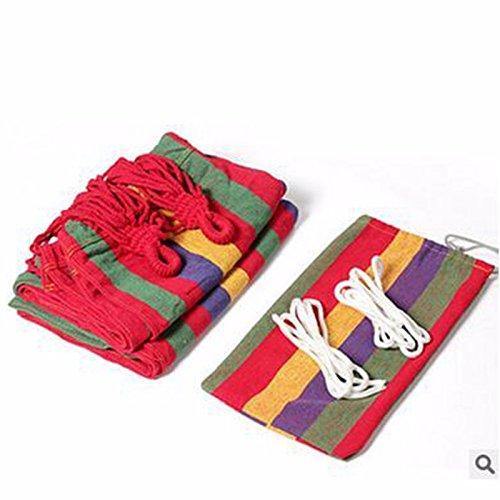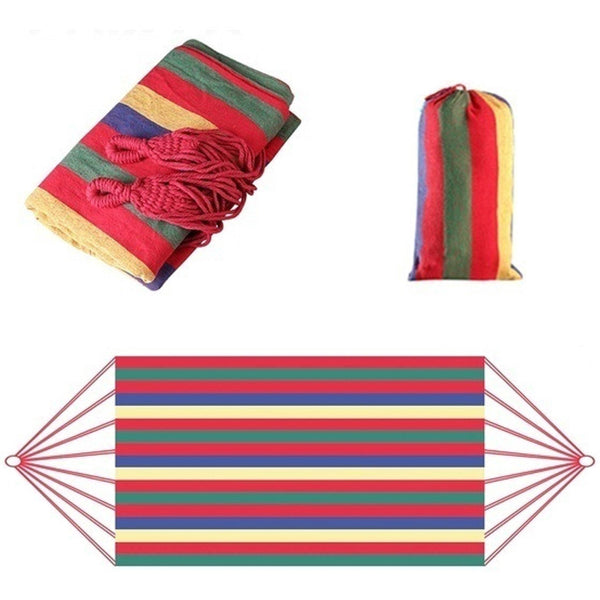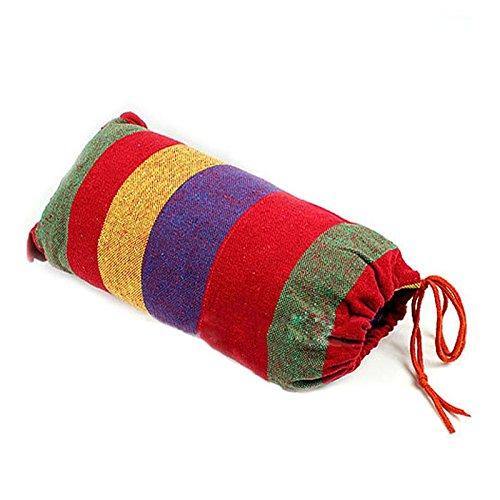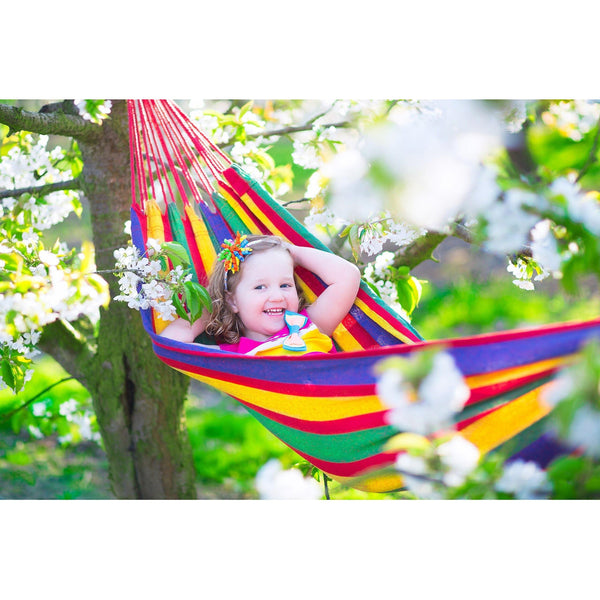 Product Overall Size: 75"*30 Inch, Colors Red Yellow Green Stripes
Durable and comfortable, Lightweight, strong, and easy to assemble
Hammock & Ropes: Sturdy construction with Soft Cotton fabric
The hammock comes complete with a carrying and storage bag for easy travel.
Capability: Holds up to 150 lbs securely
Notice: - Its size is measured when the hammock is laid flat on the floor; considering the material's natural tendency to stretch, its overall length may increase a little after a few time's use. - Please pay attention to the product's folding method when you open it so that you can put it into the bag successfully after use. - Children shall always use this product under the supervision of adult. - DO NOT wash it with hot water. - Our digital images are as accurate as possible. However, different monitors may cause colors to vary slightly.