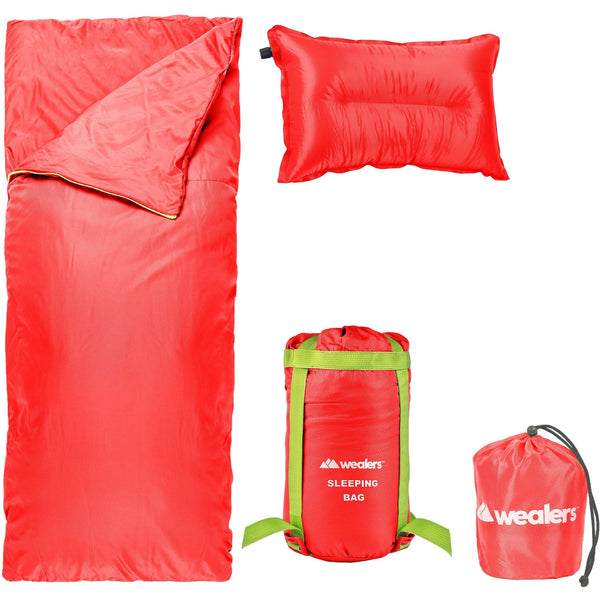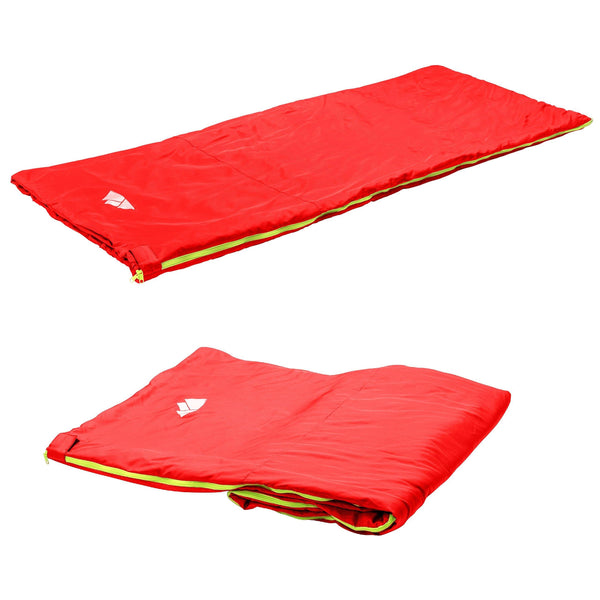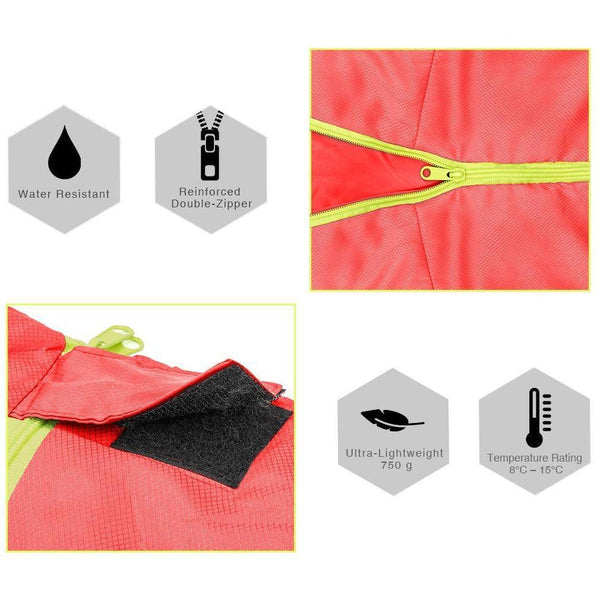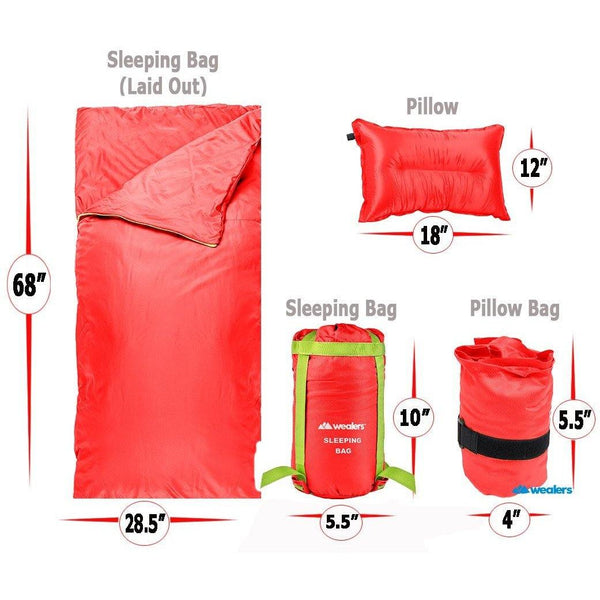 DREAM WHEREVER LIFE TAKES YOU
Whether you're lying under a sky full of stars next to a crackling campfire, gazing up into the tree canopy from a blanket of pine needles and leaves, or staring up at a ceiling from a living room carpet, snuggle up and fall asleep comfortably in our warm weather sleeping bag. 

ROLL INTO YOUR NEXT ADVENTURE When you head off into wilderness, you'll be glad you brought along the Wealers .You'll find it so straightforward and simple to pack your sleeping bag and hit the road. With a Temperature Rating of 8°c to 15°c, you'll stay warm without overheating. Get a good night's sleep and be prepared to hit the trail bright eyed and bushy tailed the very next day

4 SPORTY COLOR COMBOS Choose your favourite flavor to fall asleep in from our 4 trendy and vibrant color combinations.

CAMPING PILLOW INCLUDED Transform any hard surface into a comfortable space. The cushion automatically self-inflates in 30 seconds. Plus, it comes with its own mini storage tote.

THE WEALERS WAY We've earned a beloved place on camping trips across America by valuing: Quality and Function - so you get equipment that lasts; Rigorous Testing - ensuring all equipment meets the superior Wealers Standard of Quality; Clever Design - Lightweight, compact sets that provide everything an adventurer could possibly need.
Features:
PORTABLE SLEEP: This ultra light sleepsack is your perfect travel companion. You'll hardly notice you're carrying it - weighing in at just 750g, it's the perfect sleeping bag for long distance hikes and extended adventures. Also great for children's sleepovers, summer camp, and road trips.
COMFY AND WARM: Fluffy spun cotton filling will keep you cozy during summer, spring, and fall, comfortably insulating you even in temperatures as low as 8° celcius. The entire blanket is lined - inside and out - with silky, skin-friendly nylon.
PACK AND UNPACK IN SECONDS: Transport is a breeze thanks to the included compression tote. Roll and stow in the included canvas bag, and use the adjustable straps to pack it up nice and compact so the whole kit takes up almost no space in your backpack or duffel.
QUALITY CONSTRUCTION: The beauty of this sleeping bag is in the details. Its reinforced double zipper stays strong zip after zip. The water-resistant shell is both durable and comfortable. And the Closure tab at the top both keeps the blanket zipped up, plus prevents the zib tab's cold hard metal of the from coming in contact with your chin in middle of the night.
EASY TO CLEAN: Just throw this in the machine and treat it like you would any other blanket or duvet. No special detergents or products. Laundry couldn't be simpler.