Camping Cookware Set - Compact Stainless Steel Campfire Cooking Pots and Pans | Combo Kit with Travel Tote Bag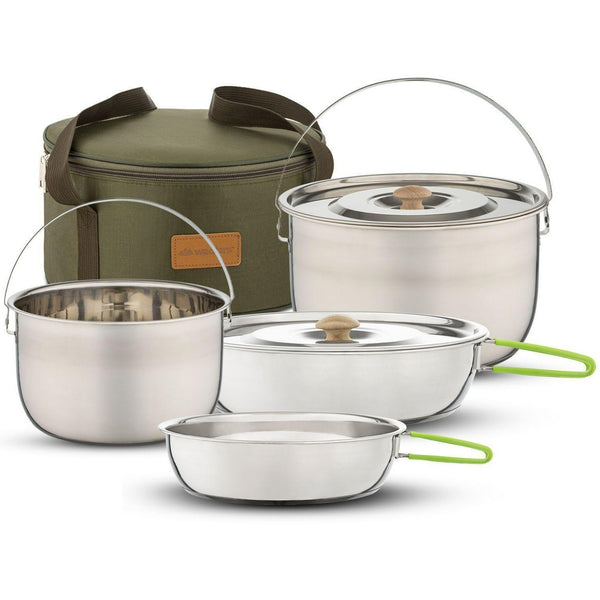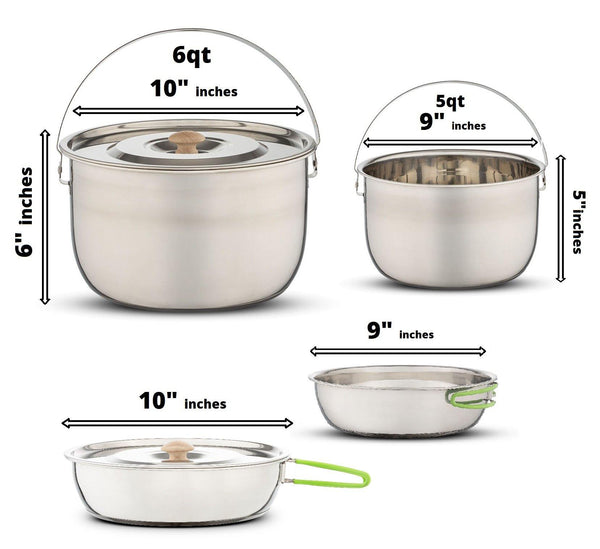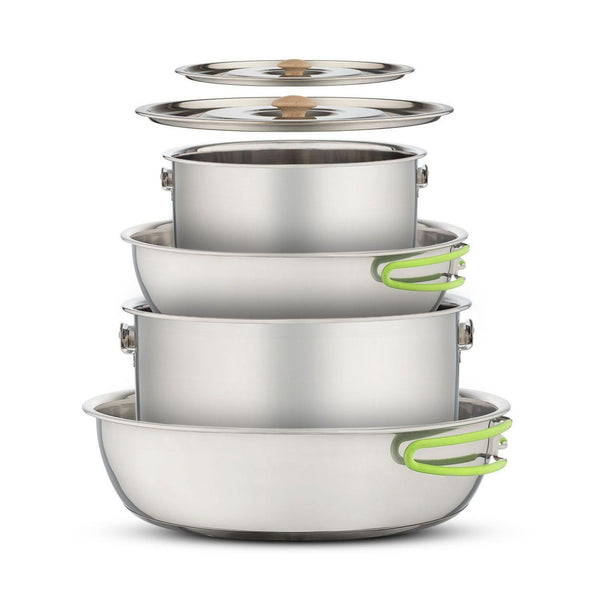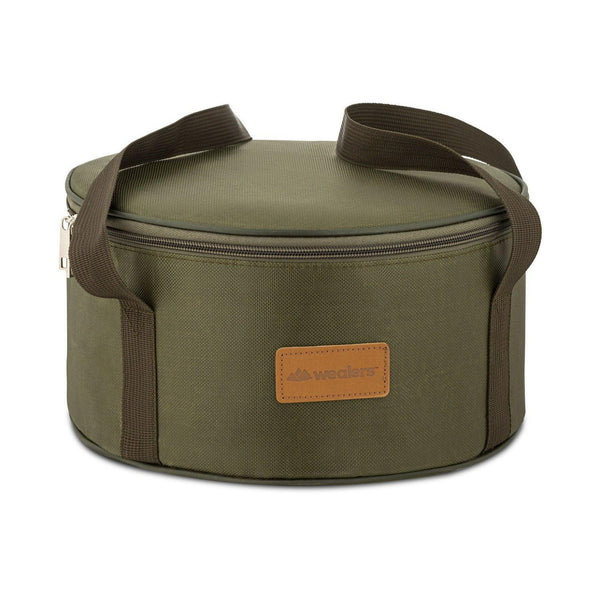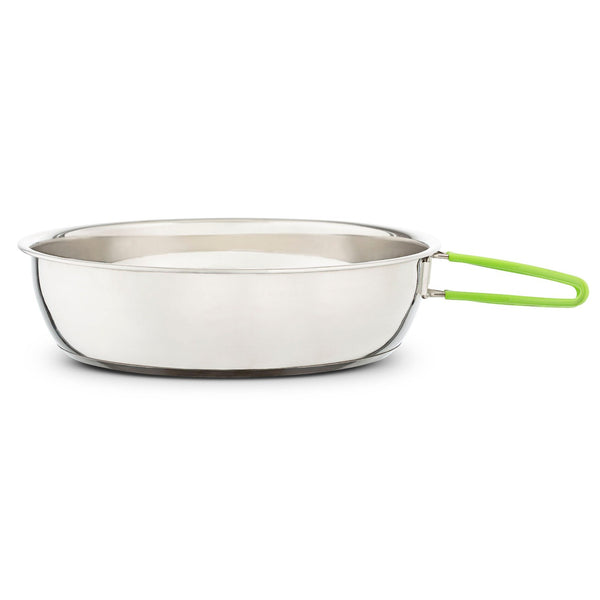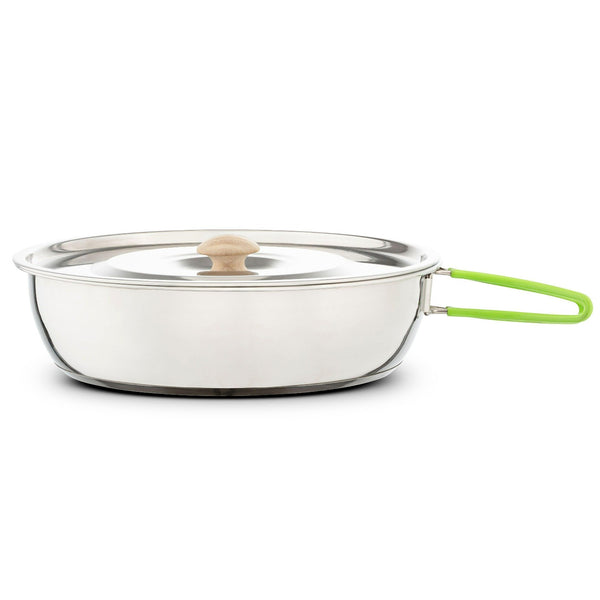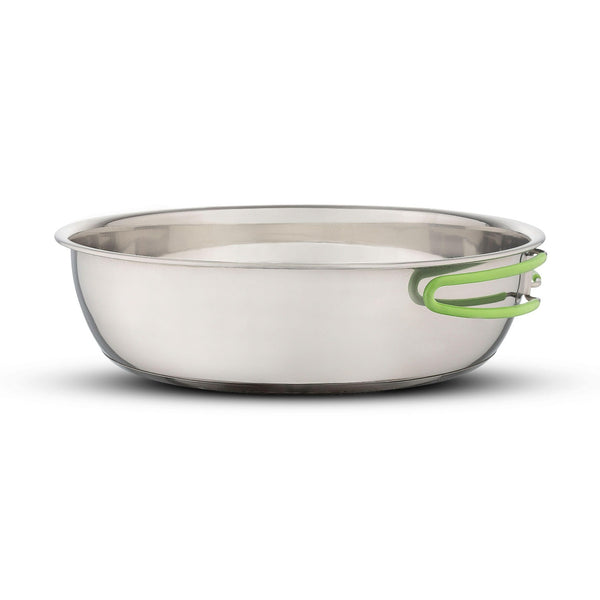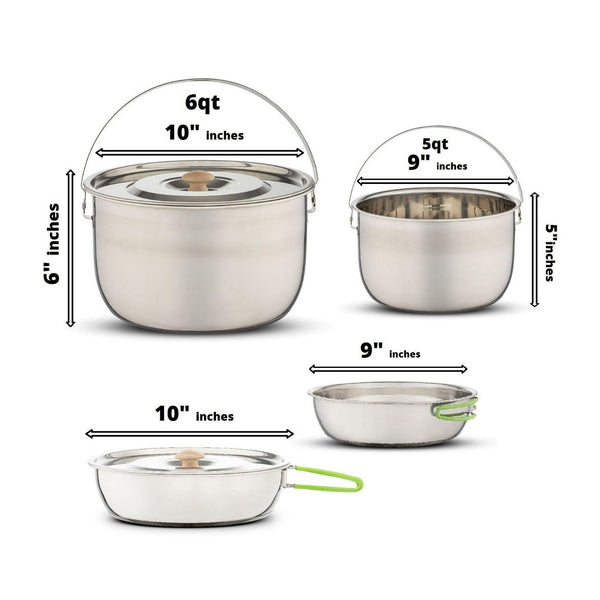 PORTABILITY: Lightweight engineering for those long treks through the mountains, a field trip with the kids, or a day at the beach. The tote bag is equipped with comfortable handles for the smooth transportation of your cooking accessories.
OUTDOOR CHAMPION: Beach parties, mountain trekking or barbequing or overnighting in your buddy's back yard, the combo kit is perfect for cooking your favorite dishes away from home.
SPACE SAVER: Pots stack vertically in the travel bag for easy transportation or packing with other camping gear. Fitting an entire cookware set into a tight knitted spot has never been so easy. Saves on valuable storage space when you need it the most!
COMPACT-ABILITY: The smaller pots conveniently cascade into the largest pot and pack neatly into the travel tote bag. Pot handles are perforated for hanging and suspending pots over open fires.
PRACTICAL: Get all the perks of expensive overpriced cooking sets with this all in one, rugged camping kit. Cleans easily and compliments your existing cookware utensils and décor. It makes a great gift set for loved ones who live for the great outdoors.
Wealers Compact 4pcs Stainless Steel Foldable Pot Pan Set

Material: Stainless Steel

6qt pot Size: 10"x6" inches

5qt pot Size: 9"x5" inches

Pan Size 1: 10"x 3" inches

Pan Size 2: 9""x 2.5" inches

Package includes: X2 pots x2 pan, x 2 Covers x1Mesh bag,