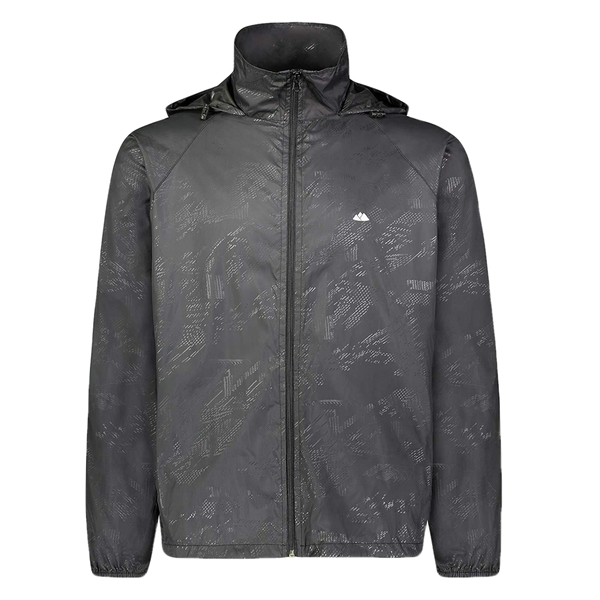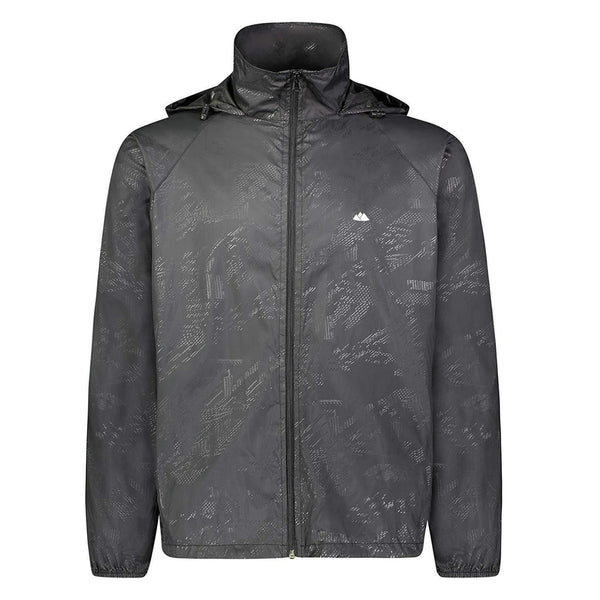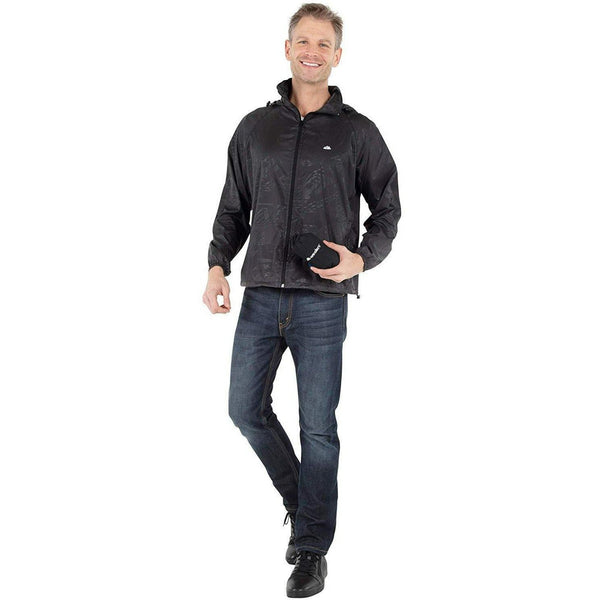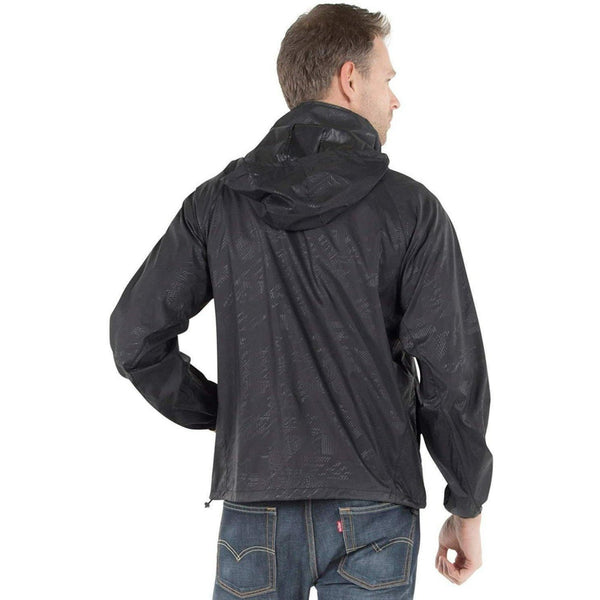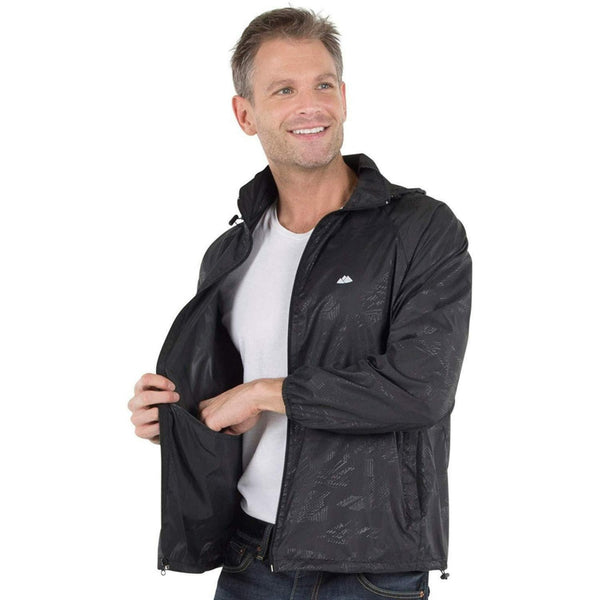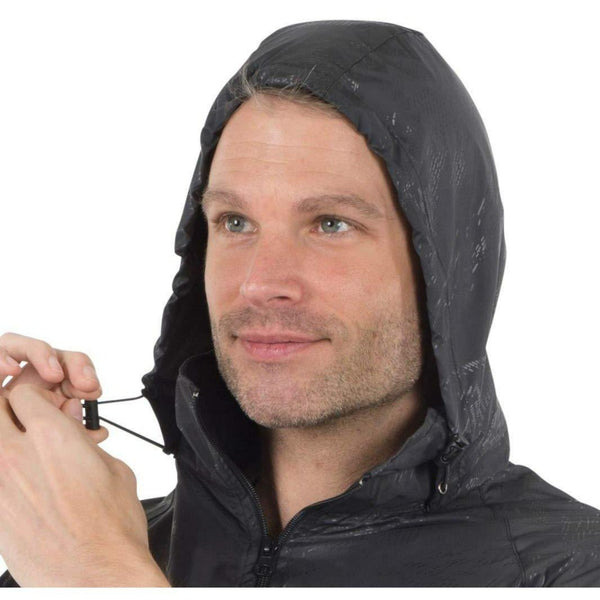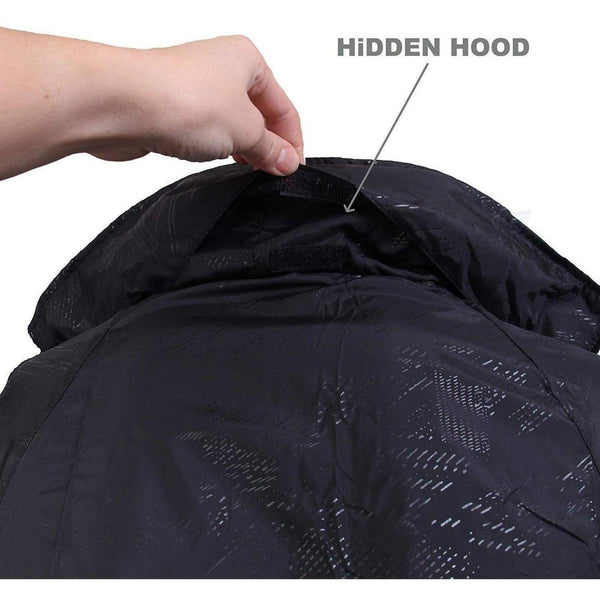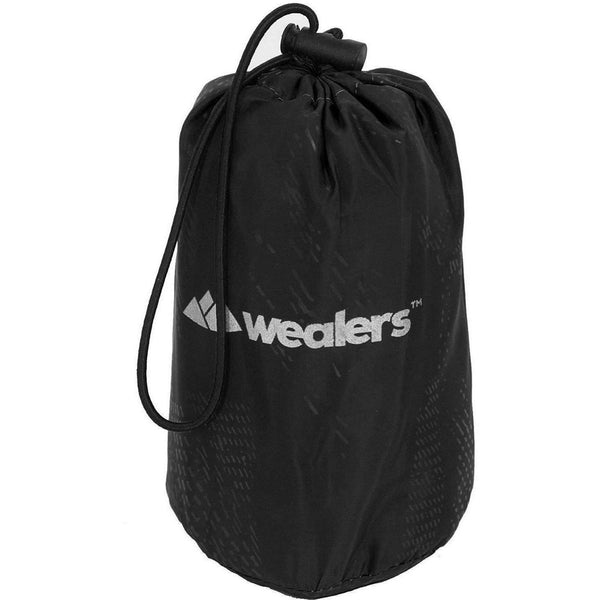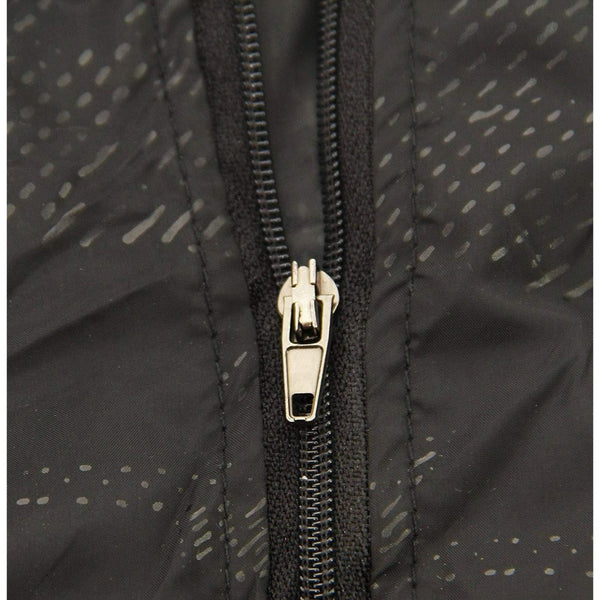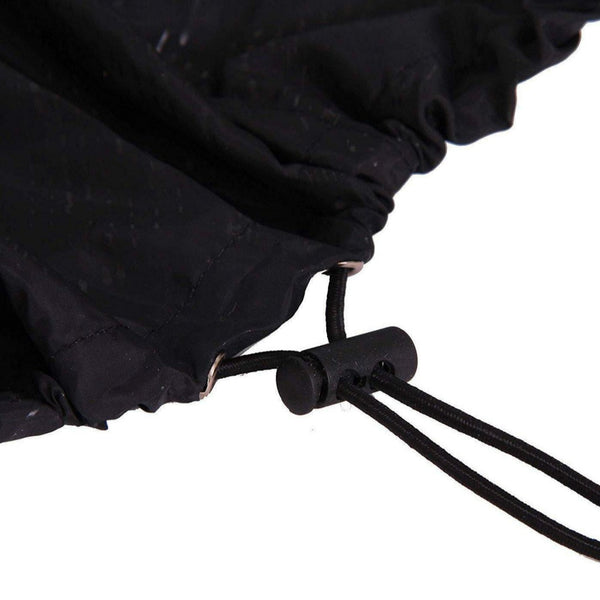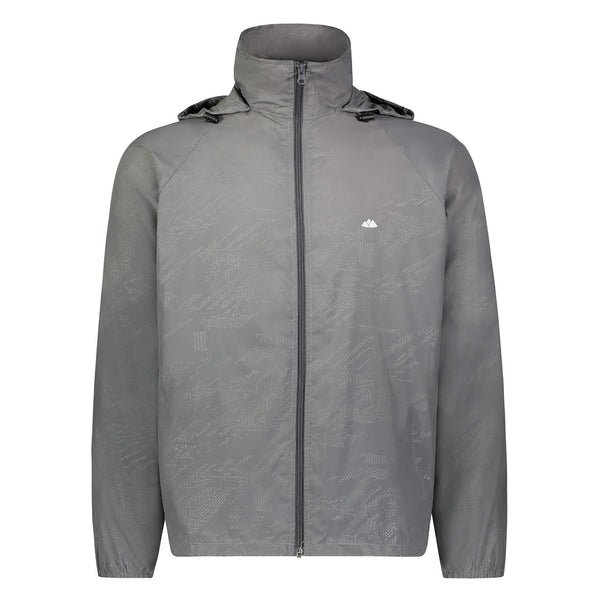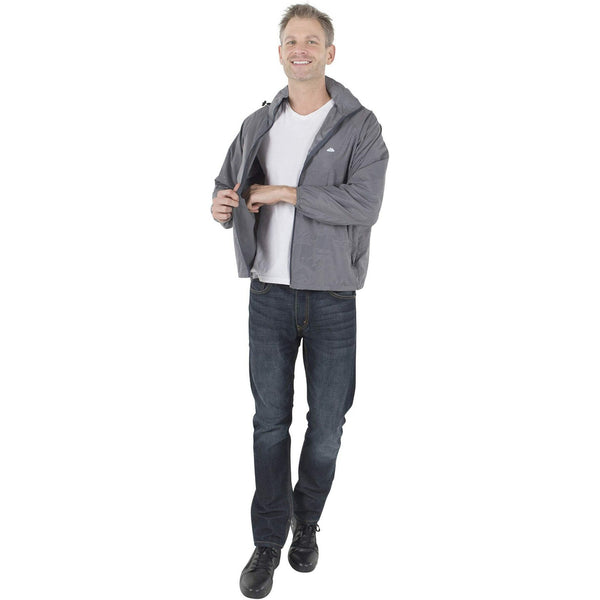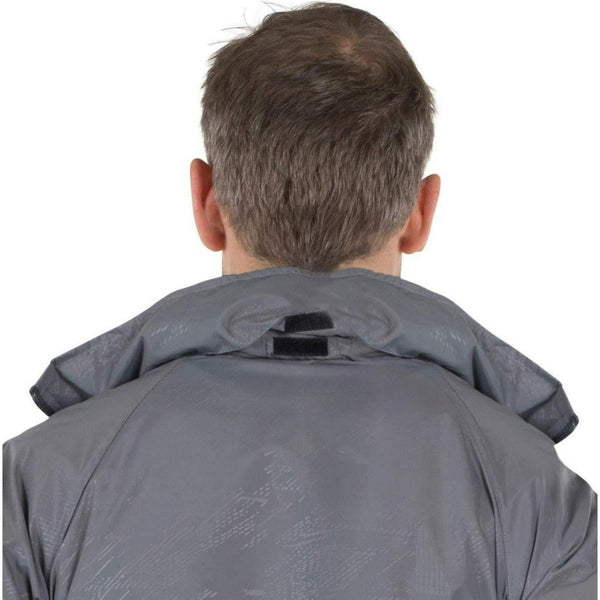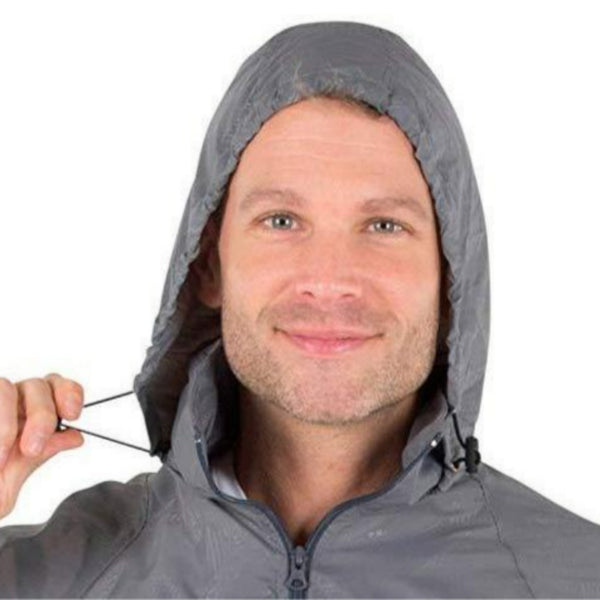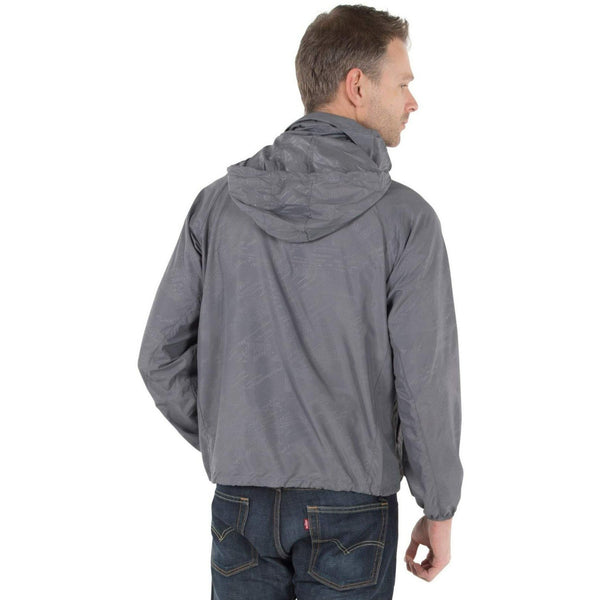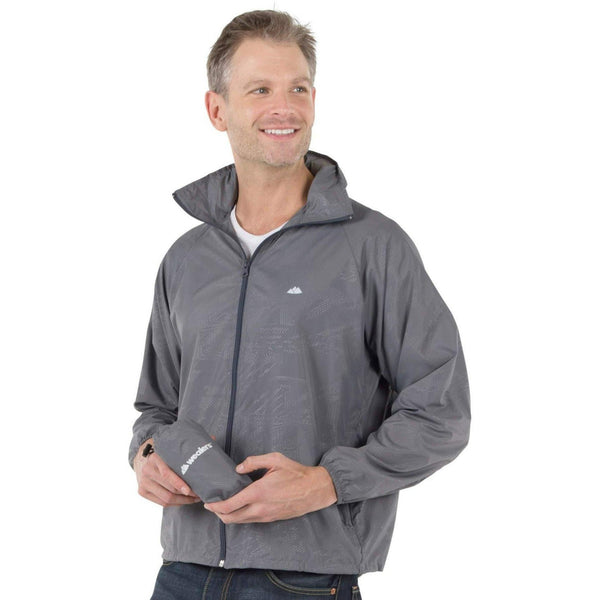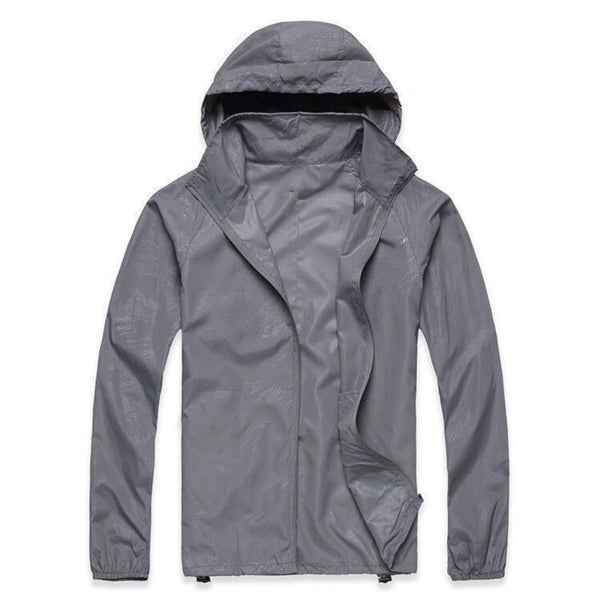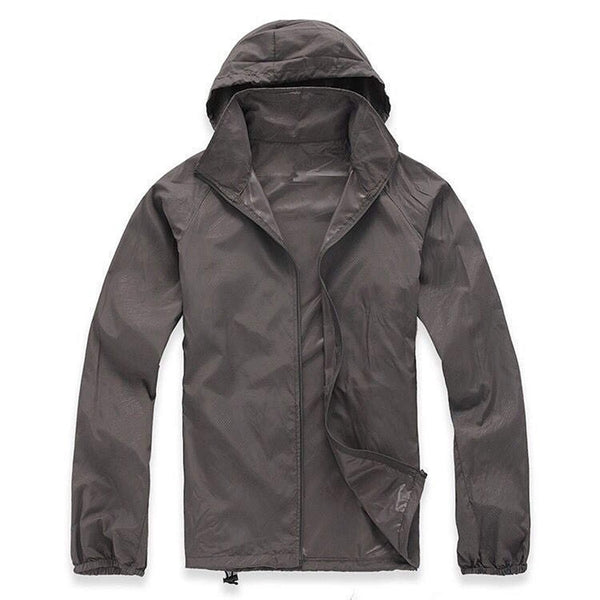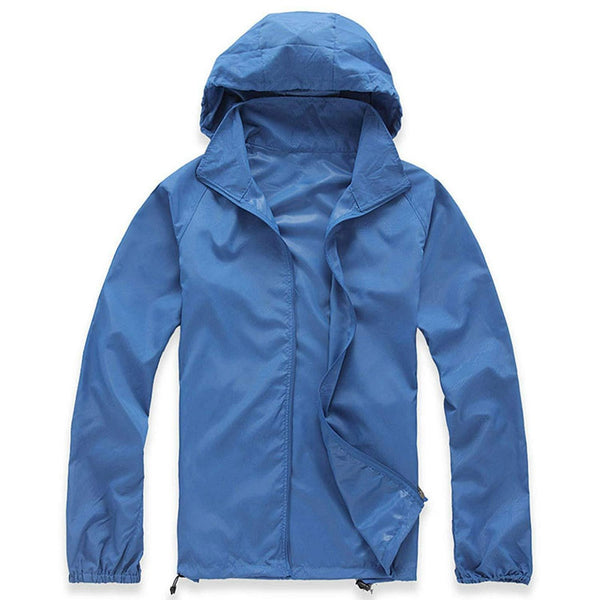 Wealers all-terrain windbreaker jacket is uniquely crafted for maximum flexibility, comfort and great breathability, perfect for the spring, summer and autumn seasons. Its lightweight and compact size makes it an ultra-convenient carry on accessory for all outdoor activities.
Available in an assortment of trendy colors, and features fully adjustable draw strings used to contour the jackets fit to your body, and to lock out scattered weather, giving you premium protection when you need it.
Sleek design includes 3 pockets, perfect for storing your essentials, 2 on the outside, and 1 hidden pocket on the inside.
A built in hood provides you with extra protection from weather, and the hoodie folds away completely into a concealed pouch behind the neck of the jacket.
This all sport packable jacket supports comfort and maximum performance for your daily workouts, walks in the park, jogging or backcountry trail blazing. Be prepared for rain showers and unseasonable weather with this ultra compact, protective men's jacket by Wealers
Compact Jacket System
Ultralight weight with UV technology, breathable, quick drying polyester fabric, and is uniquely designed to protect you from weather, while providing you with a comfortable wearing experience. Features a hidden hood and adjustable draw strings that provide you with the perfect fit, security, and keeps the weather out
Performance Comfort and Style
Wealers weatherproof jacket provides you with comfort, and premium protection that gives you the confidence to bring out your best performance. This soft shell coat features reflective details, so you can remain visible to pedestrians and drivers, and its fashionable appeal also makes it a great evergreen casual accessory.
Size Chart
Small
chest 120 cm | waist 116 cm | length 66 cm | sleeve 77 cm
Medium:
chest 124 cm | waistline 120 cm | length 68 cm | sleeve 79 cm
Large:
chest 128 cm | waistline 124 cm | length 70 cm | sleeve 81 cm
Extra Large:
chest 132 cm |waist 128 cm | length 72cm| sleeve 83 cm
QUICK DRY
Moisture retardant material dries super-fast and doesn't weigh you down, providing you with the confidence to keep on pushing through your most intense workouts
BREATHABLE
This soft shell jacket is made with 100% polyester, which provides you with great breathability and a comfortable layer of protection from wind chills and inclement weather
LIGHTWEIGHT
This light rain jacket is Ultralight weight and comfortable to wear on any occasion, it comes with a small packable carry bag so its easy to take along any ware you go.
UV PROTECTION
Thin UV protect technology protects your skin from the damaging ultraviolet rays of the sun, keeping you relaxed and comfortable while active on hot days
Bullet Points:
✅ 100% POLYESTER FABRIC & WATERPROOF - Made with reflective decals, and a moisture retardant material designed to repel water and keep moisture away from the skin, keeping you dry and visible in inclement weather
✅ MEN'S THIN WORKOUT & RUNNING JACKET - Breathable, moisture wicking lining keeps you cool and comfy, while giving you the mobility and confidence to get comfortably through your regimen
✅ EASILY ADJUSTABLE WITH COMFORT FIT - Features draw strings on the waist, wrist cuffs and attached hoodie, which allow users to contour the jackets fit to the body, and keep weather elements out
✅ WINDPROOF WITH UV PROTECT & QICK DRY TECHNOLOGY - Uniquely crafted with rapid dry technology, UV 40+ protection, and is fully windproof to keep the chill out, and ensures a comfortable wearing experience while active
✅ ULTRA-LIGHTWEIGHT & PORTABLE DESIGN - This weightless, mens packable Jacket features an attached stowable hoodie for extra protection, and includes a travel pouch for easy travel and storage