Reusable Waterproof Rain Poncho for Adult Men and Women with Hood string and Snap Closure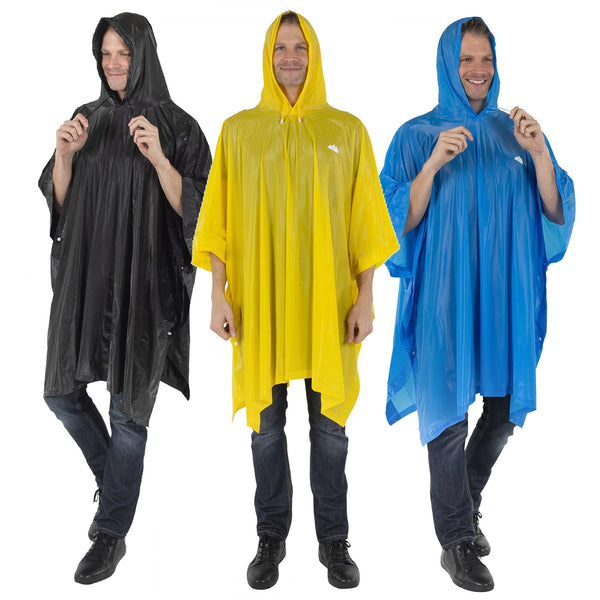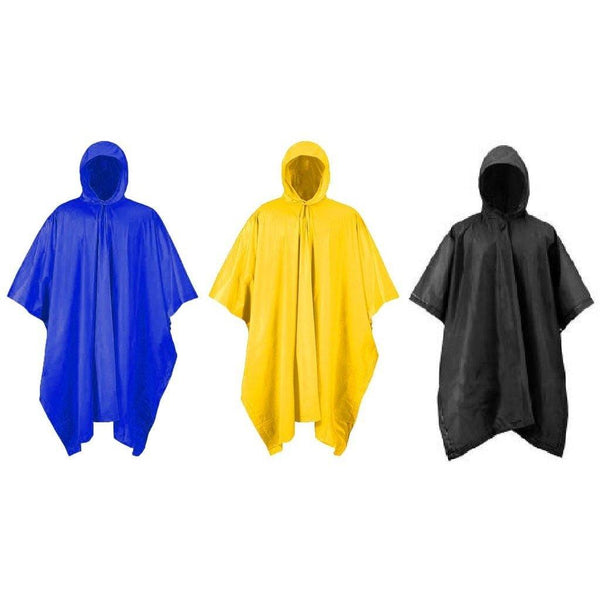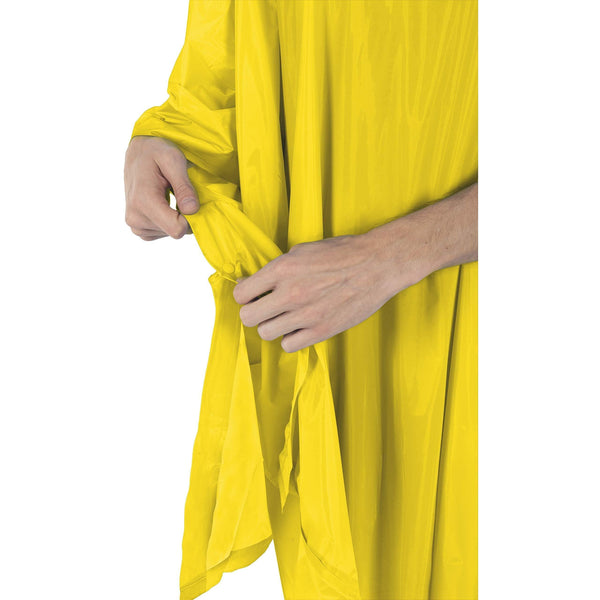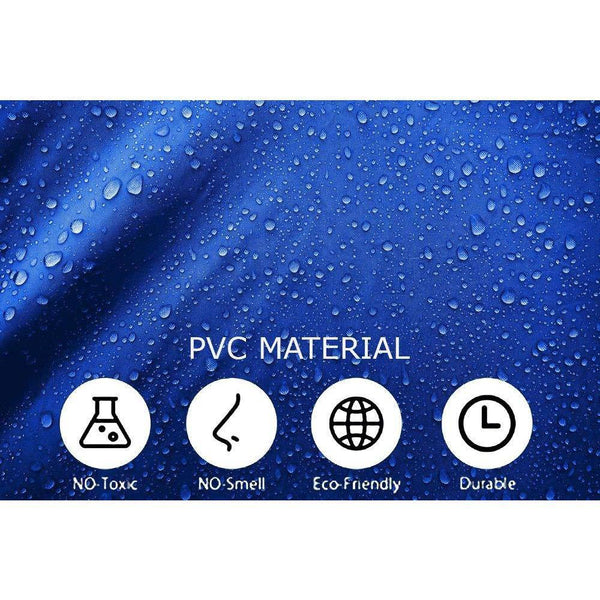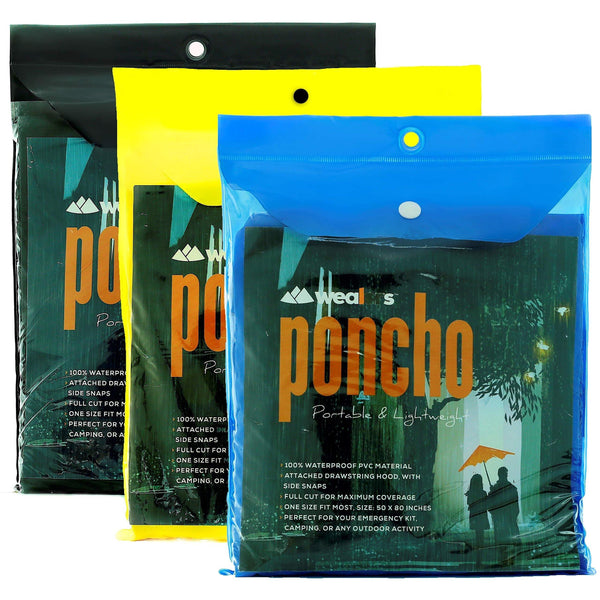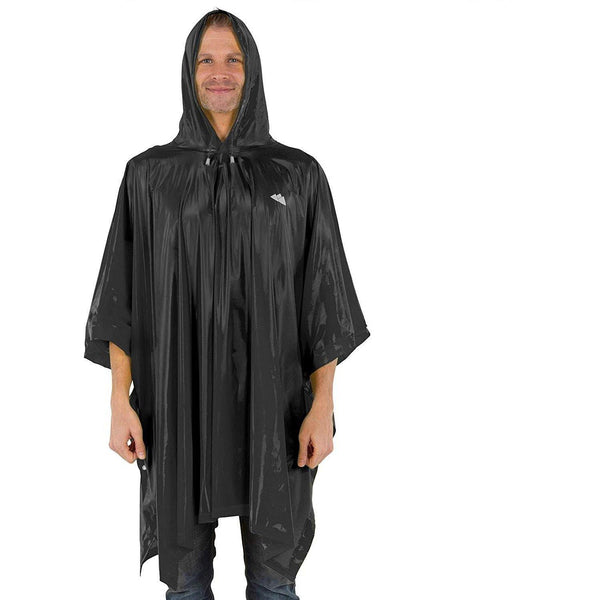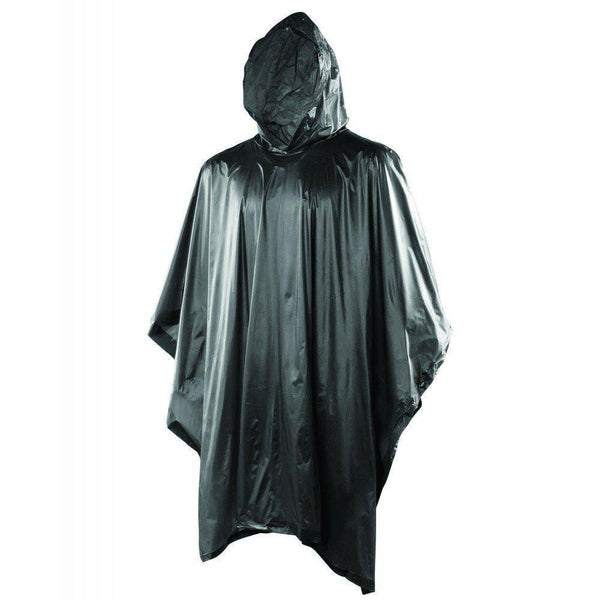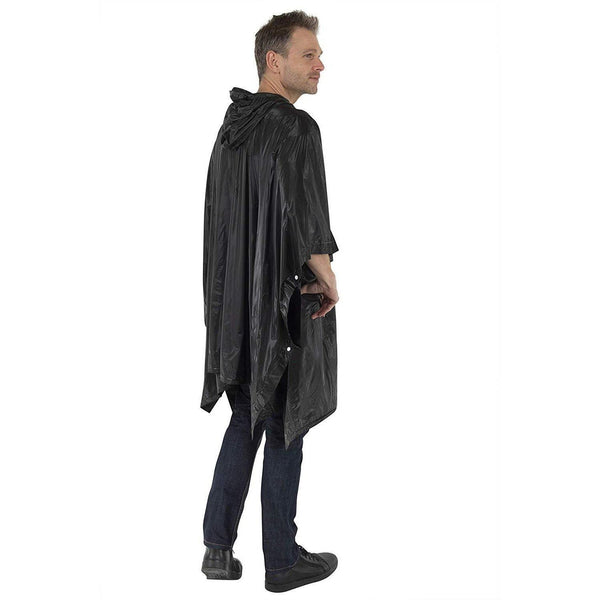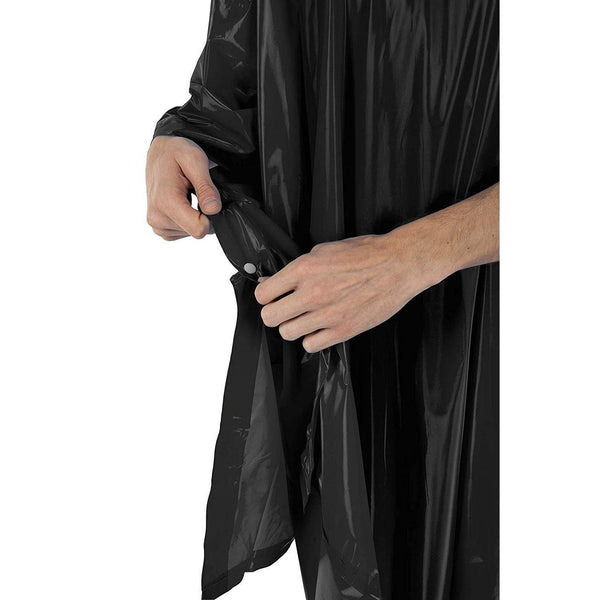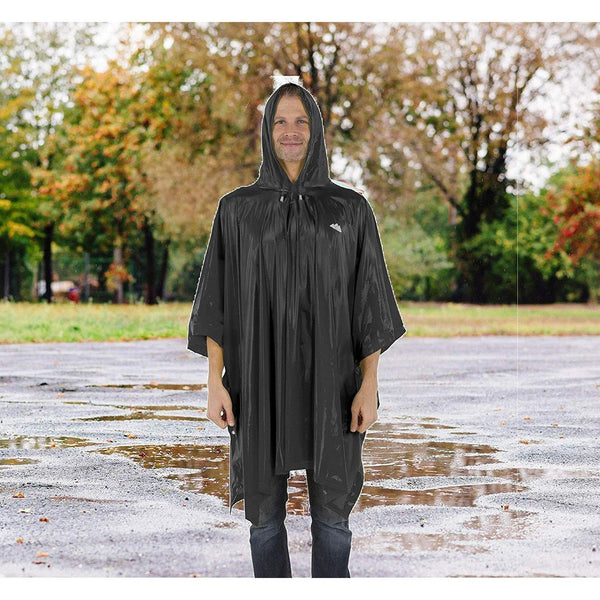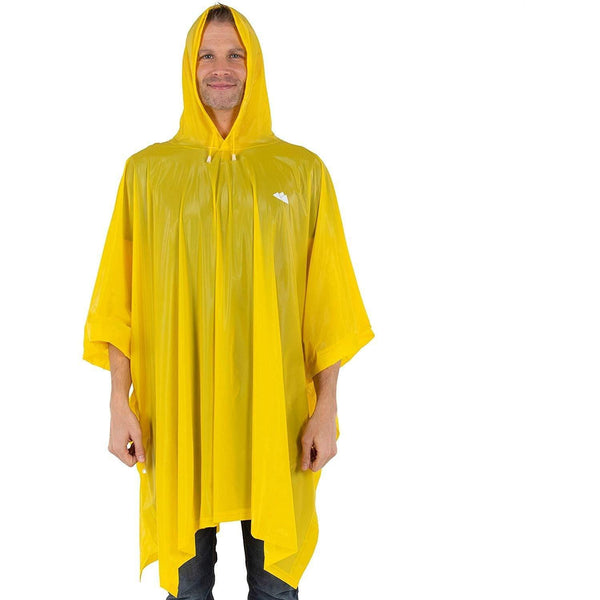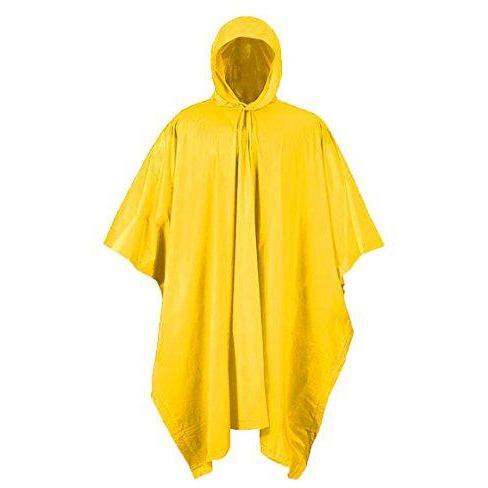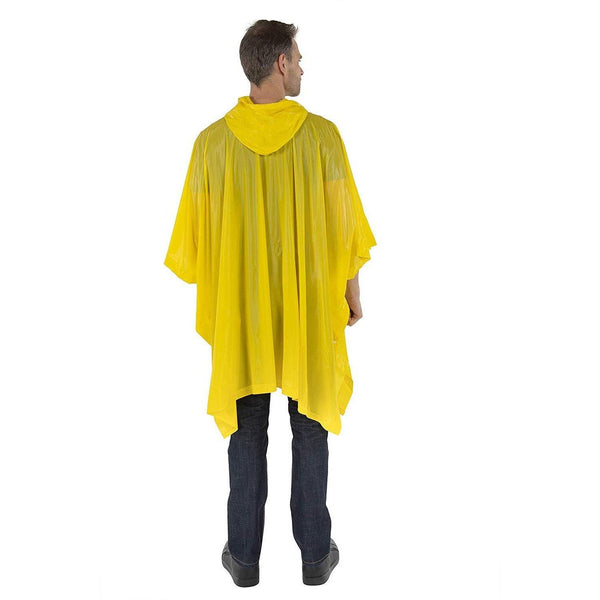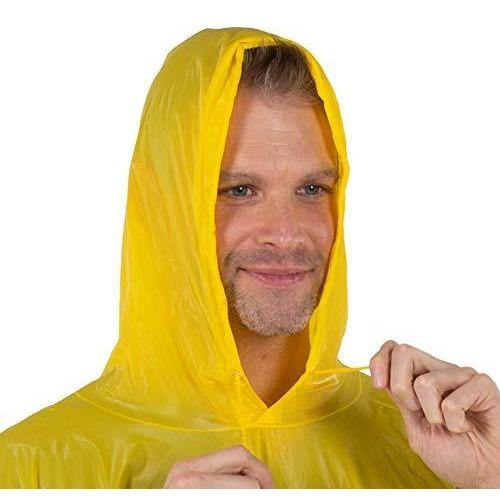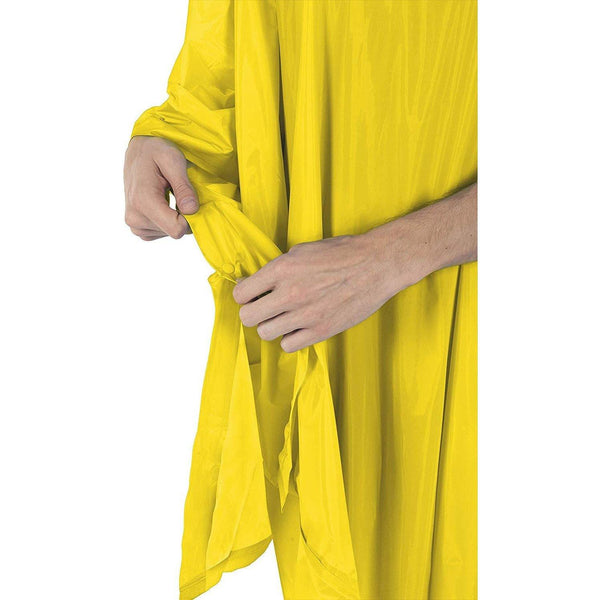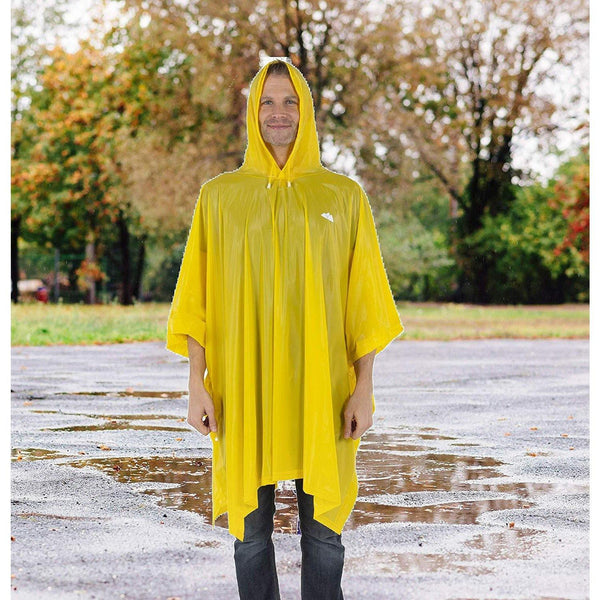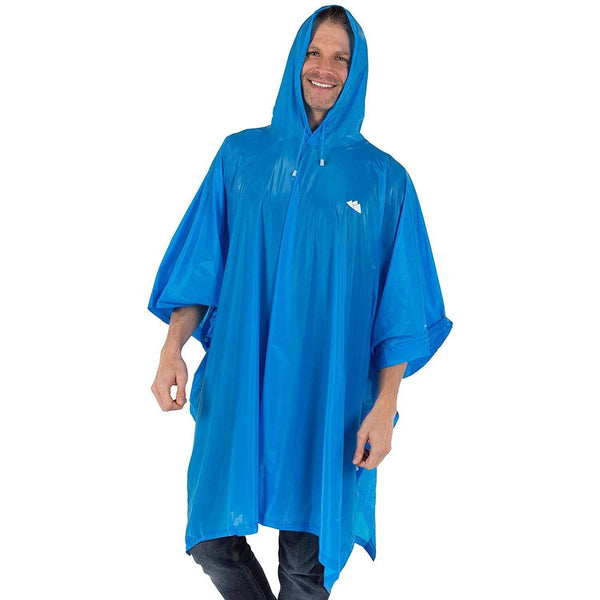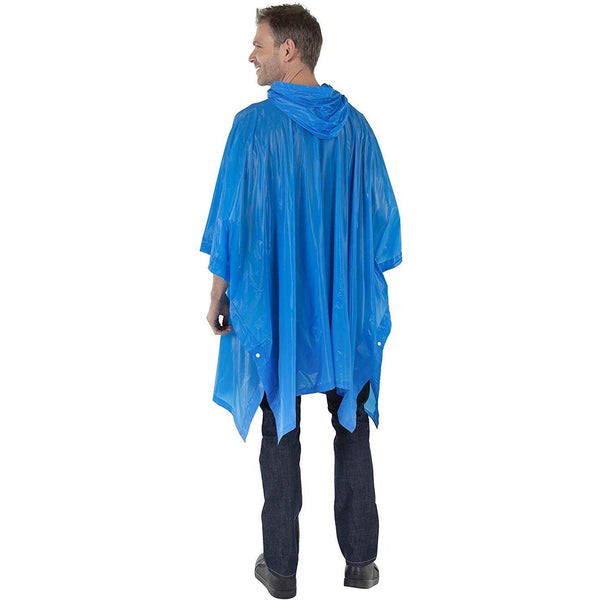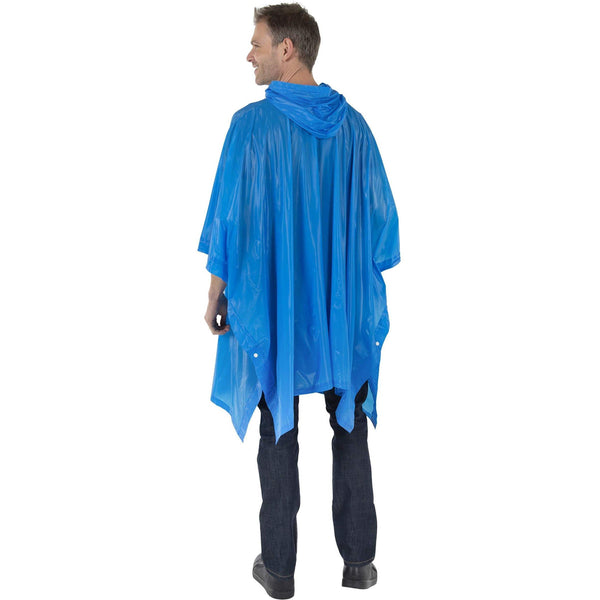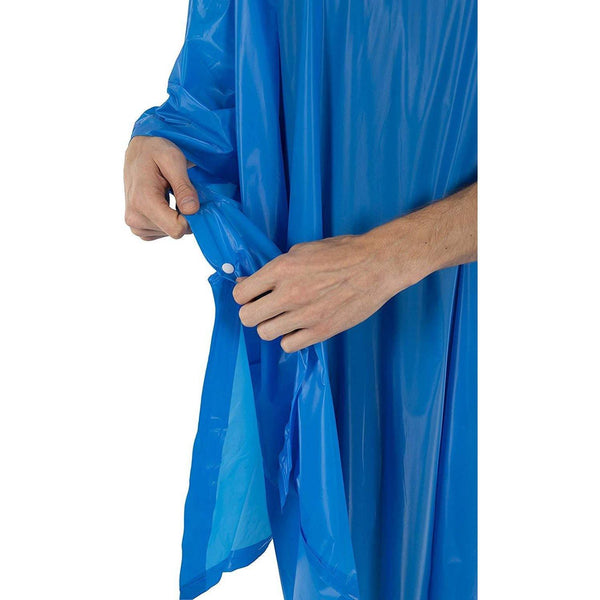 🌧️ STAY DRY WHILE RAINING- Don't let the storm or gloomy weather keep you from conquering your day. Wear our rain poncho and brave the dark skies as you accomplish your tasks without worries.
🌧️ GREAT FOR THE OUTDOORS - Don't leave home without our hooded ponchos. Our product will accompany you in your fishing trips, daily commutes, and even during a casual stroll in Disney World!
🌧️ ALWAYS BE PREPARED FOR RAIN- Being ready has never been easier. Our ponchos are made from lightweight PVC, which can fold small to fit in your bags and pockets without taking much room.
🌧️ UNIVERSAL SIZE - Our one-size fits all hooded pullover poncho will seamless fit your figure while enveloping your limbs and your whole body. Full length protection no matter how tall you are!
🌧️ LIGHT & ULTRA-COMFORTABLE - Our ponchos feel cool against skin and won't restrict your movements. Made of breathable PVC, which prevents you from getting all hot and sweaty underneath.
DON'T LET THE RAIN HOLD YOU BACK FROM CONQUERING THE DAY!
Before leaving your home, you prepare a list of all the things you need to accomplish. It's going to be a busy day and you're more than ready for the hustle. Tons of errands, meetings and appointments are waiting for you and you're expecting to be on the field for the rest of the day. However, as you take the first step outside, you notice the overcast skies and hear the rumble of thunder. You look at your umbrella, and panic as you realize it's not going to do a great job of protecting you from intense downpours.
Don't fret. Our Rain Poncho is here to save the day. Our product is made from high-quality PVC with superior thickness that won't let a single drop damp your skin and clothes. They're 100% waterproof making them perfect for camping, hiking, strolling in theme parks and even for your daily commutes. Wealers Rain Ponchos are very comfortable. They're more breathable compared to conventional options and will keep you cool and comfortable.
Rain Poncho by Wealers won't allow the rain to ruin the awesome day you've planned!
Rain Poncho by Wealers won't allow the rain to ruin the awesome day you've planned!
THICK AND DURABLE
Our rain ponchos with hooded drawstrings are made from high-quality PVC, and are thick enough to endure daily use. Unlike other ponchos, ours are resistant to punctures and tearing, an ideal feature when you're outdoors, camping, or hiking. Here's why our poncho's thickness are perfect for your needs:
Very thick yet still lighter than other ponchos

Perfect companion whenever you're exploring the wilderness

Reuse to your heart's content
TAKE IT ANYWHERE
The skies are ever-changing, even with weather predictions. Staying ready won't hurt especially if you have a busy week ahead or you alone in the woods with Mother Nature. Umbrellas are too bulky for most trips. Our rain poncho folds away at a compact 0.25 inches x 7.25 inches x 8.25 inches, and is perfect for:
Sudden rain shower and thunderstorms

Unexpected weather changes

Those who travel and pack light
SWEAT-FREE WEARING
What's more annoying than getting drenched? Soaking in your own sweat. Most rain ponchos might keep you dry from the rain, but have poor ventilation, doing little to protect you from your own heat. Here's what separates our ponchos from the others:
The poncho's unique design prevents the sauna effect

Our design promotes optimal, cooling despite extended periods of use

Breathable material perfect for all seasons
ONE SIZE FITS ALL
Our 60 x 80 inches PVC rain ponchos are designed to fit all. No more second guessing sizes. Our hooded rain coat will wrap and guard you from torrential rain and heavy winds. This unique feature will let you brave the outdoors and effortlessly do the following:
Commute, walk, bike without fear

Protect yourself while camping, hiking, or outdoors

Enjoy your time at theme parks without any worries