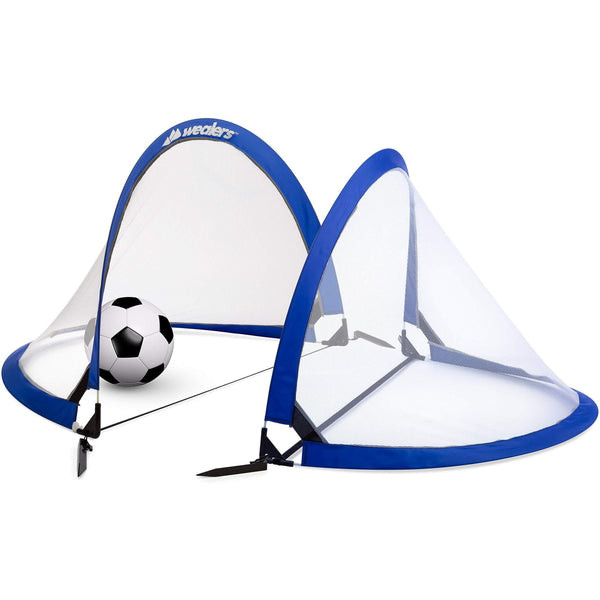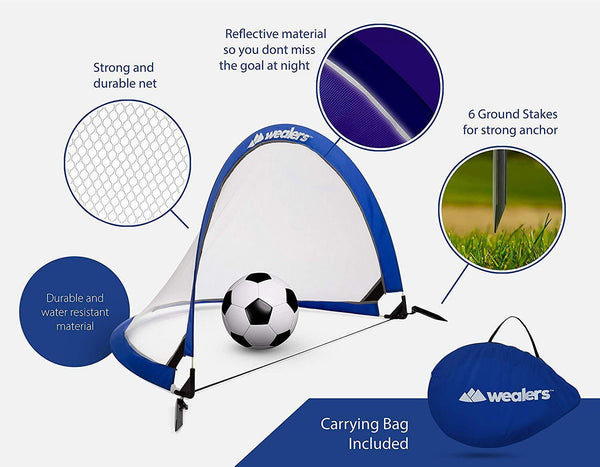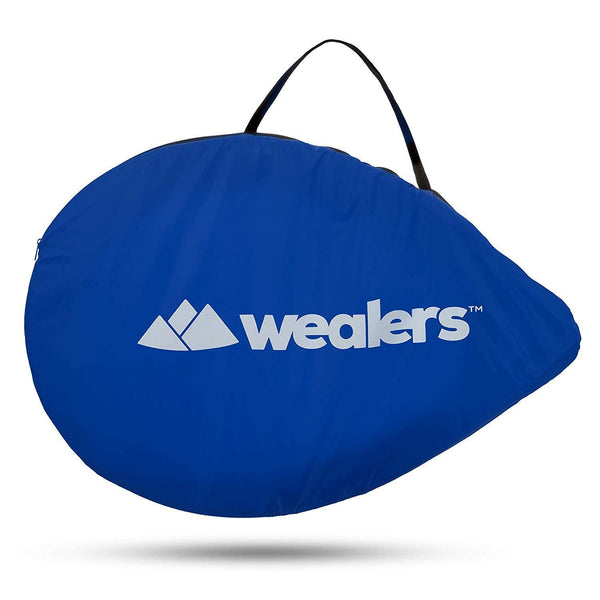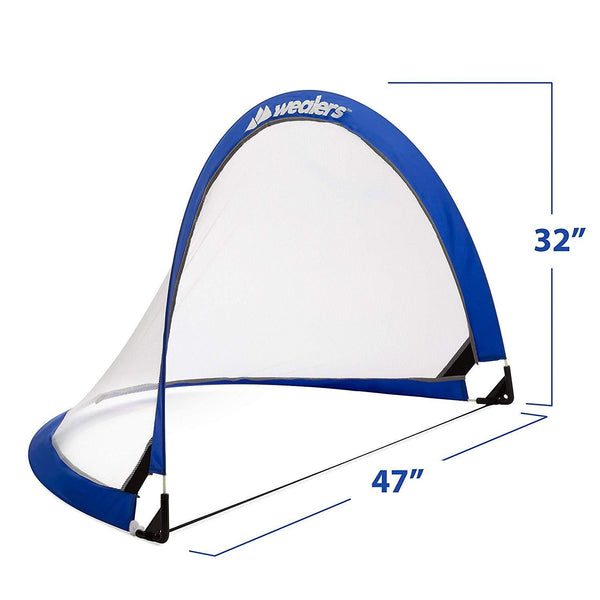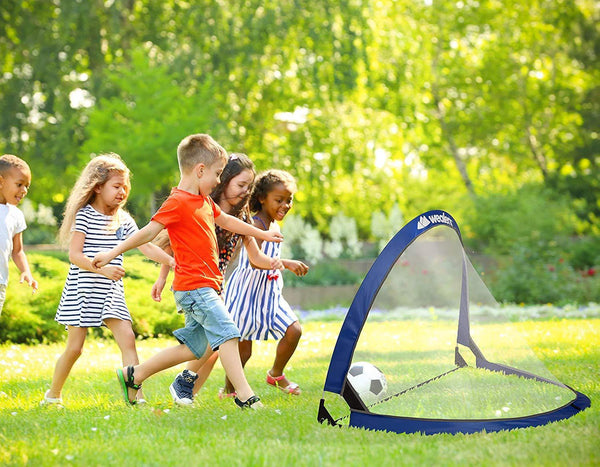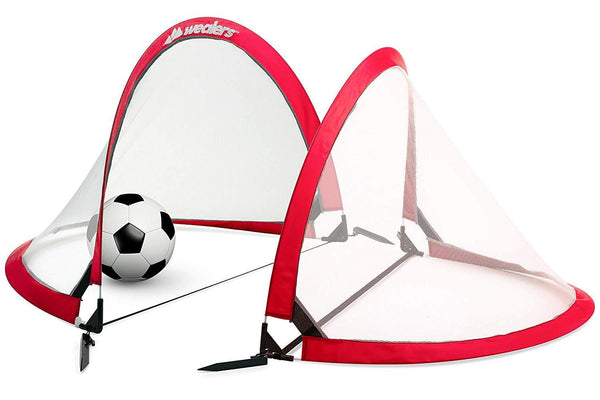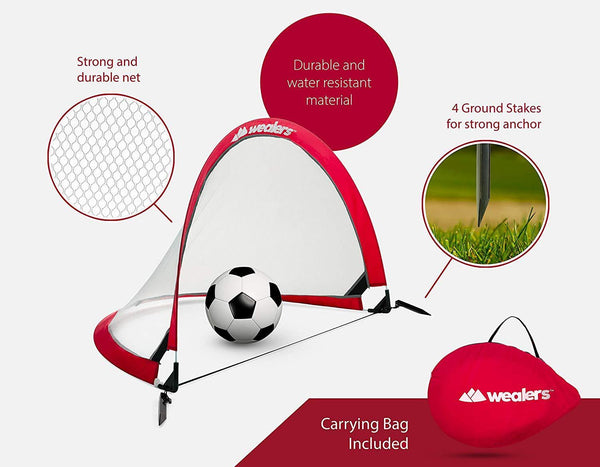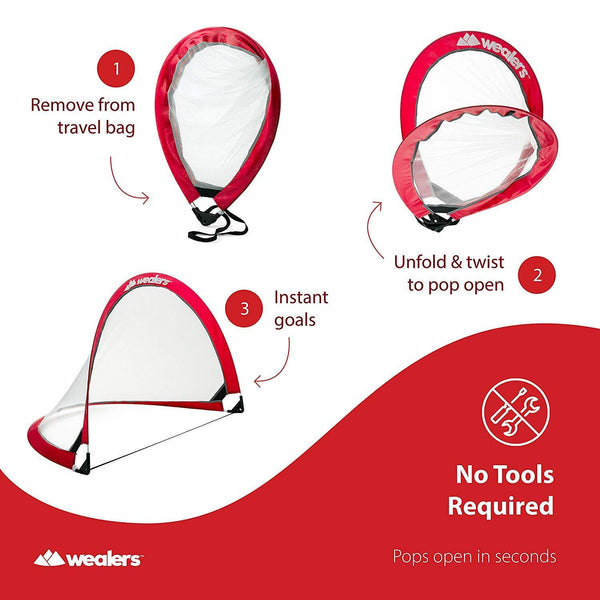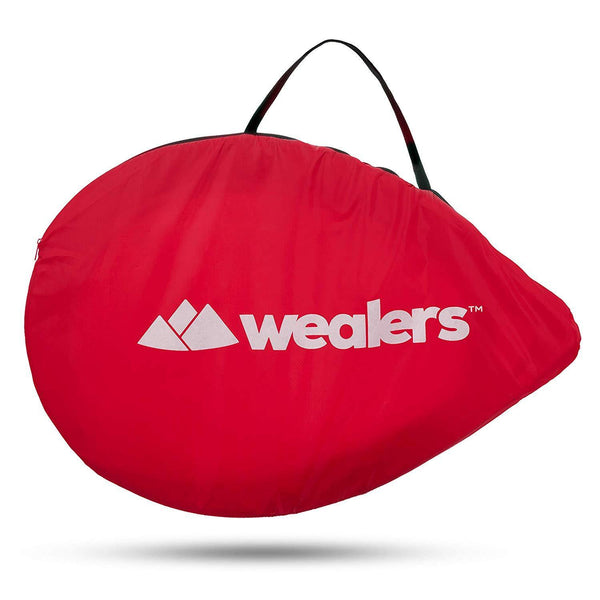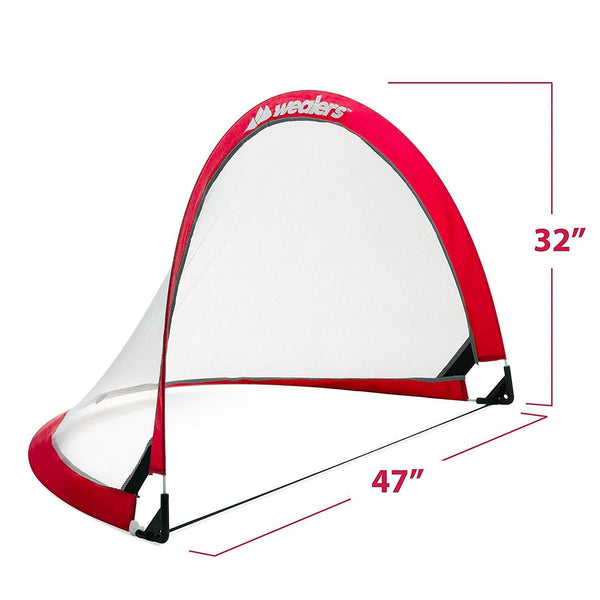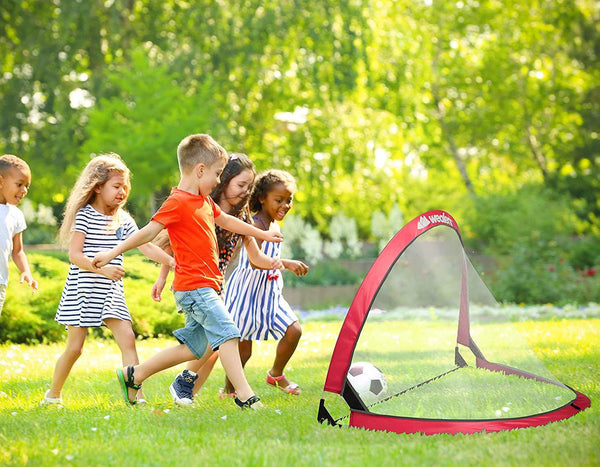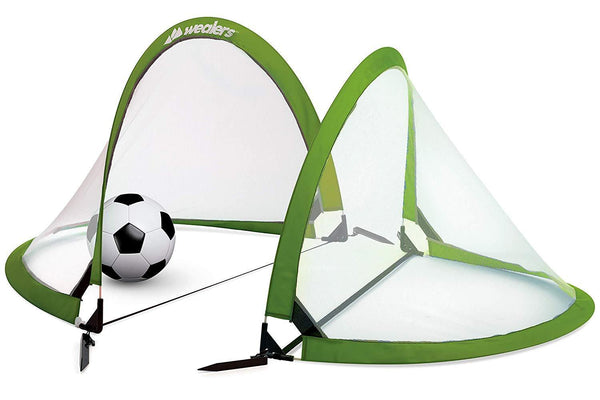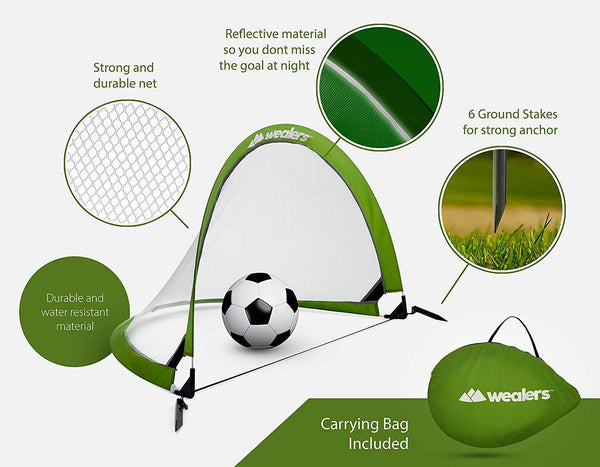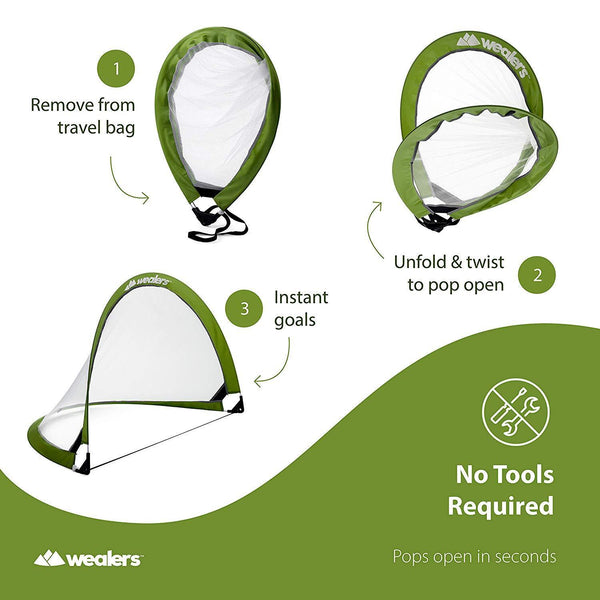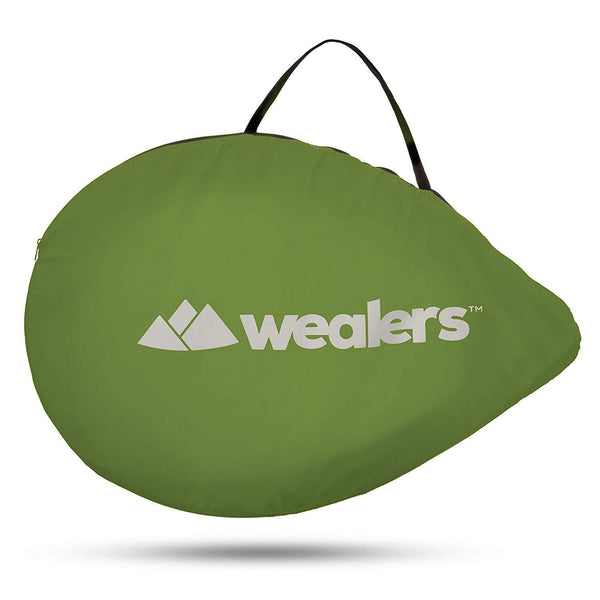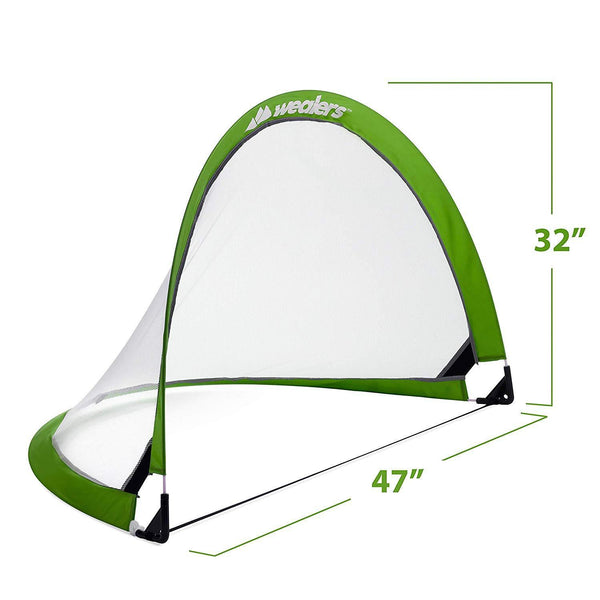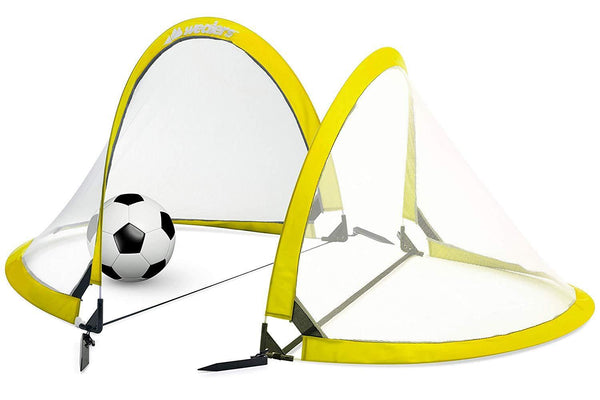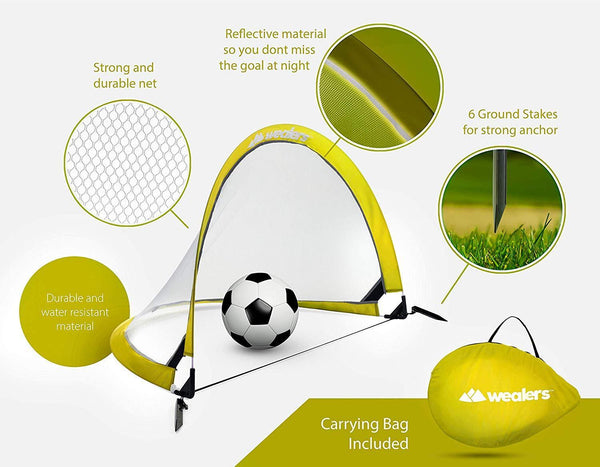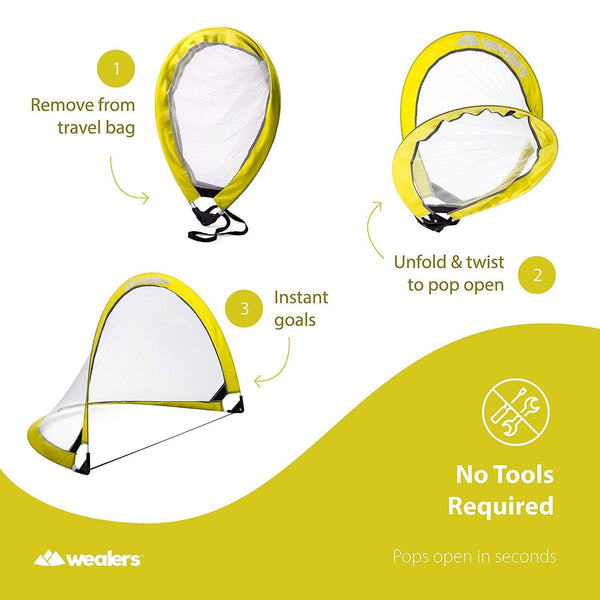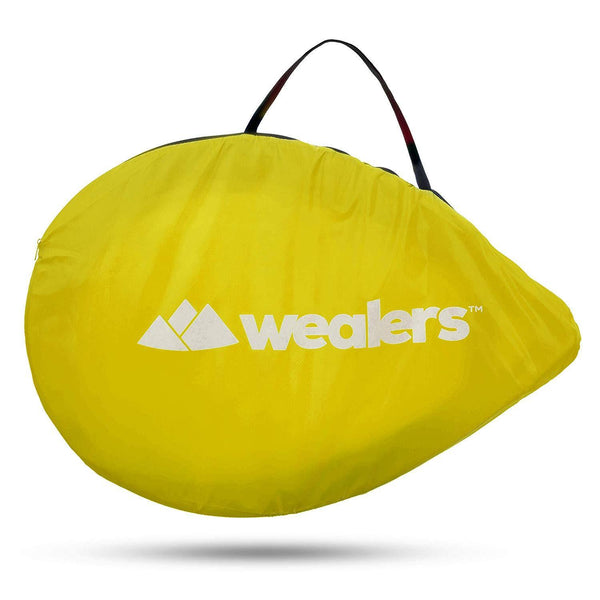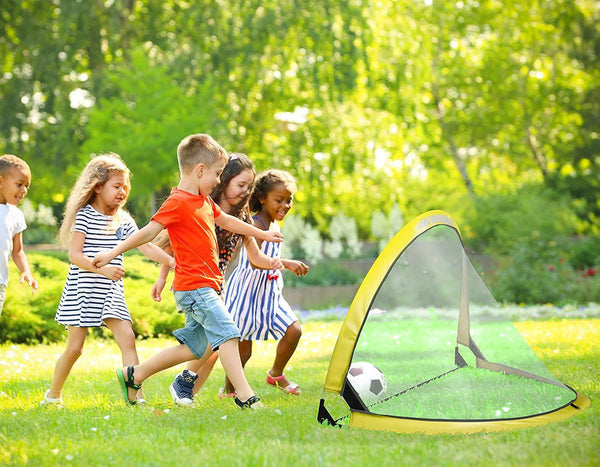 4 Ground Stakes
Compact East to Travel
Strong Netting
Safe Purchase

ABOUT THE PRODUCT:
LIGHTWEIGHT: Offering an ultra-portable soccer set of premium quality standards.
EASY STORAGE: Fully collapsible for easy storage in the included travel bag with handles.
SUPREME QUALITY: Set is engineered with top quality plastic material built for rugged use.
EXERCISE: Provides an intense, up-tempo workout the entire family can take part in.
EASY TO USE: Soccer Nets set up super easily with a simple twist to pop out motion.
VERSITILITY: Compatible with snow, rain, ice and blazing hot summer days.
TRAINING: Offers a great way to get a fun and exciting workout virtually anywhere.
ALL TERRAIN: Enjoy gameplay virtually anywhere, sets up on snow, grass, sand or rocky terrain.
DURABLE: Made with quality, long lasting plastic material supporting multiple applications.
GIFT IDEA: Comes in retail packaging, and makes a great present for an outdoor enthusiast.
SPECIFICATIONS: Indoors | Outdoors | Beach | Park | Hiking | Camping | Playground | BBQ's | School Recess
INCLUDES: Two 4 foot Soccer Goals with 1 Travel Bags and 6 Stake Pegs,
Features.
INSTANT SOCCER NETS: The easy to use 4-foot goal kit sets up by simply twisting the frame open. Remove them from the included travel bag, twist to pop out, then sit them at the opposite locations of your choice, and you are all set for gameplay.

NO TOOLS REQUIRED: Offers a hassle-free set up for users of all ages. Perfect for camping, school activities, corporate gaming and round-robin soccer tournaments, and improves the accuracy of your shot while getting an awesome full body workout.

ERGONOMIC DESIGN | ULTRA PORTABLE: Bright blue color provides high visibility, and includes virtually indestructible frames that are built to endure rugged play, promising a set with a long, healthy lifespan.

VERAITILE | ALL-TURF: Compatible with all terrain types: Sand, asphalt, grass, concrete, clay or soccer on rocky terrain, and supports virtually any kind of weather. Perfect for gameplay in the backyard and live sporting venues.

DURABLE | WATERPROOF: Nets are designed with parts that do not rot or corrode from exposure to rain and water. Enjoy intense soccer action weather rain or shine, with the all new and improved goal set.