Camping Cookware & Dinnerware Set - 17 Pc Stainless Steel Pots and Pans Set with Plates, Bowls & Sporks in Travel Mesh Bag for Camping, Trekking, Backyard Picnic & Backpacking Gear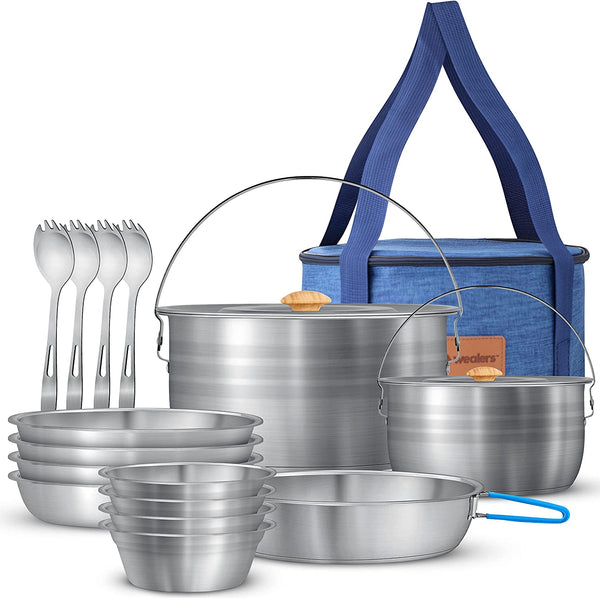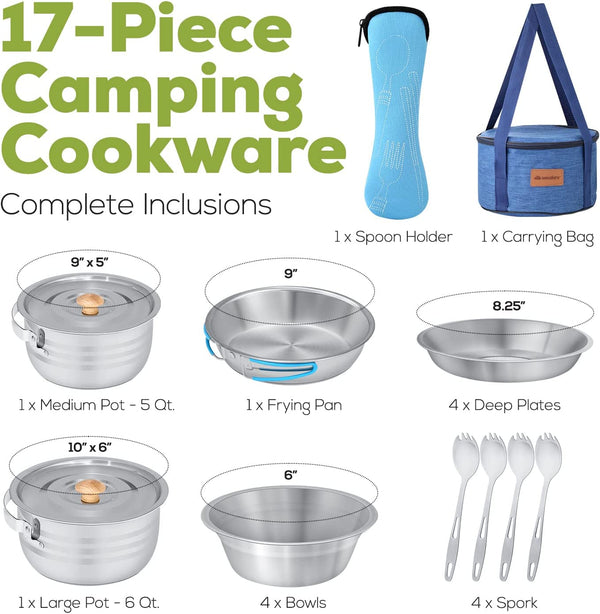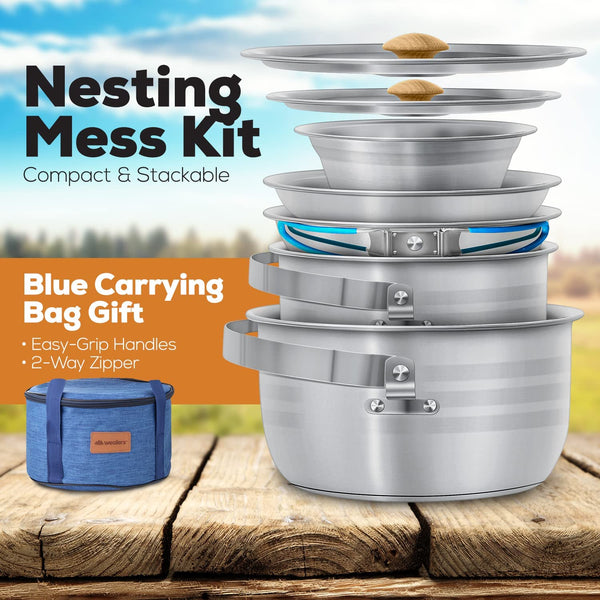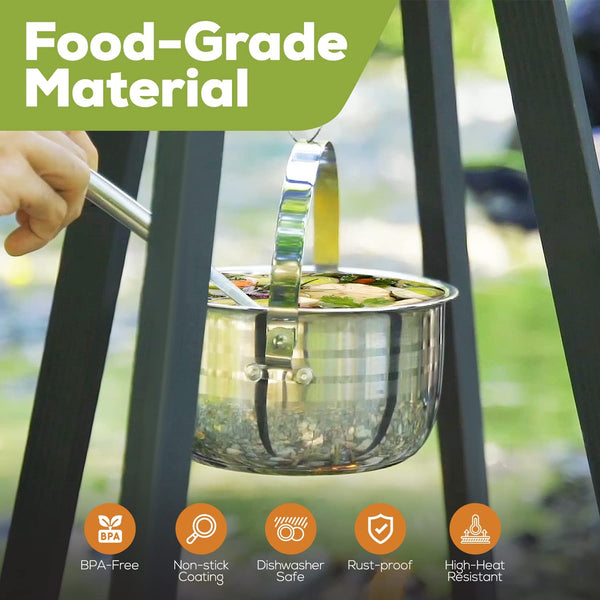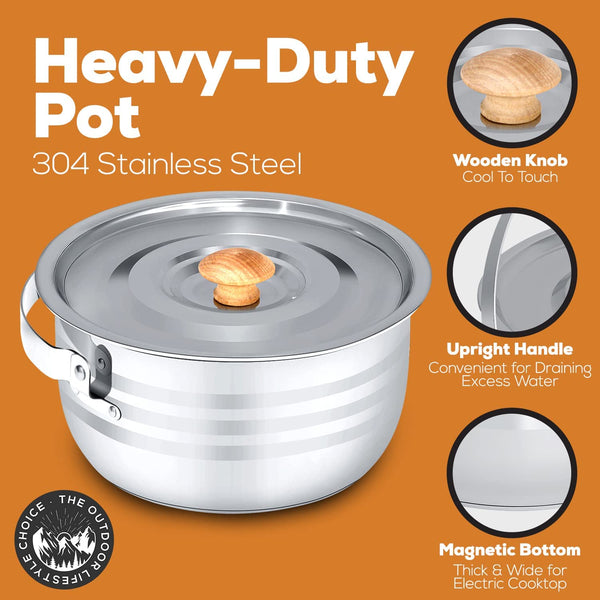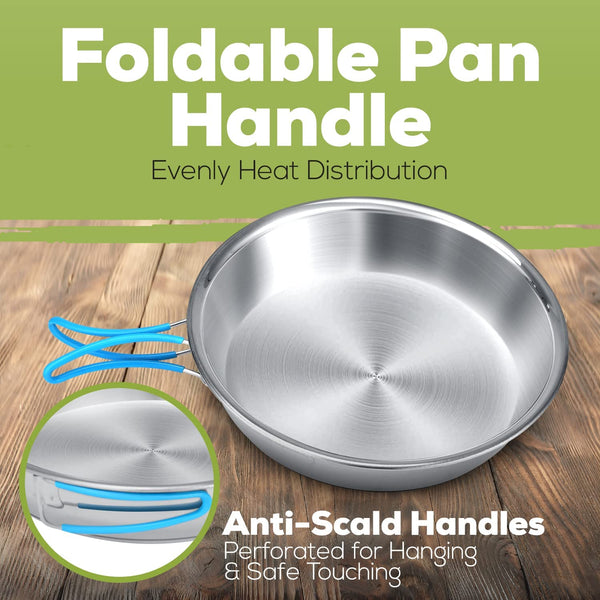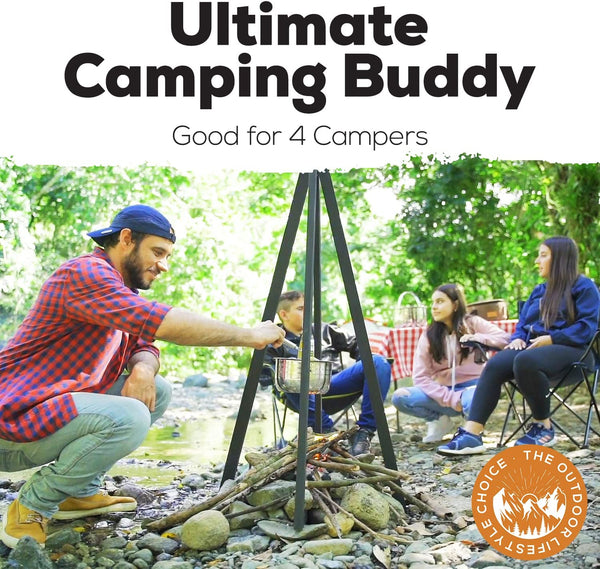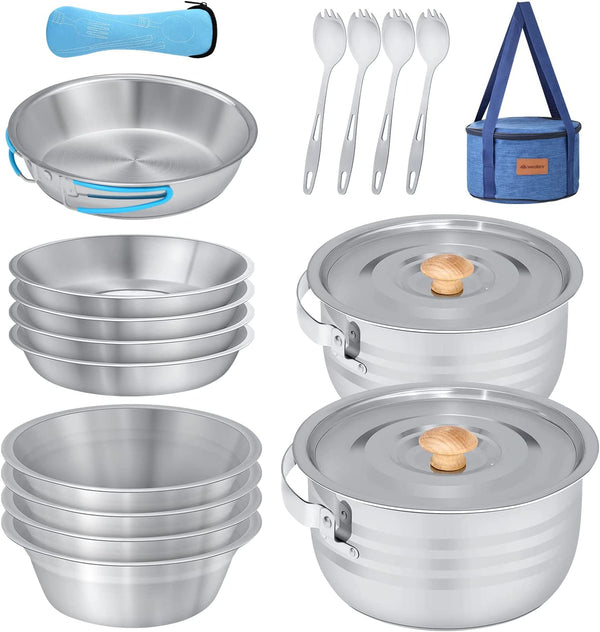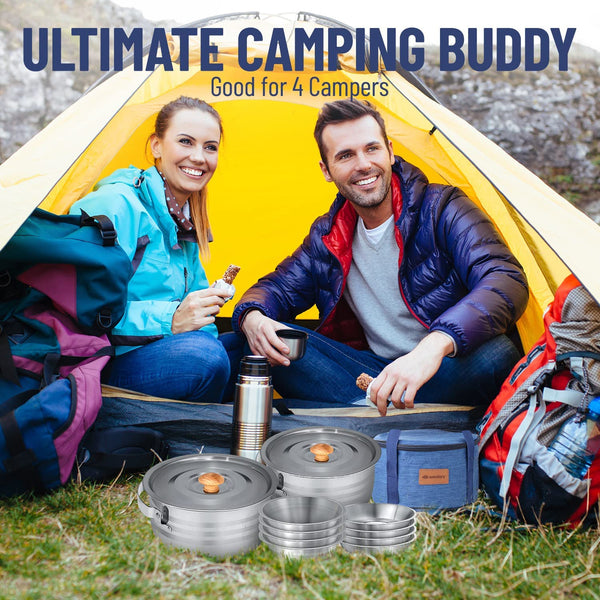 Your Complete Camping Companion


Delicious meals or any camping food will taste even better when shared. Wealers Camping Dinnerware Set serves 2- 4 people with its 1 large pot, 1 small pot, 1 pan with foldable handle, 4 plates, 4 bowls, 4 sporks, 1 utensil holder, and a durable cookware and plate carrier bag that prevents cutlery from being scratched, dented or deformed.



Food-Grade 304 Stainless Steel


This is your ultimate hiking gear and picnic set crafted with the highest grade 304 stainless steel. This makes our camping gear free from lead, BPA, or any risky substances when exposed to extreme heat or extreme cold. Add this stainless steel cookware to your camping supplies and have a worry-free dining experience.



Easy Set-up & Quick Pack-up


All-packed & lightweight kitchen pots and pans set with camping utensil set is perfect for your next getaway, whether it's a camping excursion or a day trip to the beach. Don't let weight keep you from enjoying your favorite meals outdoors. This is your easy set-up, neat stack-up, and quick pack-up campfire cooking set for your memorable adventures.



Secured & Trendy Tote Carrier


Conveniently stack your pots and pans for cooking with your steel plates and camping sporks in one travel tote bag. Made from thick and durable polyester, it protects your camping gear and equipment from any damage. The tote carrier features sturdy carry-on straps and a zipper enclosure that acts as mildew retardant so that you can enjoy our camping kit for longer use.



Dishwasher Safe Cookware


Enjoy Wealers camping silverware kit that is dishwasher safe and easy to clean. Built with high quality materials that will not corrode or rust when washed and used repeatedly whether by machine or by hand.