13 Piece Cutlery Travel Set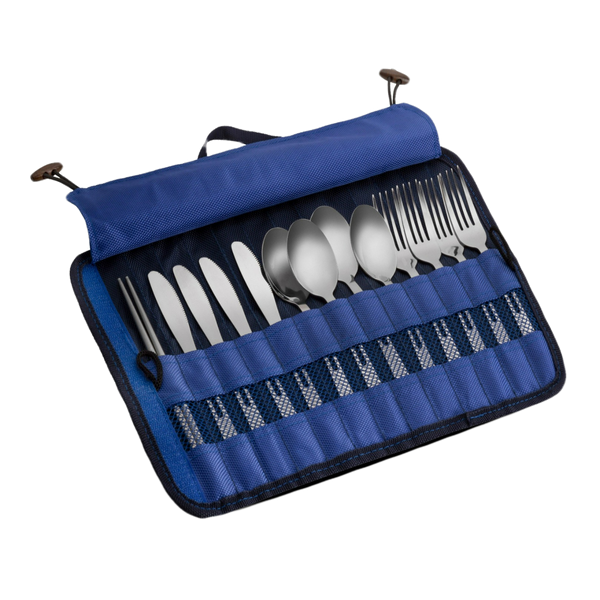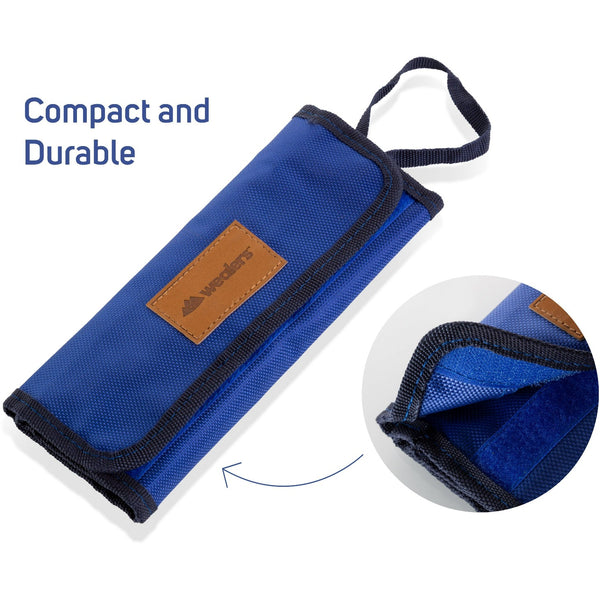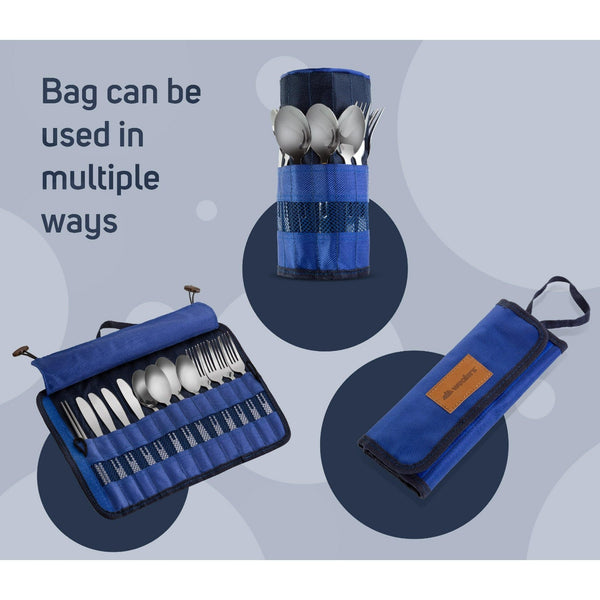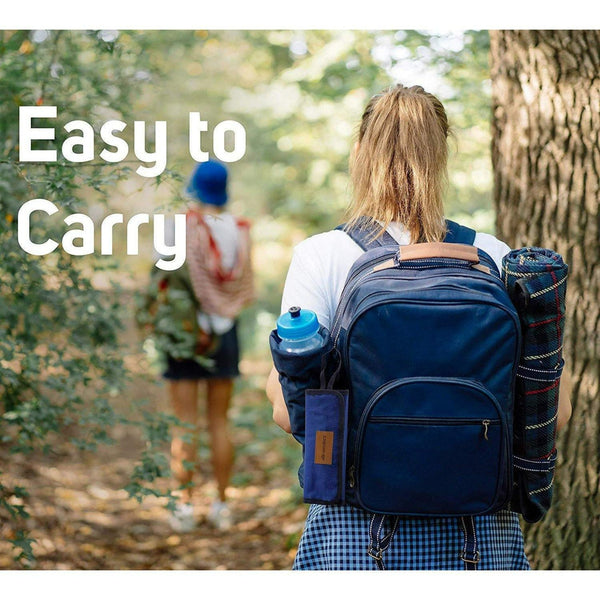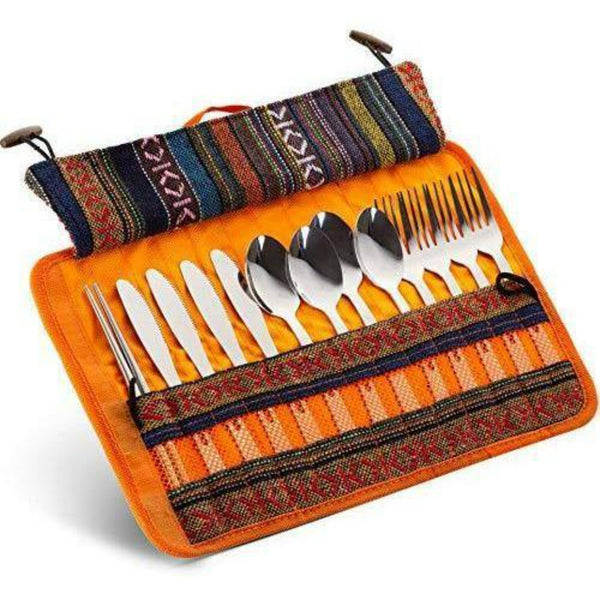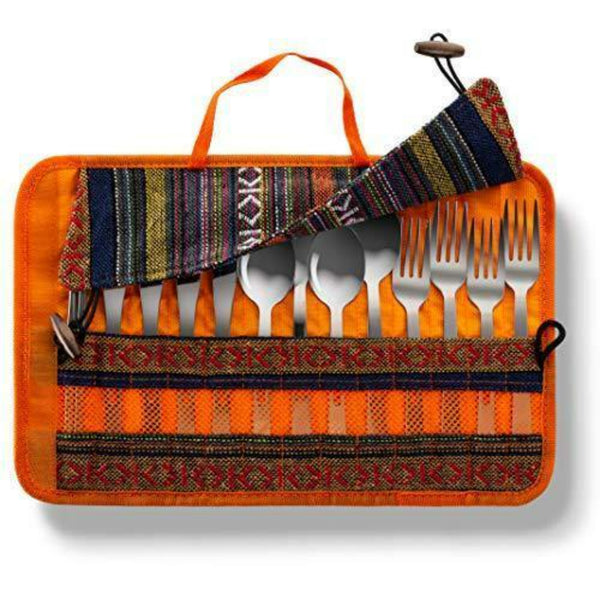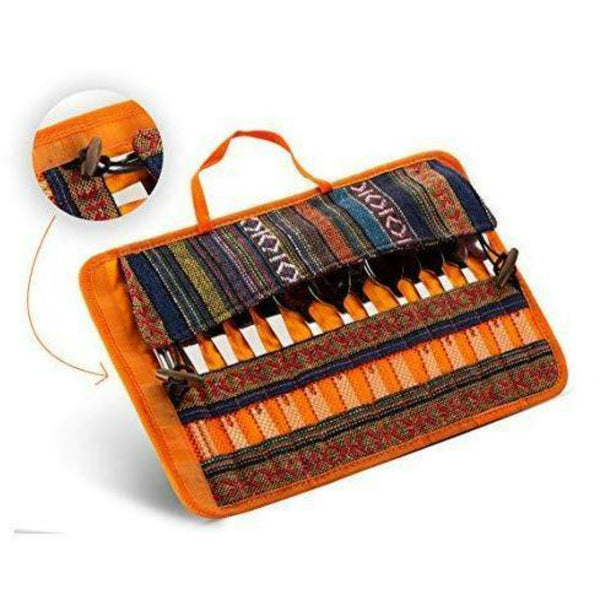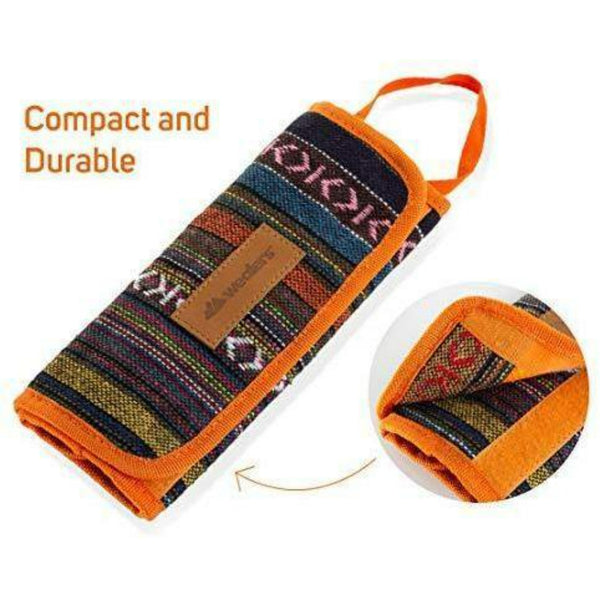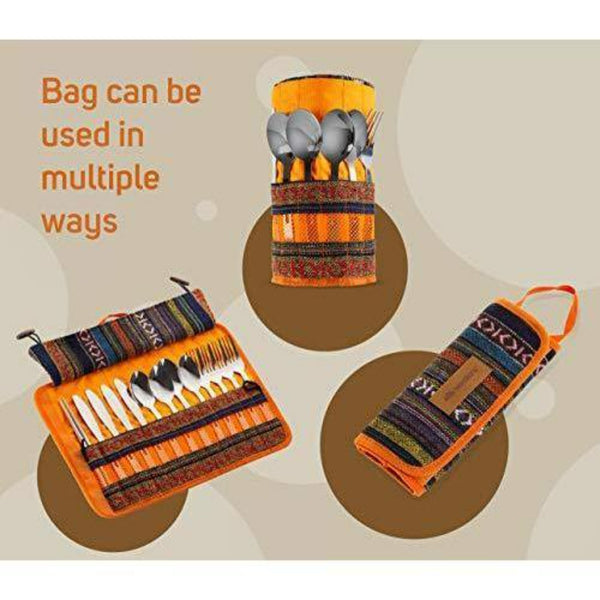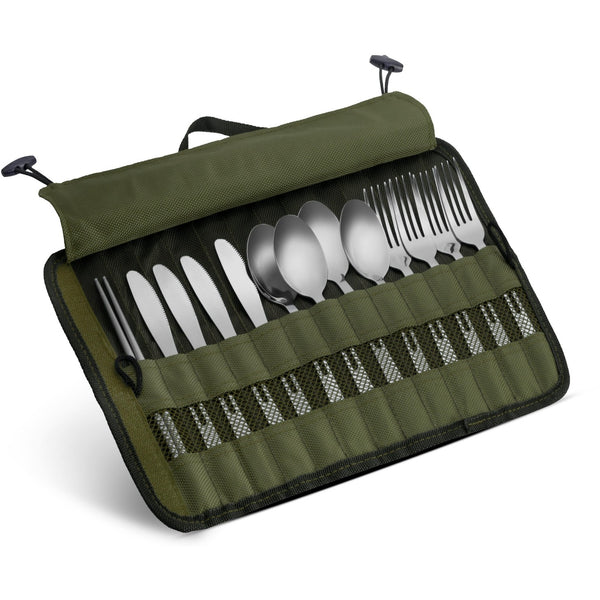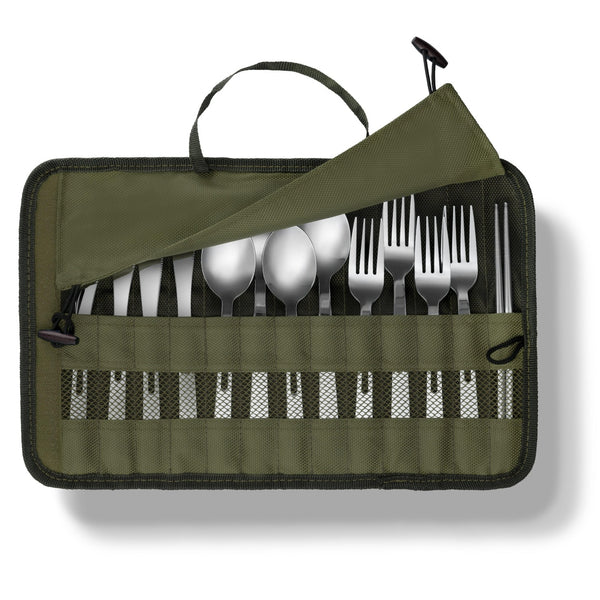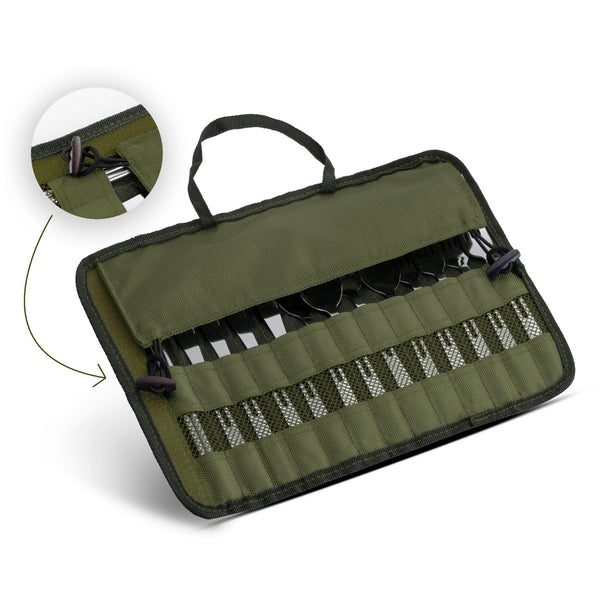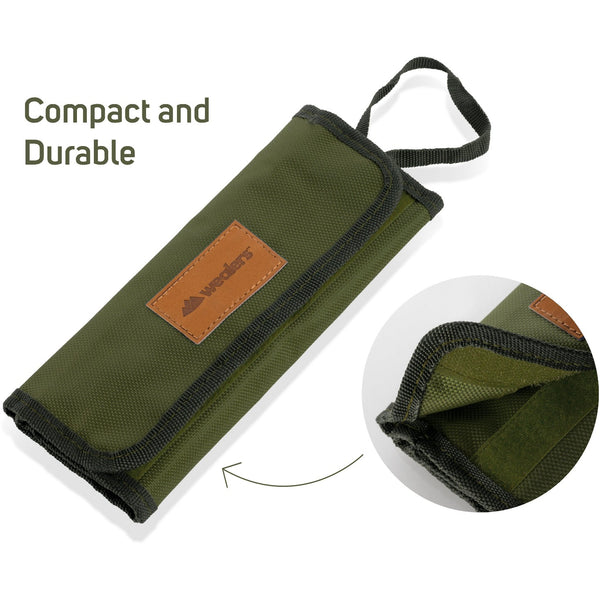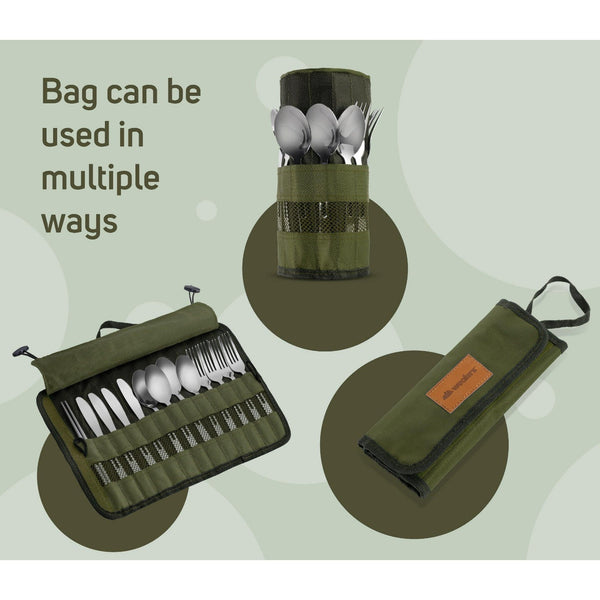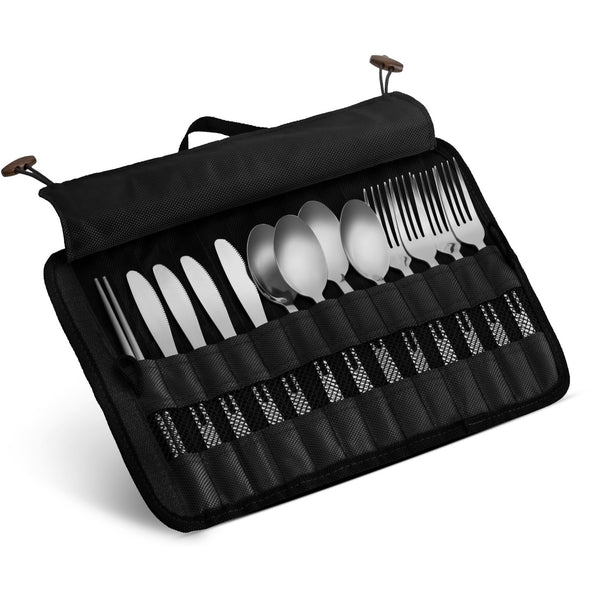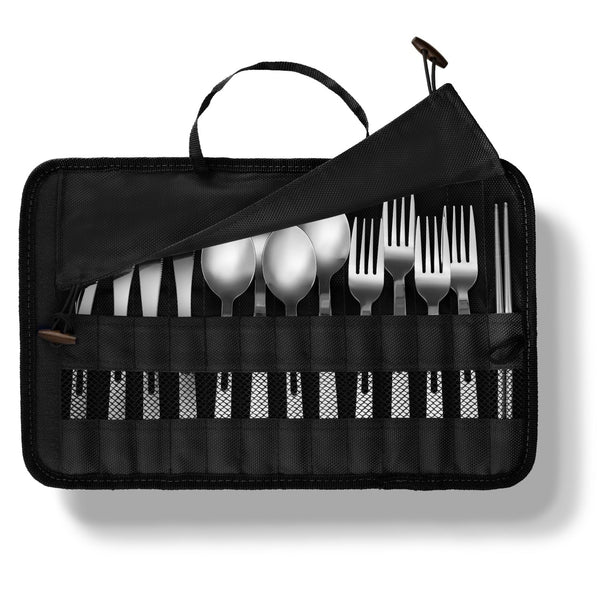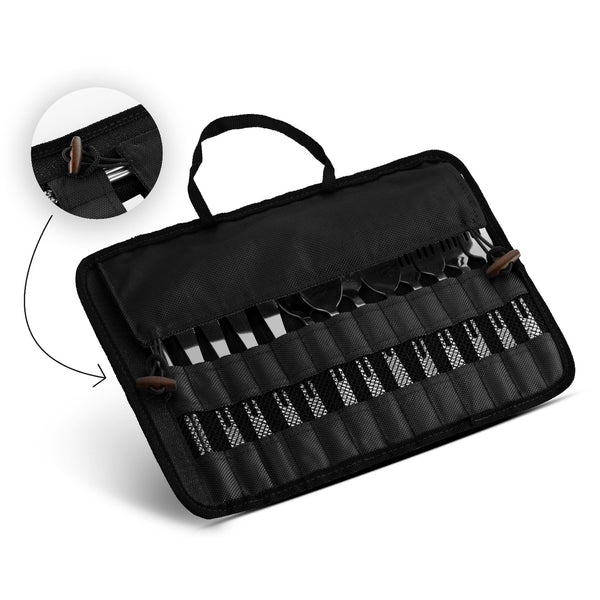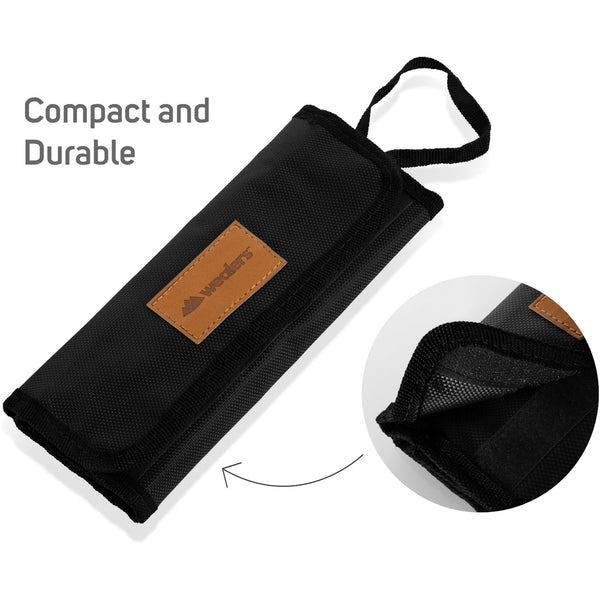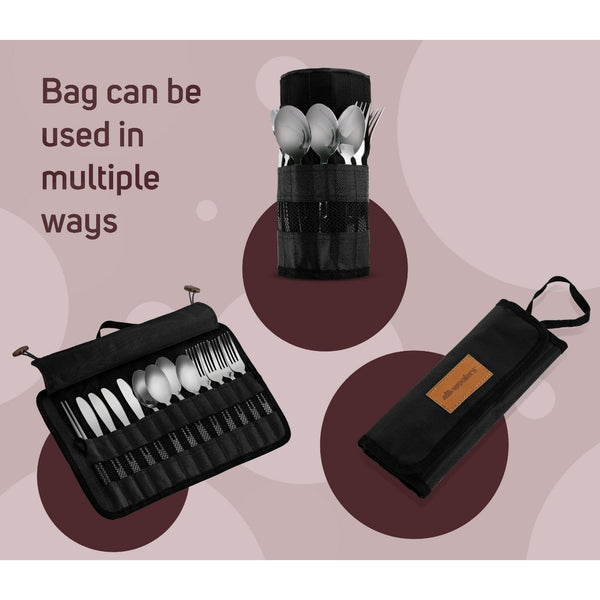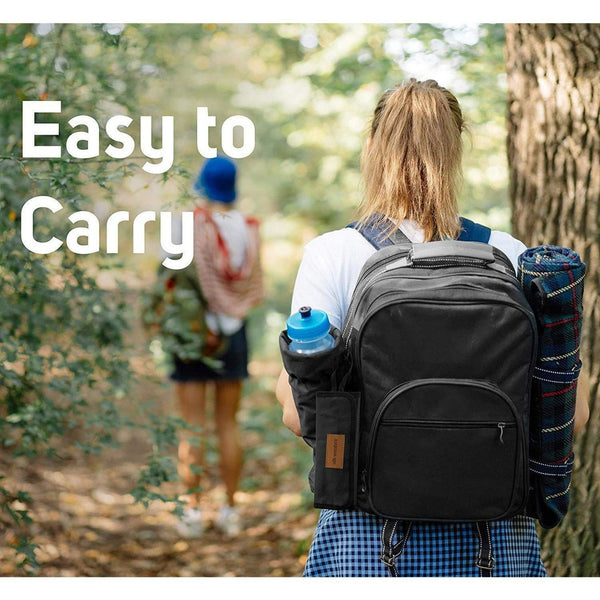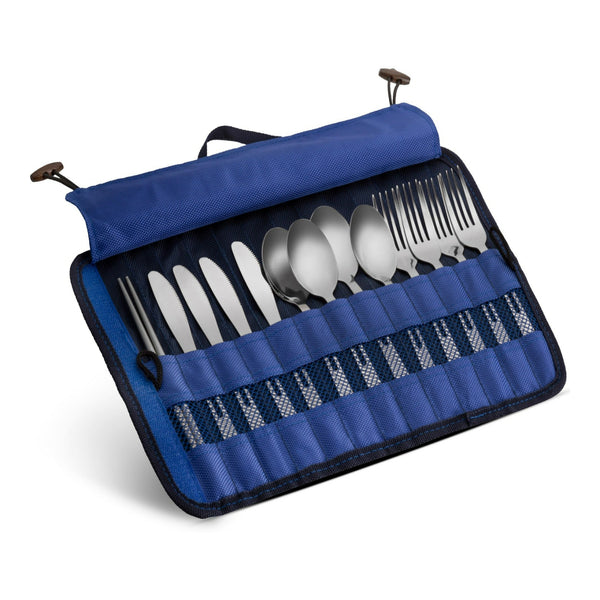 CONVERTIBLE: Functions as a standalone display stand so cutlery is elevated in full view for easy utensil access. In a standing position, it also saves on space in tights spots with limited room. Neatly folds to transport eating utensils to your next event.
DURABLE | RUGGED: Made with tough woven cotton and linen it protects your utensils from the elements, falls and has multiple compartments so flatware stays sturdy and doesn't clatter during transportation.
FASHIONABLE | STYLISH: A contemporary design with a woven multicolored pattern it's sure to be a hit at your next boat ride, barbeque or camp. Blends in nicely with existing dinnerware décor and adds a vibrant splash of color to your spread no matter what the occasion.
PORTABLE | TRAVEL FRIENDLY: Perfect for family outings to the Beach, Park or picnic and camping. Folded, the pouch measures 9.5" x 5"x 1" and fits neatly into travel luggage or it can be hand held (Built in handle).
DISWASHER SAFE: Cleans easily and is washer friendly. Simply wash, dry and reload the kit, and you are on your way. Item stores away easily in closets, Bins or it can be used as a drawer liner.
THE ULTIMATE CUTLERY TRAVEL KIT AND SILVERWARE STAND!
Our cutlery holder is the perfect roadside companion for traveling, no matter the occasion. The kit opens
up and locks into place, and it creates an awesome utensil display stand for your
table spread.

ORGANIZATION: Each fork, spoon or knife sits neatly in its own secure compartment for easy access. In a vertical position, not
only is the silverware more visible; it also adds a lovely colored accent and enhances the appeal of your picnic
or party table.

FEATURES:

WEATHER RESISTANT SHELL CASE.
It can be placed next to, or directly exposed to water as it provides layered protection for silverware.
In the case of a fall, a woven nylon outer shell casing will prevent your cutlery from getting scratched, marred or disfigured. The case also protects your cutlery from moisture and liquids
so they stay dry.

SPACE SAVER | STORAGE ORGANIZER
The pouch takes up minimal space in your rucksack, glove compartment, or luggage carrier.
Saves on essential room in tight areas, and it makes for an awesome centerpiece. Holds all
your silverware in one location for easy retrieval of your eating utensils.
-Convertible - Stand | Travel Pouch
-Individual cutlery compartments
-Clatter Proof
-Portable
- Unfolded: L14.5" x W9"

INCLUDES:
- 1 Cutlery Storage Case with Handle
- 4 Forks
- 4 Spoons
- 4 knives
- 1 Pair of Chopsticks