Folding Cutting Board Set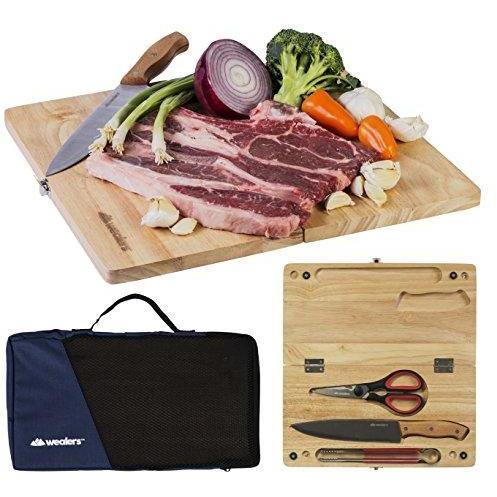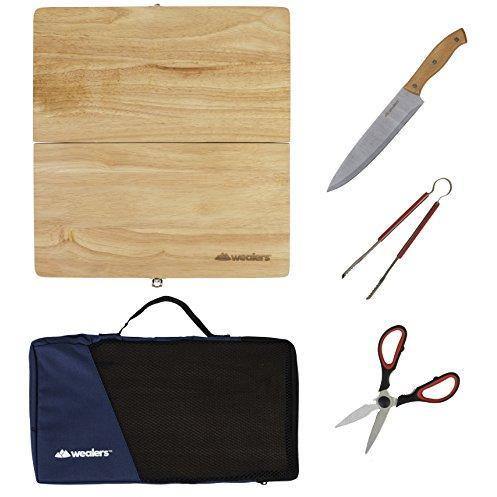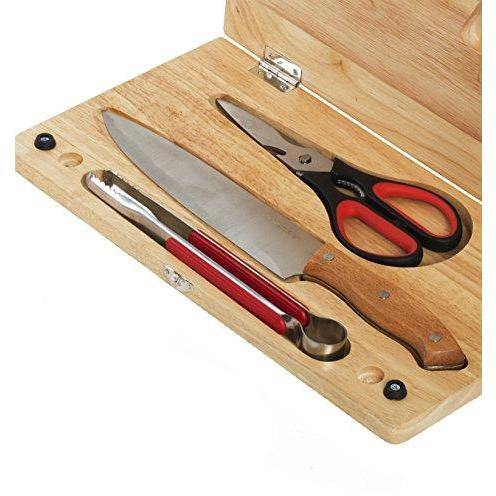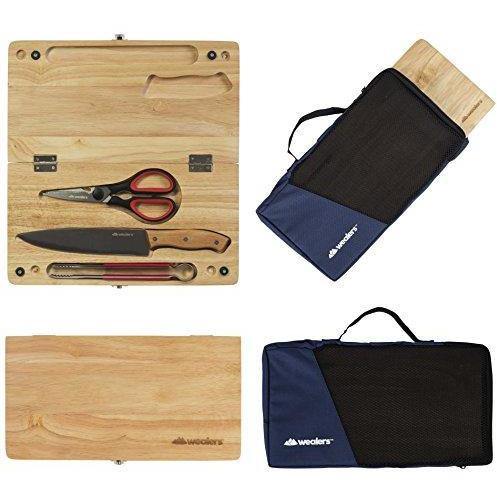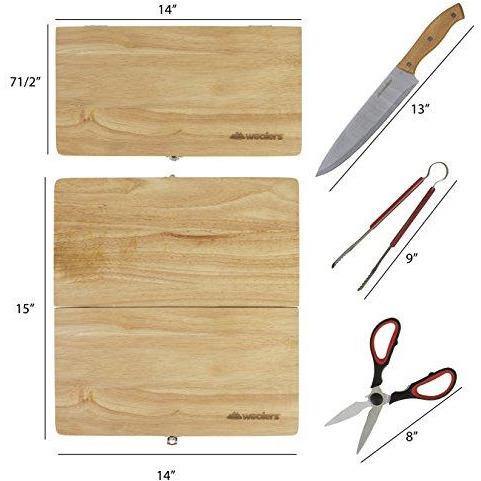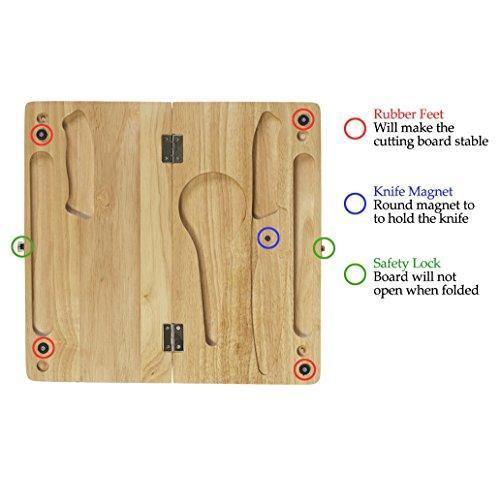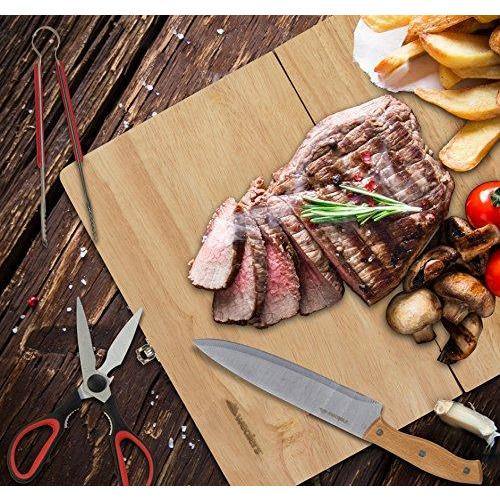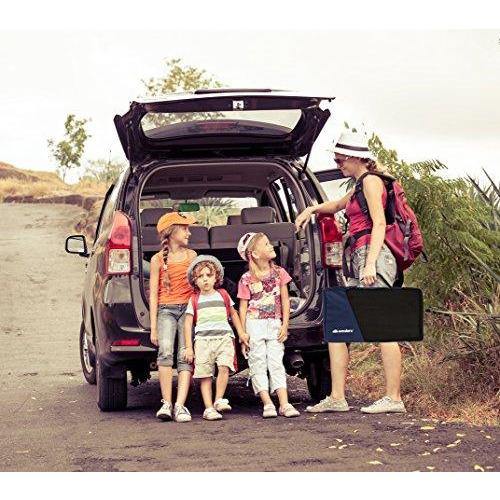 THE LITTLE CAMPING KIT THAT DOES A LOT
When space is at a premium, everything's got to work double duty, and that's why we've designed this camping set to be so versatile. The scissors cracks open both nuts and beer. The knife slices food and scrapes up residue. Your tongs flip and crimp. And everything packs up neatly inside a board that doubles as the case. So go ahead and put these tools hard to work for you.

GREAT FOR INDOORS OR OUTDOOR SPACES.
This convenient little cutting board set packs up so tight, you can store it in smallest of spaces. So, whether your kitchen is in a corner of a studio apartment, on wheels, or around a campfire, the tools you need for meal prep can be stowed away in tiny little places

DELIGHT IN THE DETAILS
The cleverness of this kit is in the little details. Like a magnet to hold your knife in place, so it doesn't fall out of the case when you open it. Or the rubbery grips on the bottom of the board that keep the chopping block in place when you've placed it on an unconventional surface. And the mesh pocket sewn into the cover of your free tote bag, to hold all little extras you might need like matches or plastic utensils

ARRIVE PREPARED
Improvising can be fun, but when it's 2am in the morning and you're trying to slice a steak with a swiss army knife, roughing it doesn't feel quite so glamorous. That's why, whether you're just taking a day trip or heading out on an overnight adventure, pack your Wealers Folding Cutting Board Travel Kit and thank your well-prepared self later.
Features:
LIGHTWEIGHT AND

 

TRAVEL FRIENDLY: Pack up and go...and take this portable cutting board along with you on your next adventure. The entire travel set weighs under

 

3lbs,

 

and takes up only 7" by 14" of space when folded.
PORTABLE FOOD PREP: Slice, dice, and chop everywhere and anywhere, with all the tools you need for meal preparation right at your fingertips. Great for road trips, barbecues, camping excursions, hikes, picnics, motorhomes, small kitchen spaces, and more.
DURABLE, STURDY DESIGN: Quality that lasts! This chopping block is made from high grade, pretreated birch that stands up to the abuse of travel and outdoor conditions.
EASY TO CLEAN AND MAINTAIN:The

 

included accessories are made from restaurant-grade,

 

rust resistant

 

steel that is low maintenance - easy to rinse and care for on the go. The surface of the cutting board is smooth and simple to wipe clean and stow.
EVERYTHING YOU NEED (AND MORE): It's like camping with a kitchen in your backpack. Your set

 

includes:

 

1 full sized folding cutting board with non-skid feet; 1 pre-sharpened chef's knife for all your slicing; 1 pair of clipping tongs to flip food over a grill; 1 pair of kitchen scissors that doubles as a beer opener; Plus -

 

a FREE

 

water resistant insulating tote for easy transport.