Bulk Emergency Disposable RAIN PONCHOS For Adults Teens With Sleeves and Hood String Excellent Quality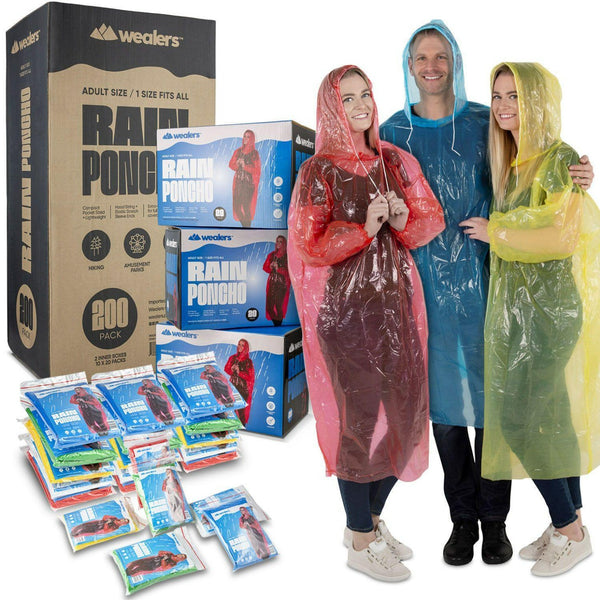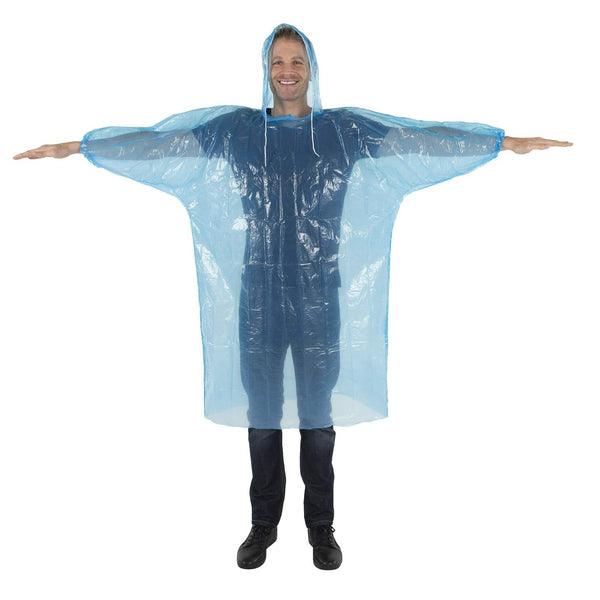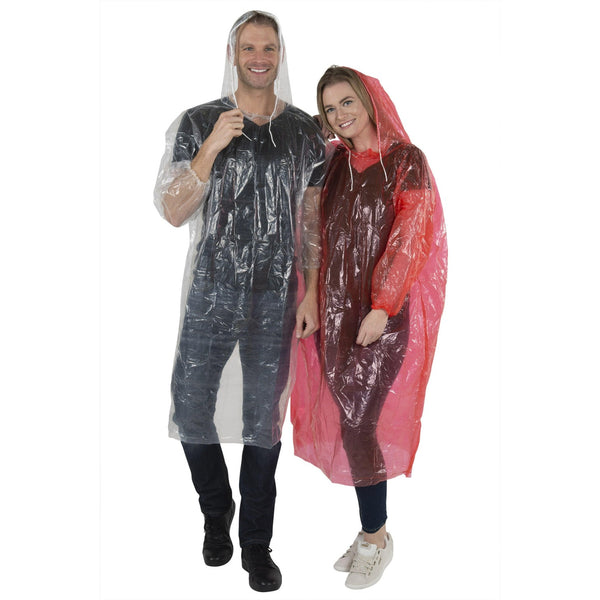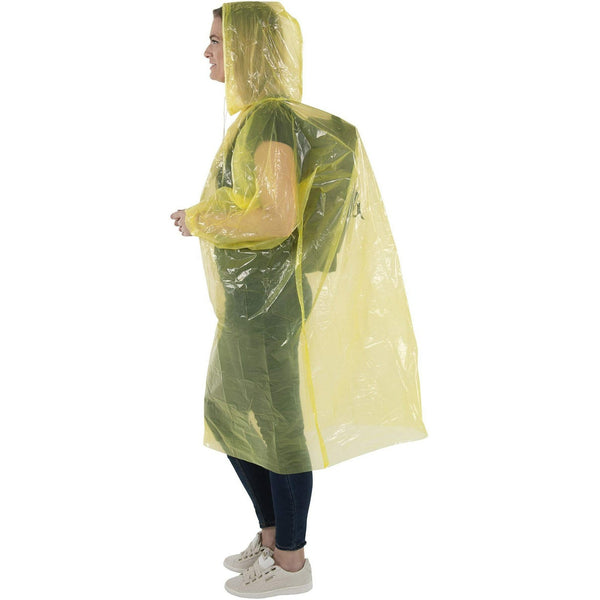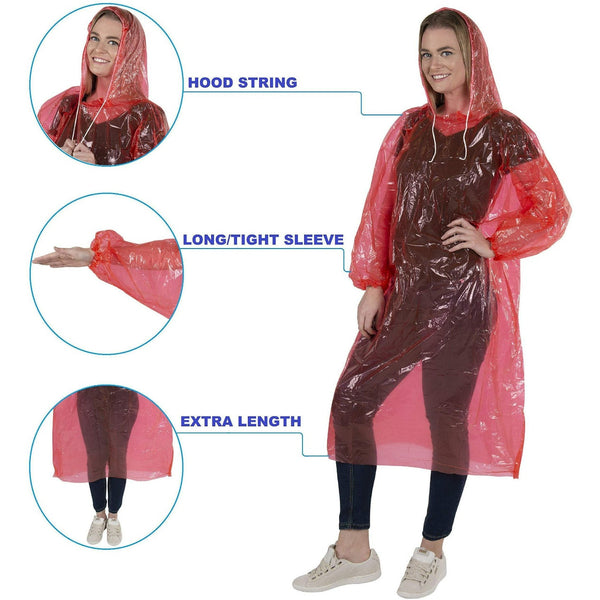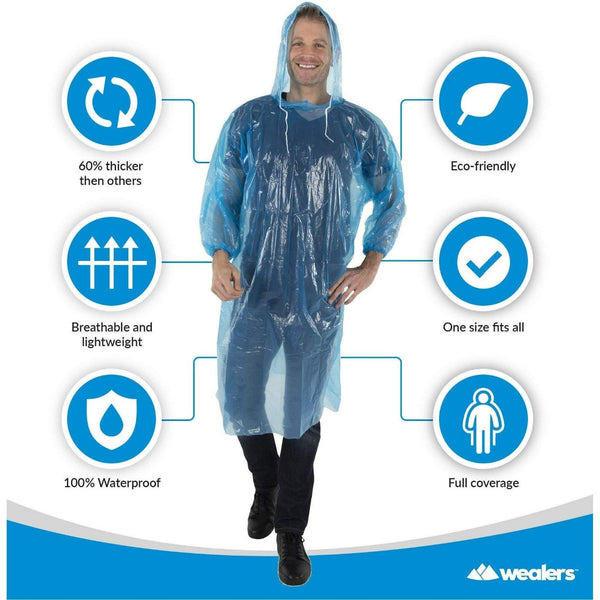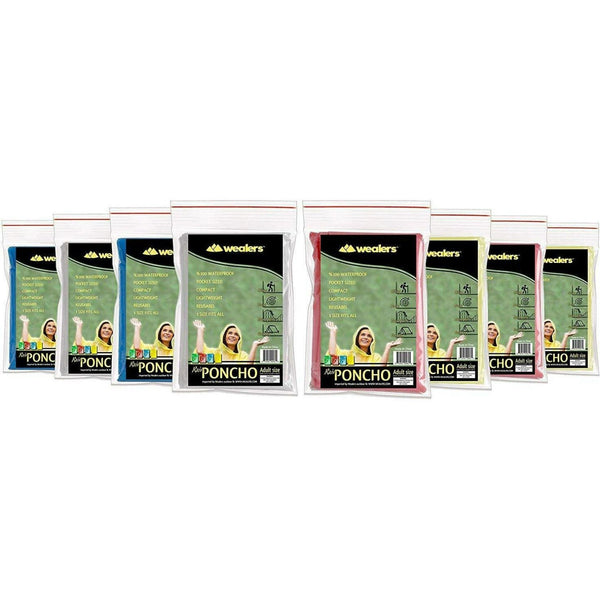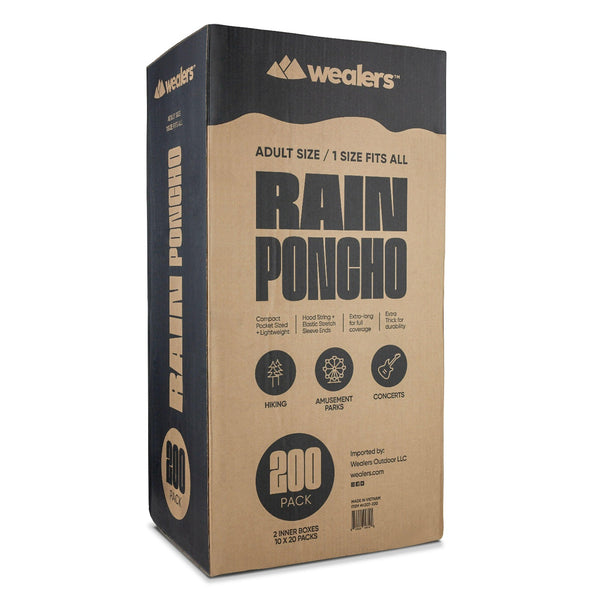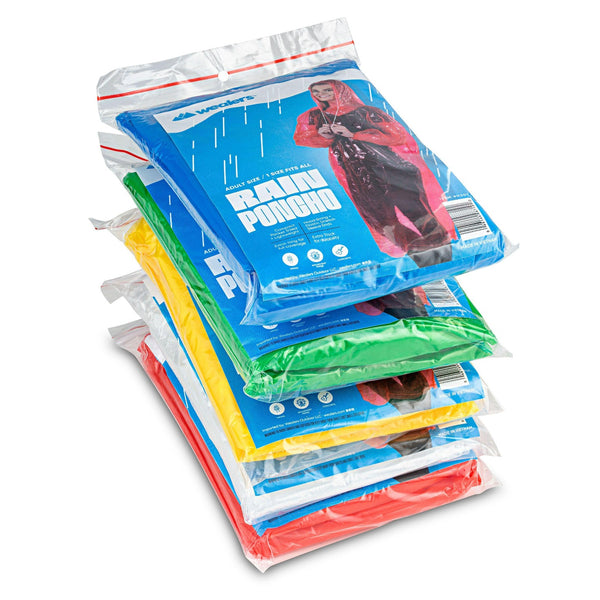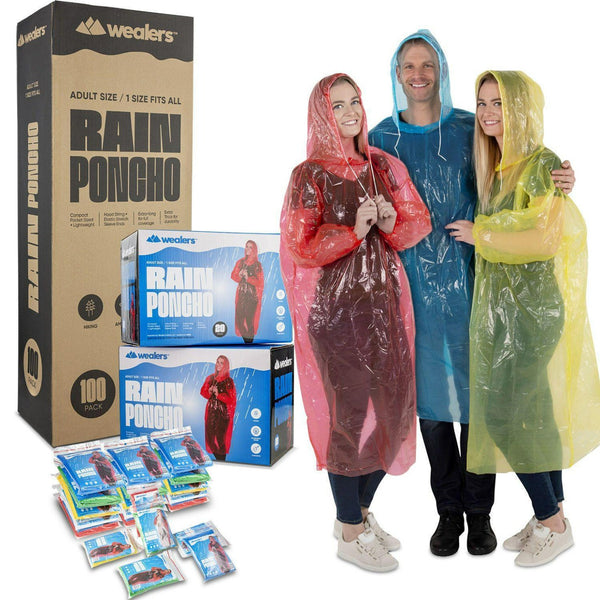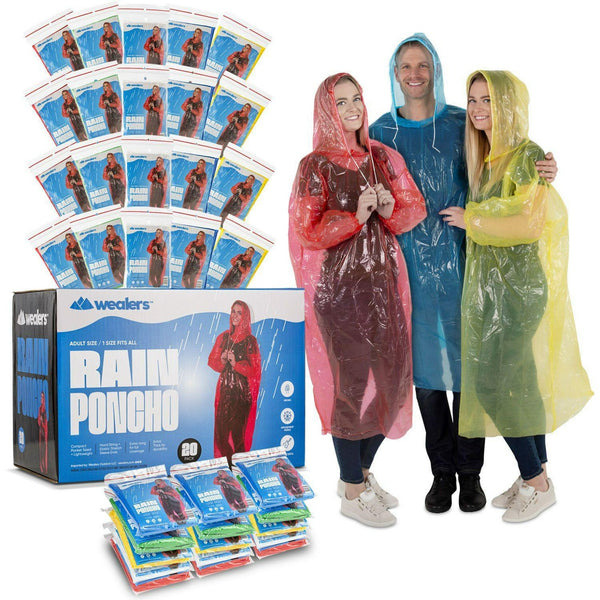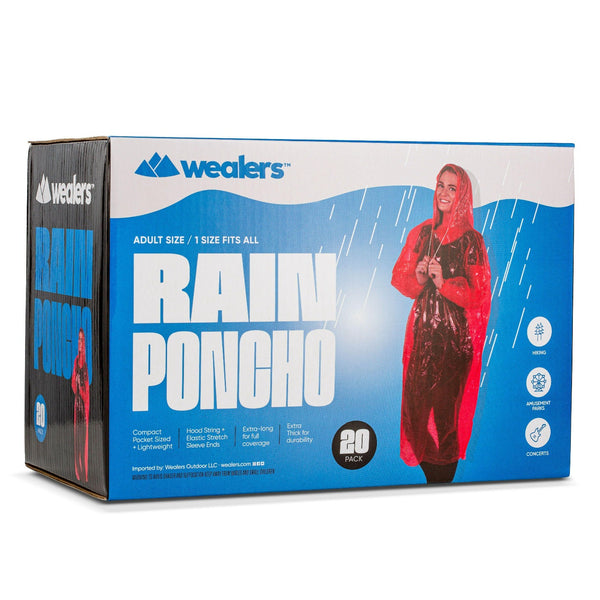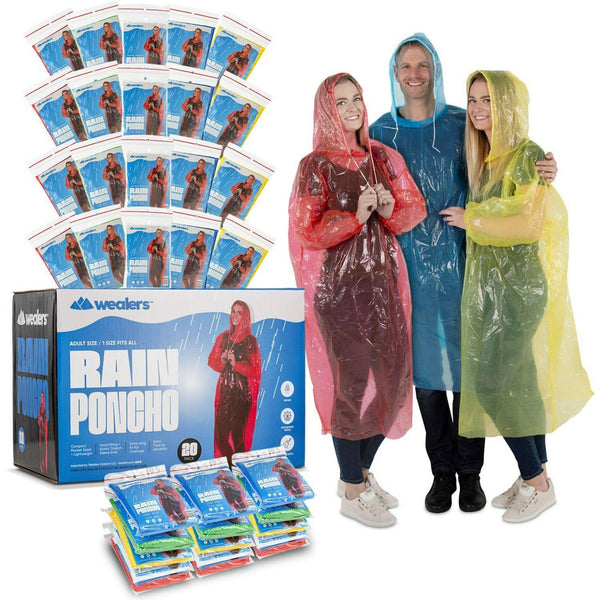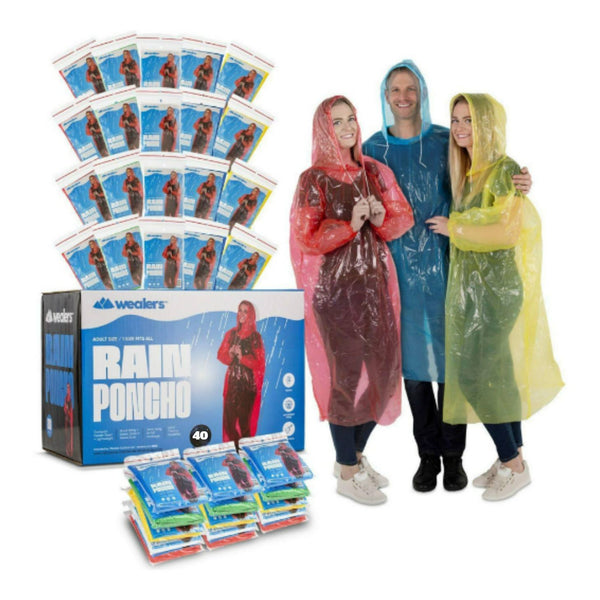 Don't let the dark skies and the slightest drizzle scare you from enjoying the outdoors! 
The rain is a great equalizer. No matter what your social status is, raindrops can still reach you regardless of the clothes you wear. Even the busiest man alive or most well-dressed person can become intimidated by the dark overcast and the cloudy indication of a storm brooding. Let's make an exception starting now. Spend your entire day under the rainy weather just like how you would under a sun-lit sky.
WEALERS RAIN PONCHOS ARE MORE THAN EQUIPPED TO SAFEGUARD YOUR FAMILY FROM THE RAINY WEATHER
Each poncho is made from high-quality and healthy materials that will surely outlast all the rainy seasons to come. Aside from longevity, our product is a must-have for every lifestyle. Keeping you and your family dry is our utmost priority and our rain ponchos are a testament to our commitment.
Extra length

Thicker material

One size fits all

Breathable design

100% waterproof

Durable

Easy to carry

Trusted brand
COMES IN A VARIETY OF COLORS
It's also important to look chic and stylish—even in stormy weather! comes in 4 color varieties for our ponchos namely: blue, clear, red, and yellow. our ponchos are 0.3 mm
Size: 46 inches long with a total width of 32 inches and the length from the shoulder to wrist is 27 inches.
Even the harshest downpours do not stand a chance with Wealer's Adult Rain Poncho!
Wealers have been in the industry for quite a long time to know what problems are to be solved-especially when it comes to rain ponchos. Every product is well-thought-of as we always make sure we'll deliver quality and function in all of our products. We performed rigorous testing until each of our ponchos is made to fit your lifestyle. Their clever design makes it possible to shroud you from getting drenched amidst the rainy season. Moreover, they can also be compactly folded to let you store them in your pockets or backpack without taking much room. The drawstring hood makes sure your head and ears are well-protected from rainwater. The sleeves will envelop your entire limbs to safeguard your clothes from torrential rain while the elastic sleeve ends to ensure a tight fit to resist blowing conditions. Still not convinced? Here are more features to help you make a decision:
✅ Reusable and extremely durable
✅ Longer length to keep your legs dry
✅ Ideal for outdoor use and trips to amusement parks and Disney land
✅ Comes in four variations: clear, yellow, blue, and red
Brave the outdoors without the fear of getting wet holding you back! Add Wealers Adult Rain Poncho to your Cart NOW!
🌧️ RAIN IS NOT THE ENEMY - Don't let the rain take the awesome day you have ahead. Be prepared for what the skies can bring. Do your errands and commute without worry while staying comfy and dry.
🌧️ KEEP YOURSELF DRY - It's about time you ditch those umbrellas. The poncho's full sleeve and drawstring hood will make sure you won't get drenched while braving the outdoor's strong winds.
🌧️ THICKER THAN OTHERS - Compared to other ponchos out there, ours are not made from flimsy plastic material that will surely get ripped and punctured even before the rainy season ends.
🌧️ UNIVERSAL FIT - The poncho's fit will envelop your entire arms and body while providing full and unrestricted coverage that won't hinder your movements regardless of your body type.
🌧️ LIGHTWEIGHT & PORTABLE - Never leave for the outdoors without Wealer's Rain Poncho. Compactly store our product in your backpack or pockets while you conquer your outdoor activities.