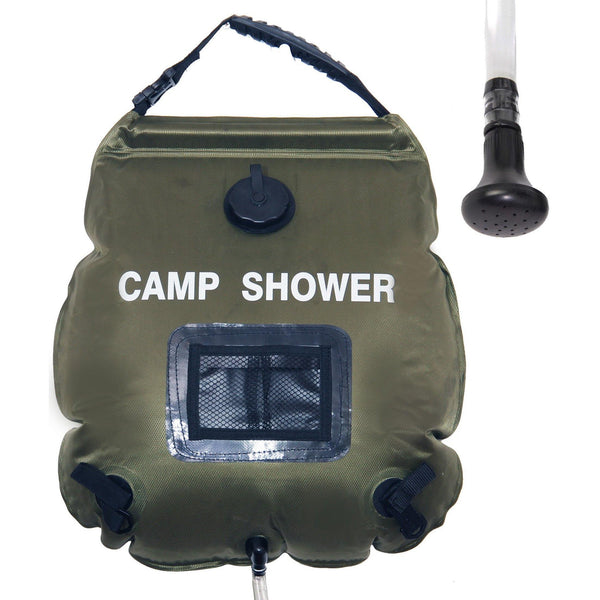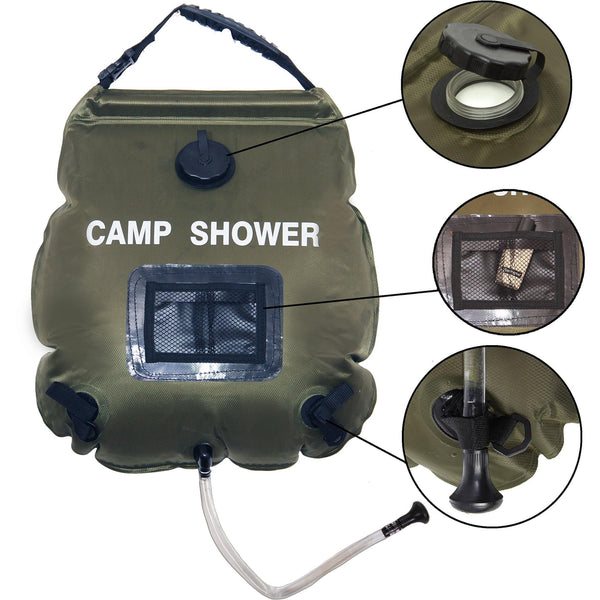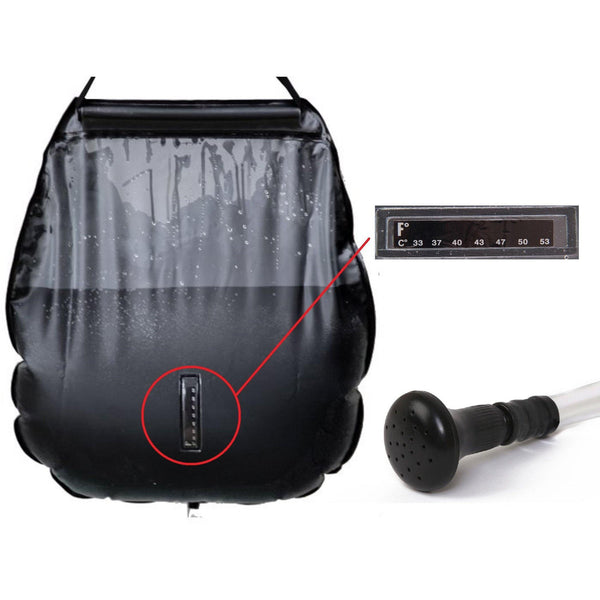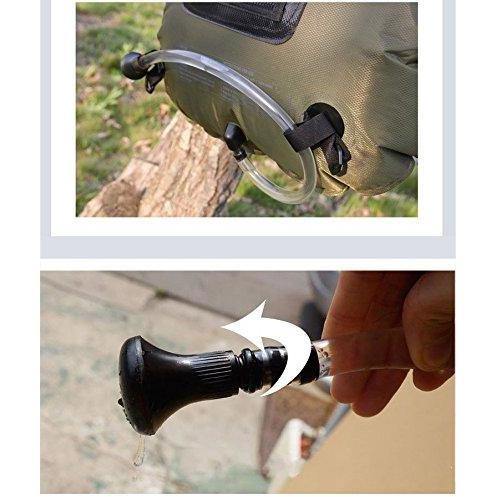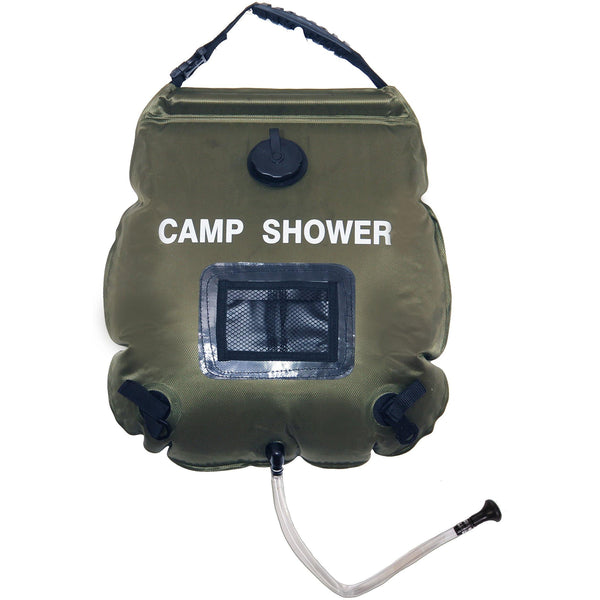 MULTIPURPOSE | VERSITILE: The all-purpose solar shower is perfect for all outdoor recreational activities and adventures and provides you with 5 gallons of bathing water. Great for camping, mountaineering, fishing, beach and hiking; it conveniently provides steady flowing water pressure when you need it. Makes an awesome camp kitchen/bath accessory, perfect for taking warm/hot showers outdoors.
PORTABLE | COMPACT-ABILITY: Unit components are collapsible and they all fit snug into your travel bag or rucksack. Ultra lightweight with a built in (wide) carry handle, it's easy to transport even with a full tank. The fully functional an efficient camp shower can be conveniently mounted virtually anywhere, (tree branches) perfect for all outdoor adventures.
SOLAR HEATED | ECOFRIENDLY: Made with nontoxic 4-ply construction of PVC layers, complete with a durable strap for hanging, it pressurizes the water using gravity. (No batteries required) Fill and close the twist of cap, and place the tank in the sun until the water becomes hot. Includes a handy temperature gauge so you get the perfect shower every time. (Green product).
DURABILITY | EASY STORAGE: The hanging outdoor shower is engineered with quality long lasting materials and made to endure long term, rugged outdoor usage. Equipped with Velcro for hanging wash cloths, a mesh slip pocket for holding your bath essentials or toiletries, also has a special compartment for soap.
INCLUDES: Solar tank with removable hose and switchable on/off nozzle. Features a temperature gauge, see through back for a visual of water levels, Velcro wash cloth holders and a comfort grip handle with snap closure for secure mounting.