Stainless Steel Plates and Bowls Camping Dinnerware Set for Kids and Adults with Travel Kit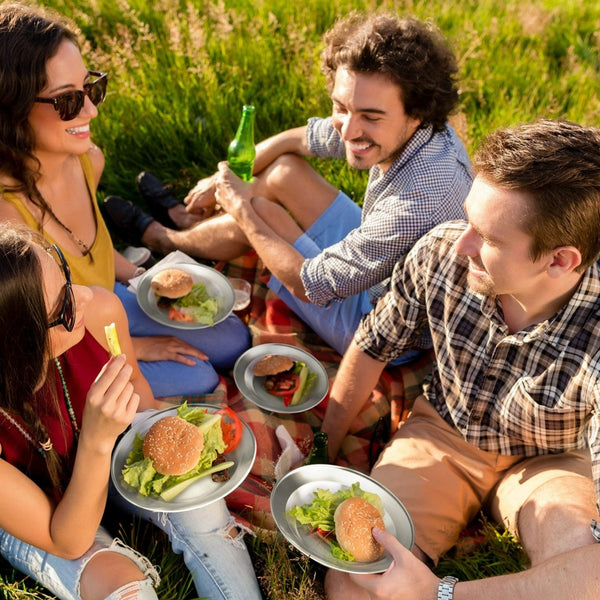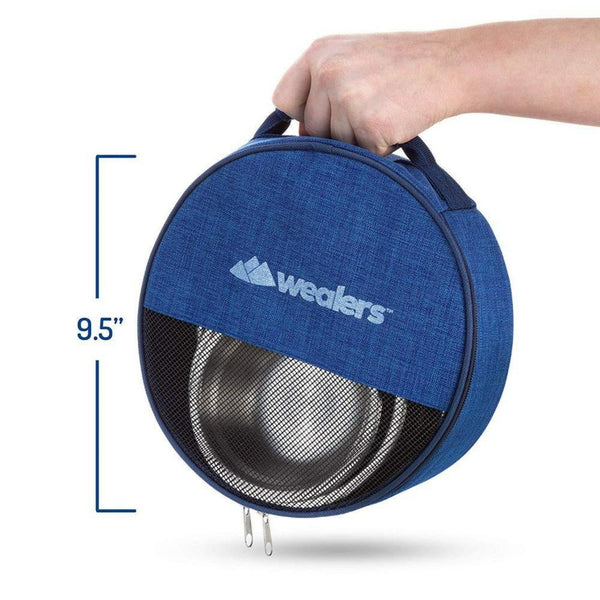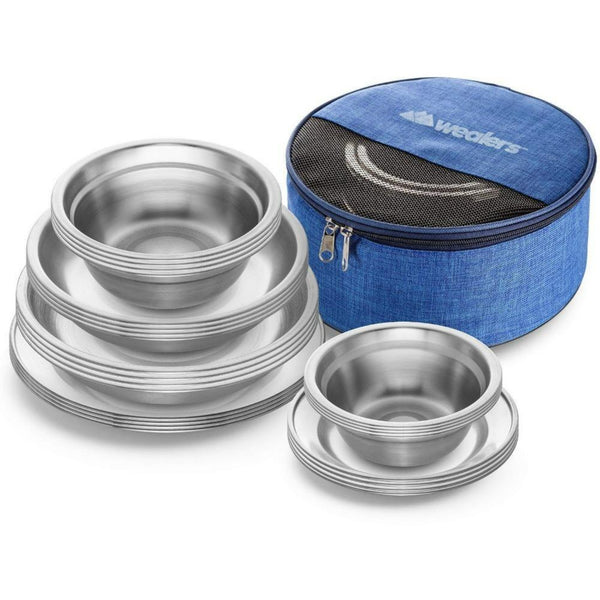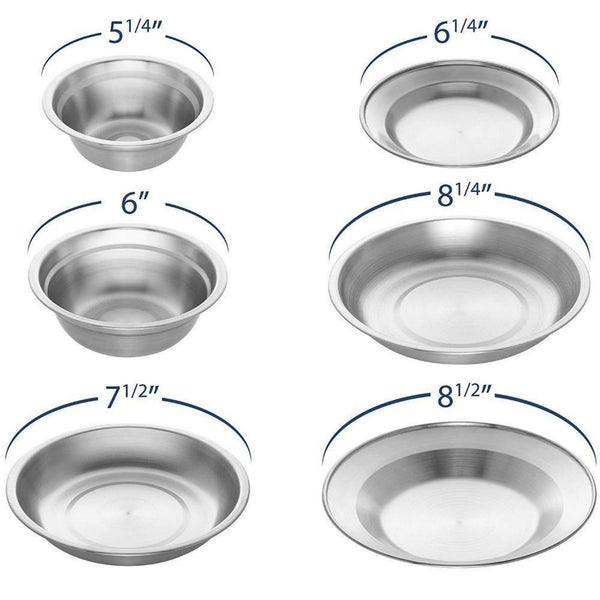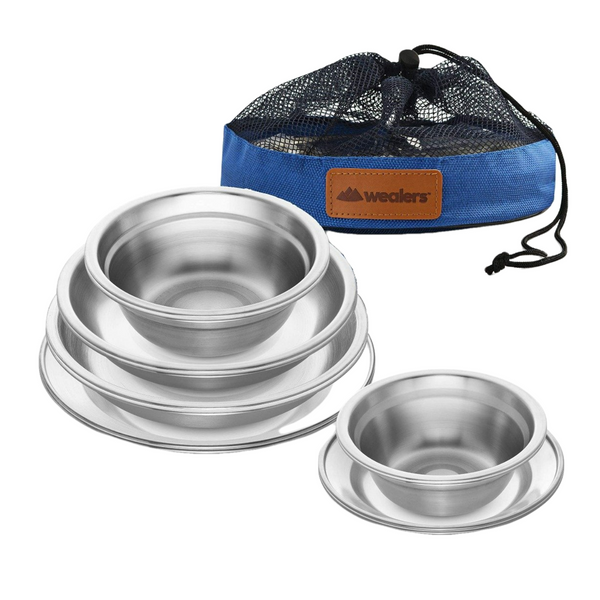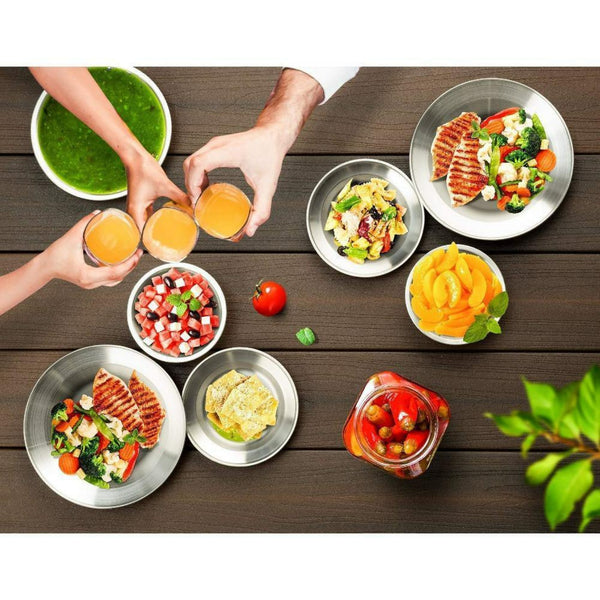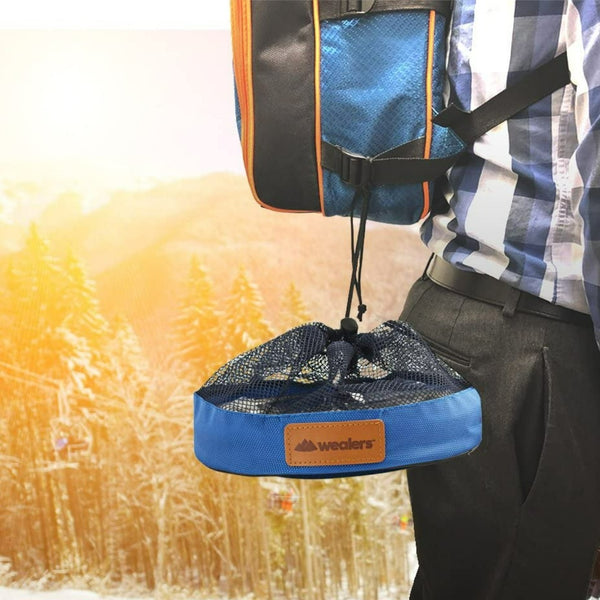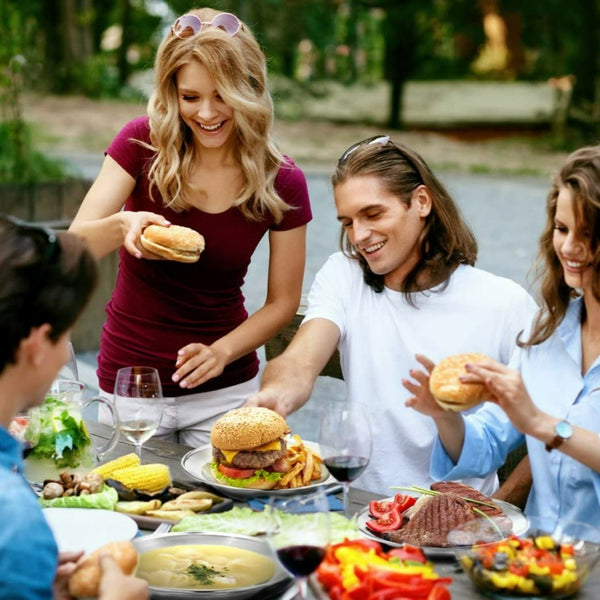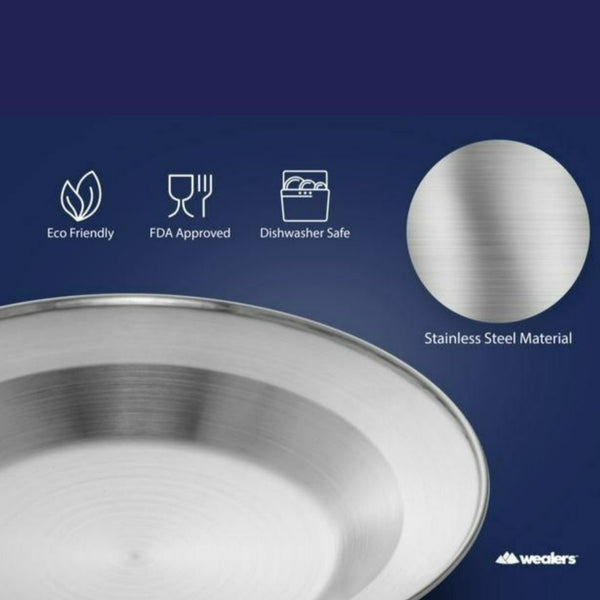 Ultimate Outdoor Camping Plates and Bowls Set - Ideal for camping, hiking, beach trips, and spending the summer at the lake, these lead, BPA, and latex-free stainless-steel bowls and plates make it easier to enjoy delicious food, snacks, and meals with ease.
Space-Saving Camp Set - You'll receive 24 stackable plates and bowls in every set, including 4 big plates, 4 small plates, 4 big plate/bowls, 4 small plate/bowls, 4 big bowls, and 4 small bowls; everything friends and family will need for big dinners.
Heavy-Duty Stainless Steel - Food-grade safe and rust and scratch-resistant, our dishwasher safe outdoor cookware is strong enough for child and adult use, easy to clean, and is reusable to help reduce waste and save the environment.
Includes Compact Travel Case - Each set of stainless-steel camping plates and bowls also comes with a high-quality storage bag with a handle that makes them easy to store or take with you on picnics, vacations, or anywhere where the adventure leads.
Trusted 90-Day Warranty - We take pride in the long-lasting quality of our outdoor dinnerware set which is why it comes backed by our unbeatable customer support and a 90-day warranty to cover any manufacturer's defects.