Folding Cutting Board With Knife (New)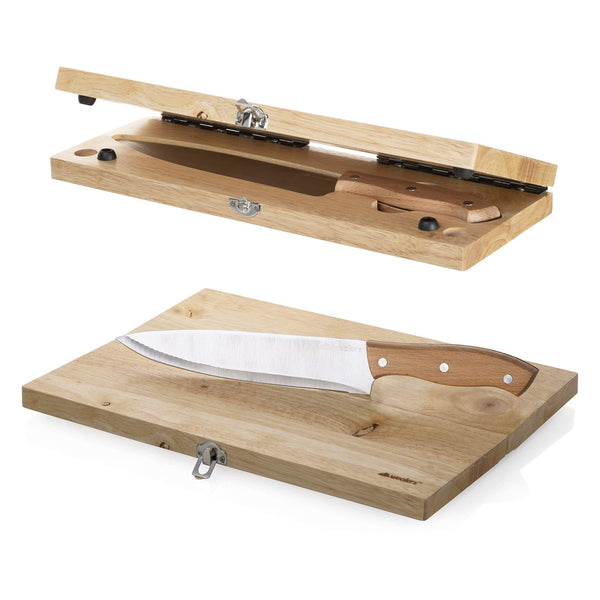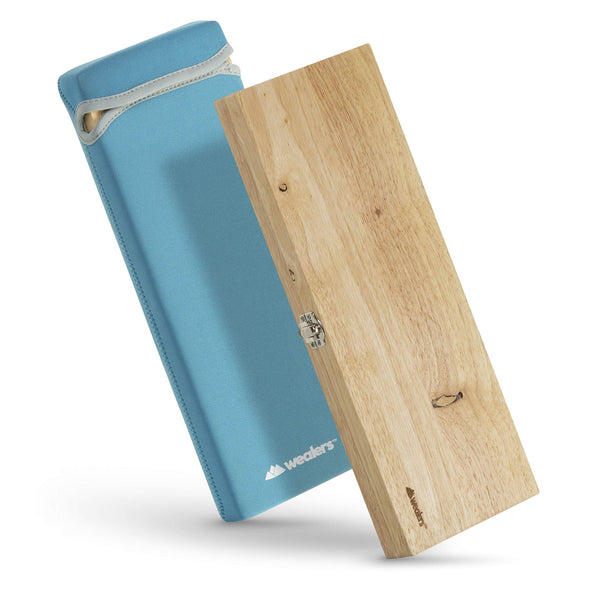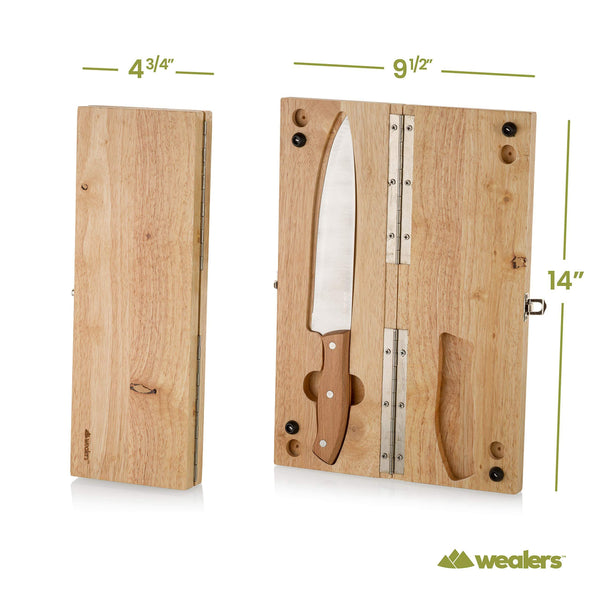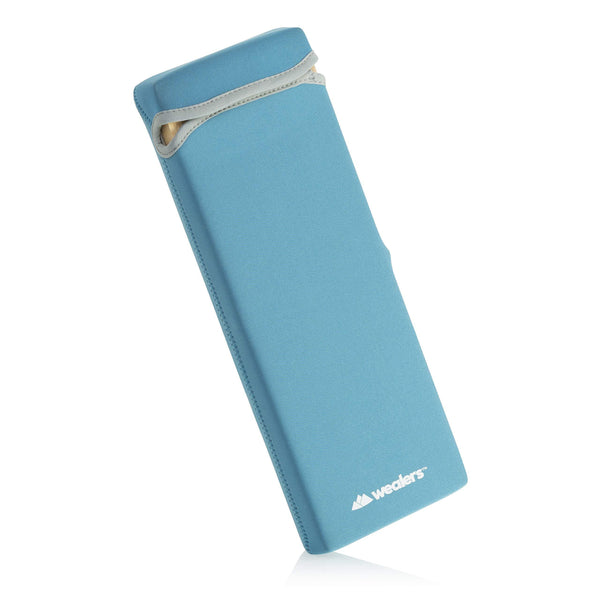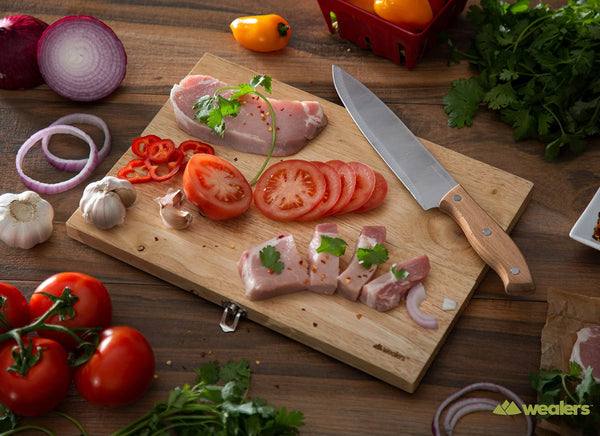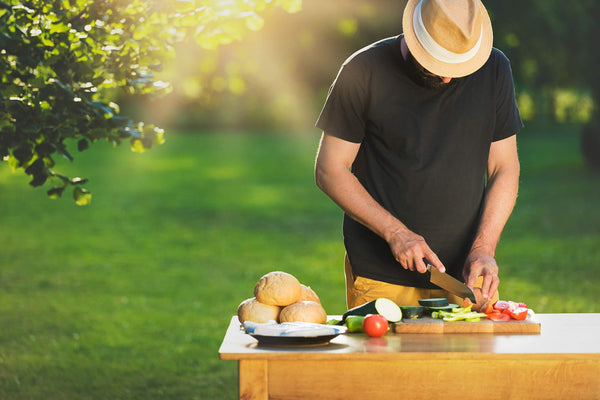 WHAT YOU NEED: We know how much you love to spend time outdoors, at the heart of nature, which is why the Wealers team has designed a set of camping accessories that will make cooking so much easier: the amazing foldable cutting board with professional knife!
DURABLE MATERIALS: With our cutting board and knife set, you never have to worry about mold or rust. The board is made with 100% durable wood, while the knife has a sharp blade made with sturdy stainless-steel that allows you to cut, chop and slice with precision.
EASY TO MAINTAIN: The Wealers camping knife set can be easily washed by rinsing them with clean water. Preparing a delicious meal while camping or having a picnic doesn't have to be a hustle when you have our wooden chopping kit!
CUSTOMER SATISFACTION: We are sure that you will be impressed with the practicality and quality of this travel slicing board and knife duo. Because you are our number 1 priority, we are offering premium customer satisfaction and a 30-day money-back guarantee for a risk-free purchase.
Being an active person and spending time in nature is great for your health and wellbeing. However, preparing a nutritious and tasty meal in the outdoors can become quite challenging, unless you have the Wealers wooden cutting board and professional knife, a duo made especially for wild adventures in nature.
Why is this product for you?
The chopping board and knife pack is compact and safe to travel with. Because the knife fits perfectly into the folded board, there is no risk of cutting accidents when traveling with it in your backpack. Additionally, you will also receive a bonus carrying pouch that will make the entire experience even safer.
Some of the amazing features of this product:
The Wealers chopper and knife are must-have accessories for your outdoor adventures
The wooden board is foldable and fits the knife perfectly
Made with 100% wood
Stainless-steel sharp blade that ensures precision
Lightweight and compact design
BONUS carrying pouch included
Easy to wash with plain water and soap or dish detergent
Special slip stopper for enhanced protection
Take your camping experience to the next level with the Wealers chopping board and knife duo!