Waterproof Backpack Cover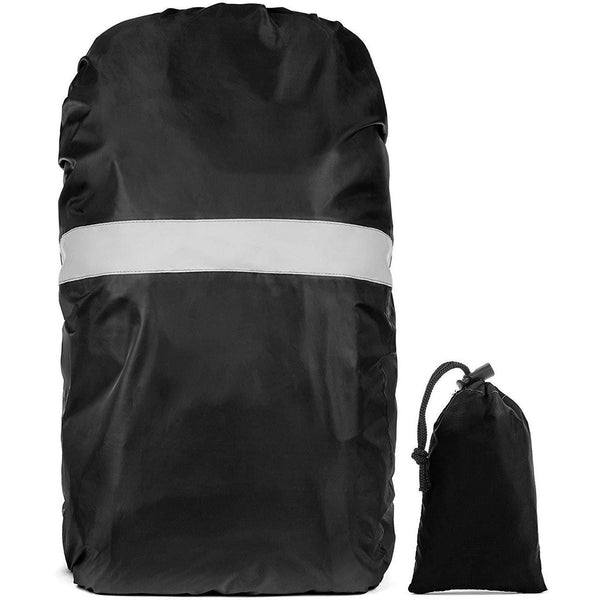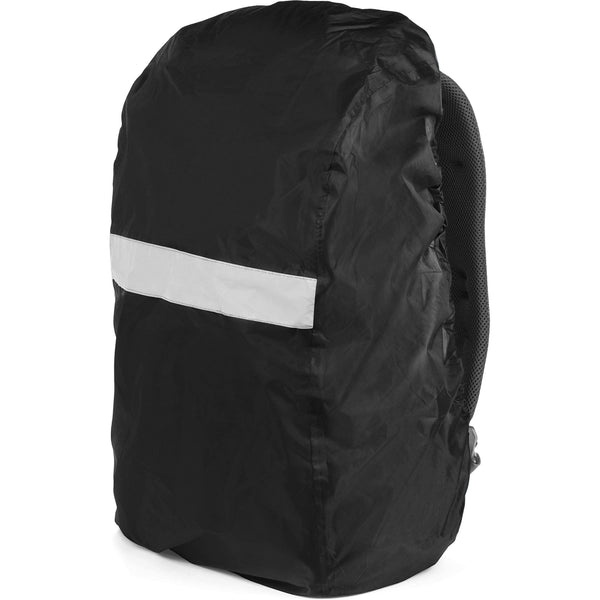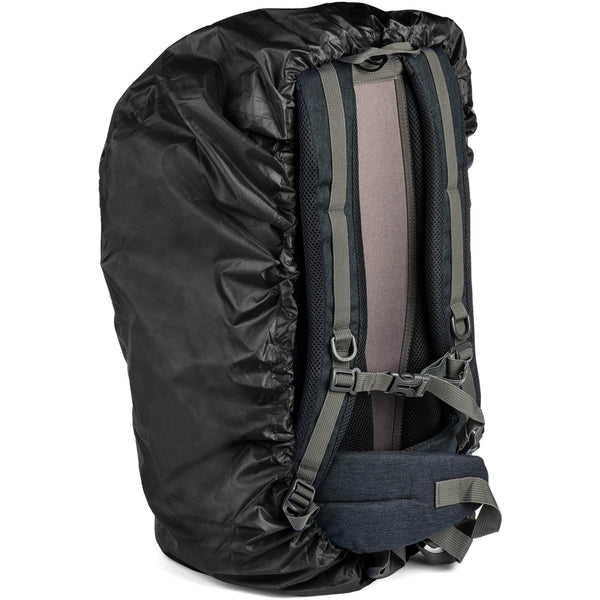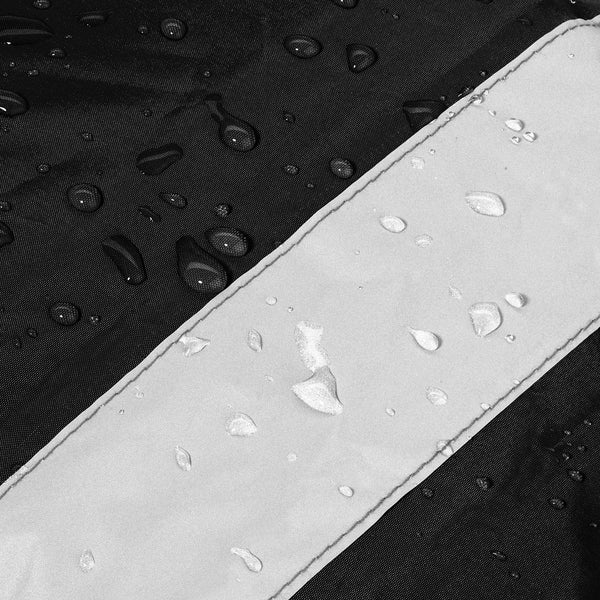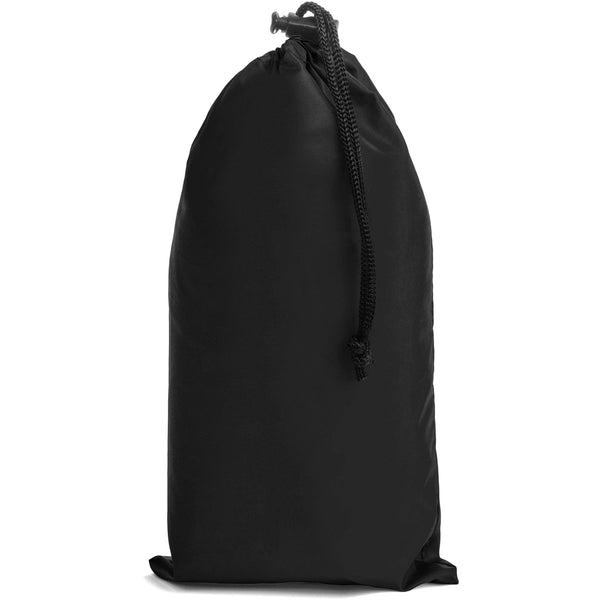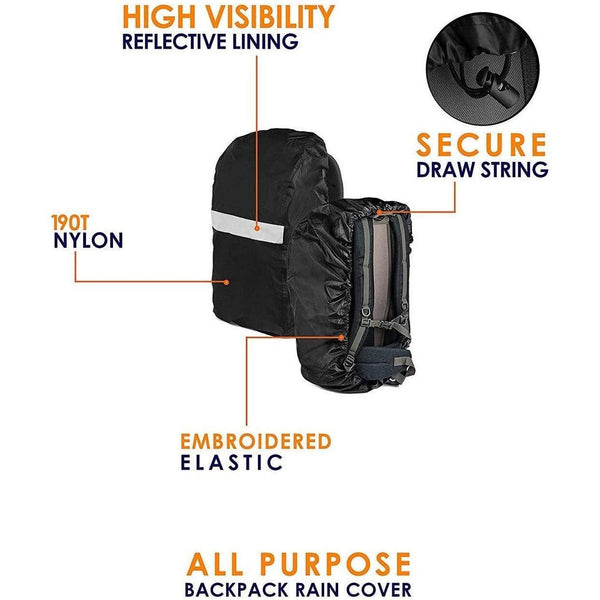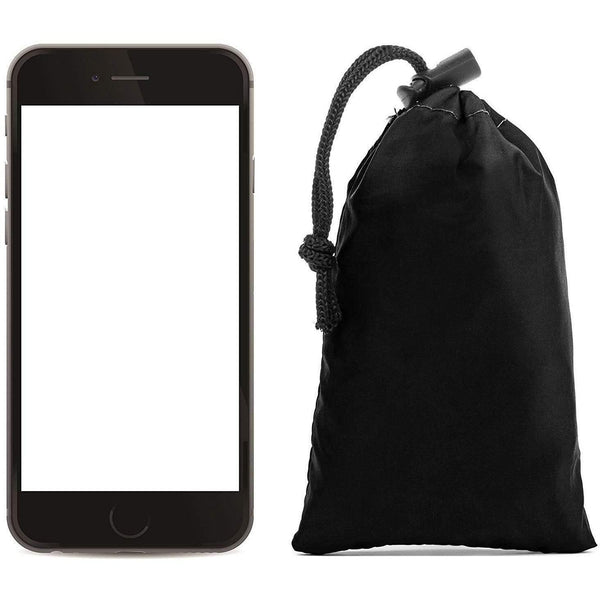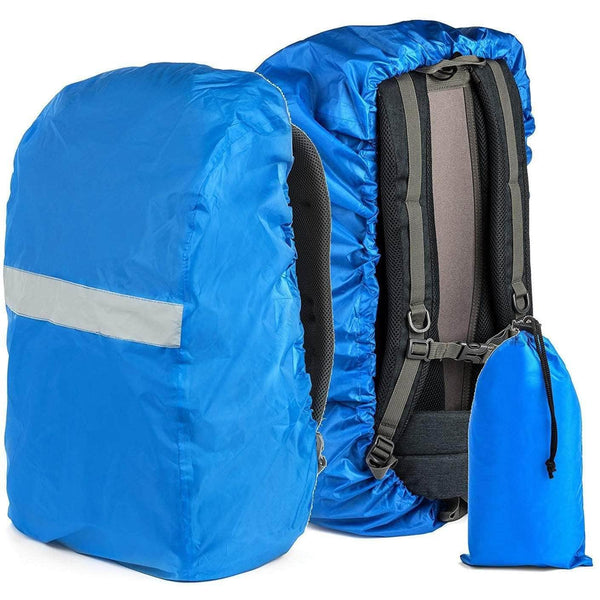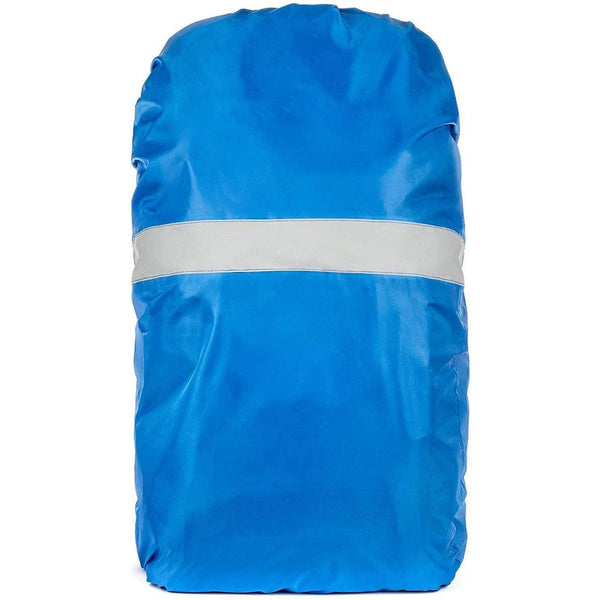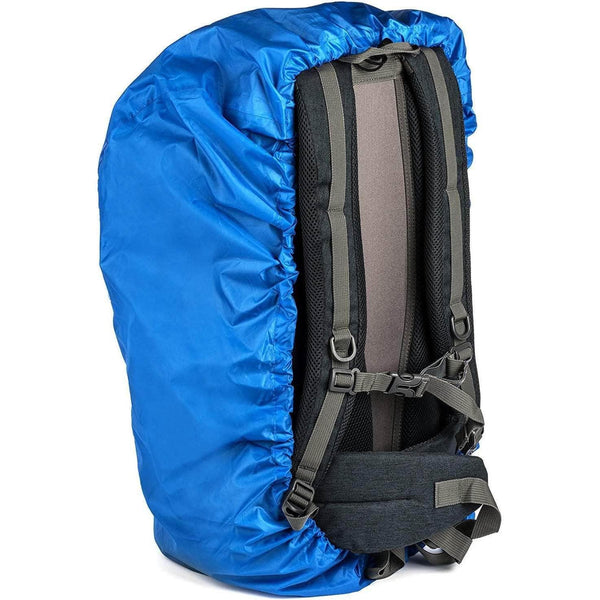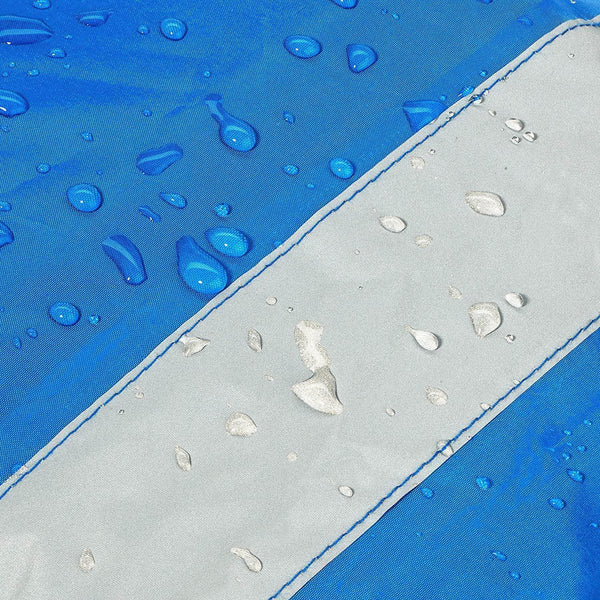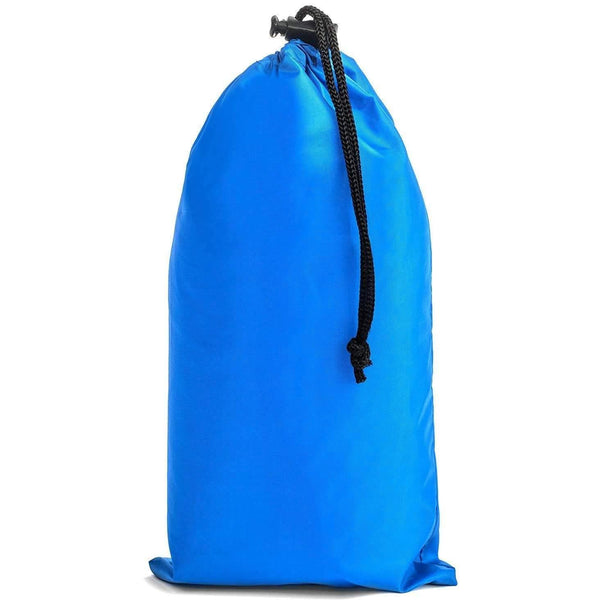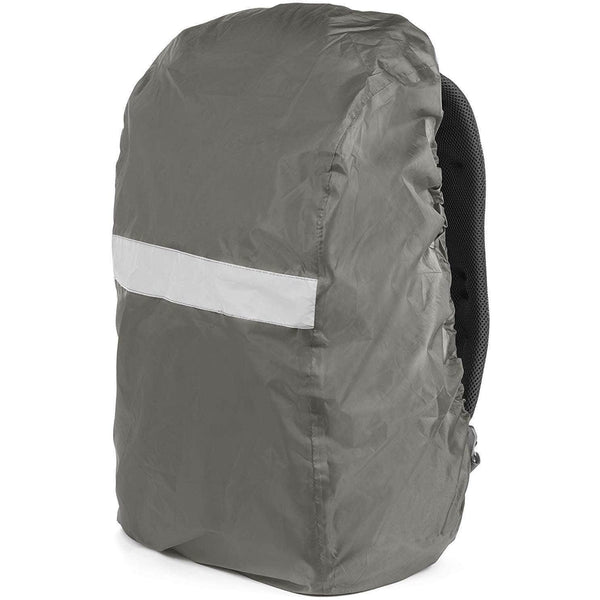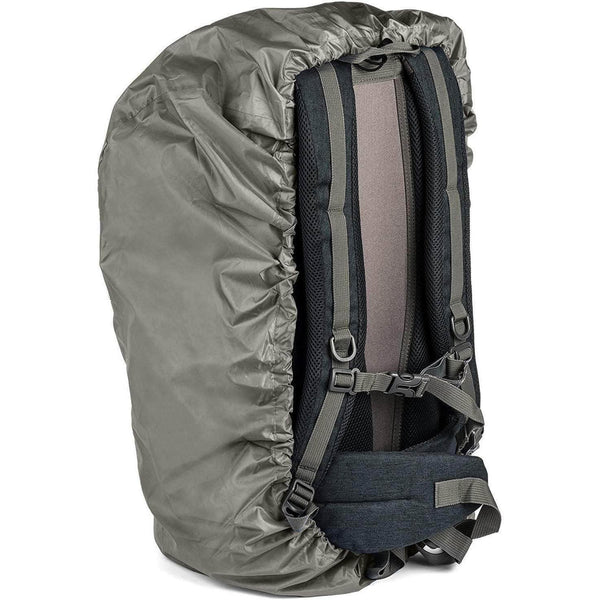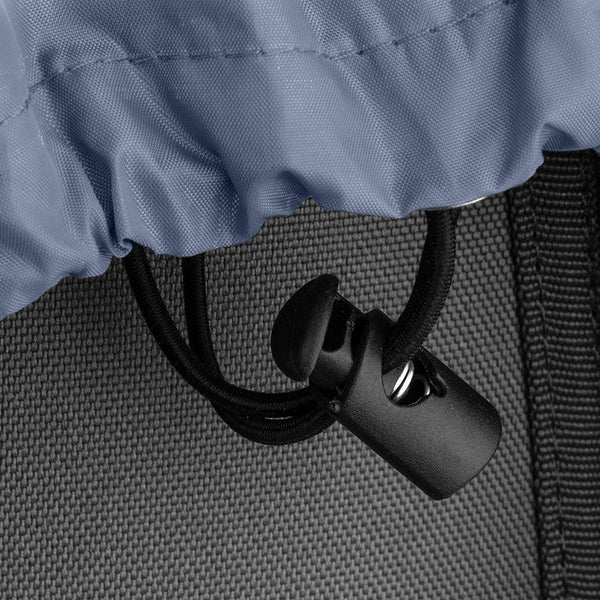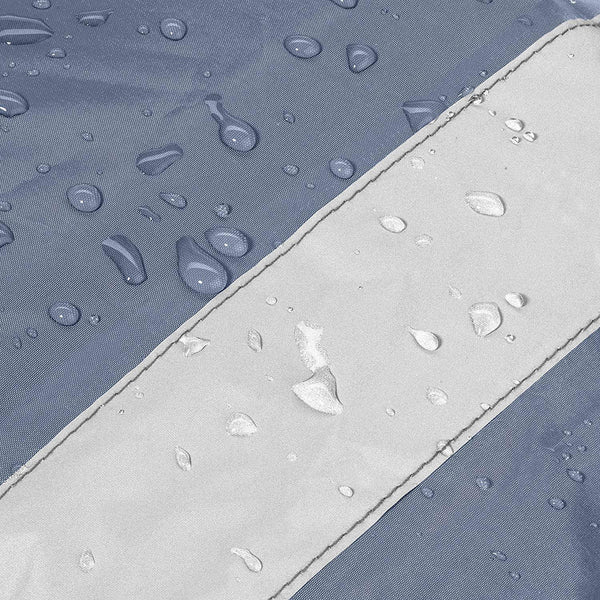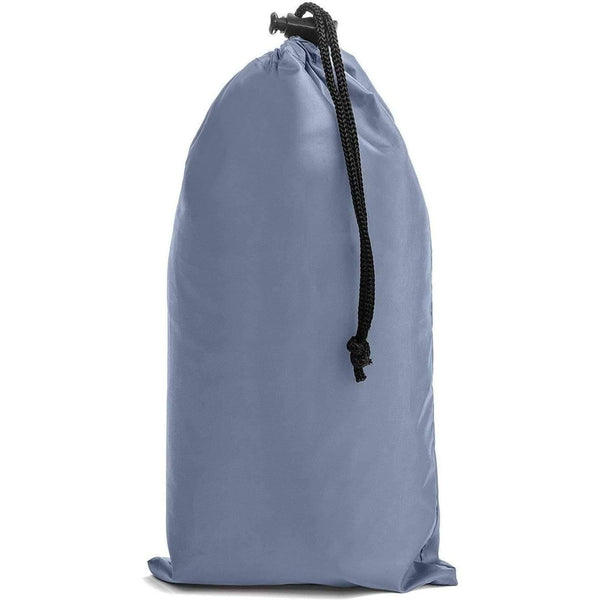 THE PERFECT SOLUTION TO KEEPING YOUR SUPPLIES DRY ON THE GO!
The fully functional all-terrain waterproof backpack cover is the perfect accessory for outdoor lovers and active bodies
on the move. Perfect for your daily commutes, and you will never be unprepared for inclement weather again. Features,
super lightweight, non-bulky material (190T Nylon) and includes a nifty stuff bag for simple and easy storage. Provides supreme coverage and it can be retrofitted to various sized bags. Stay prepared and be ready for the elements because you never know what Mother Nature will throw at you next!

PRODUCT FEATURES:

ALL PURPOSE PROTECTIVE COVERAGE: For use in multiple applications: Cycling, Canoeing, Trailblazing,
Back Country, Daily Commuting, Beach, Concerts, Fishing and Corporate Outings.

DURABLE: Made with tough and long lasting lightweight, 190T nylon and engineered to withstand repetitive,
rugged usage in the great outdoors without ripping or frailly falling apart.

WEATHERPROOF: Perfect for outdoor and outdoor gaming activities, the nylon cover keeps moisture and
the elements out while keeping your bag contents spanking dry.

PORTABLE | COMPACT: Super light and easy to carry, it fits snug into the included travel bag for nifty
transportation, and it storages virtually anywhere, taking up minimal space.

BUDGET FRIENDLY: A cost-effective solution to fully functioning rain gear for your backpack, without
having to sacrifice quality for cost.

FEATURES:
- Weatherproof | Waterproof | All Terrain
- Elastic
- Lightweight:

SPECIFICATIONS:
- Outdoors
- Material | 190T Nylon
Features:
MAXIMUM PROTECTION: Reinforced for exclusive outdoor use, the multipurpose knapsack cover offers an excellent solution for outdoor travel, keeping your goodies dry in inclement weather conditions.
HIGH PERFORMANCE | ALL TERRAIN: A maestro at providing a supreme coverage in rugged, inclement weather. Perfect for hiking, trail blazing camping and daily commuting. It's no holds bars with this convenient and protective bag covering. An absolute must have rain gear product.
ERGONOMIC DESIGN: Optimized for maximum efficiency, and engineered with your comfort in mind, it features quality, lightweight 190T nylon material embroidered with elastic, to accommodate various bag sizes.
DURABLE I WATERPROOF: Designed exclusively to endure the elements, and to keep your bag and its contents protected from the weather. It efficiently provides layered protection, and keeps all your essentials dry and moisture free.
SAFETY PREPAREDNESS: Be ready for pop up storms and freak showers that can show up randomly, and totally ruin your day at the most inopportune time. Equipped with a convenient reflective safety lining, for high visibility.