Disposable Waterproof Rain Ponchos for Adults Teens - Bulk Pack for Women Men Emergency Raincoat Big Groups Theme Parks Camping Outdoors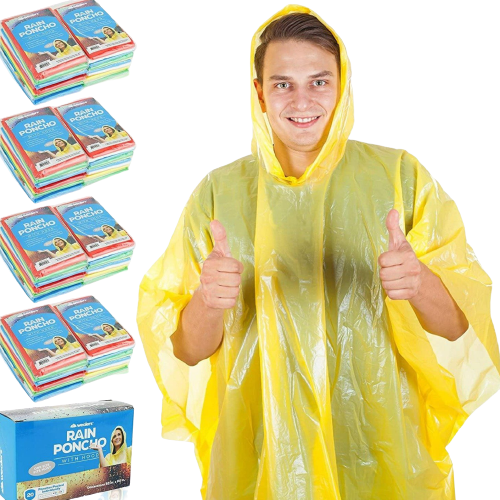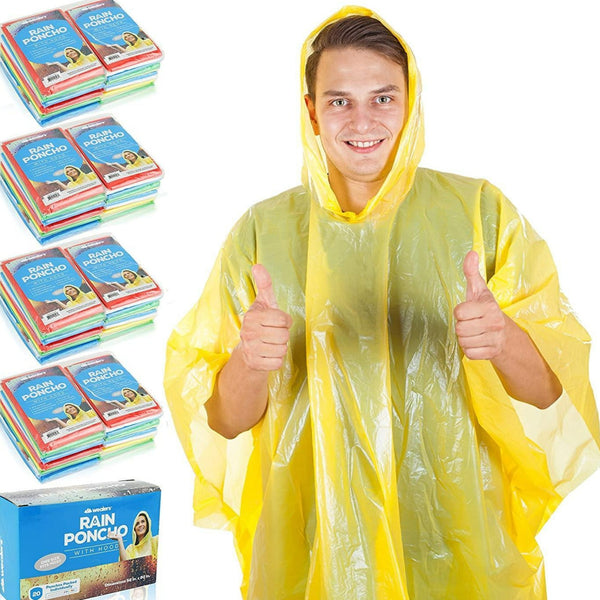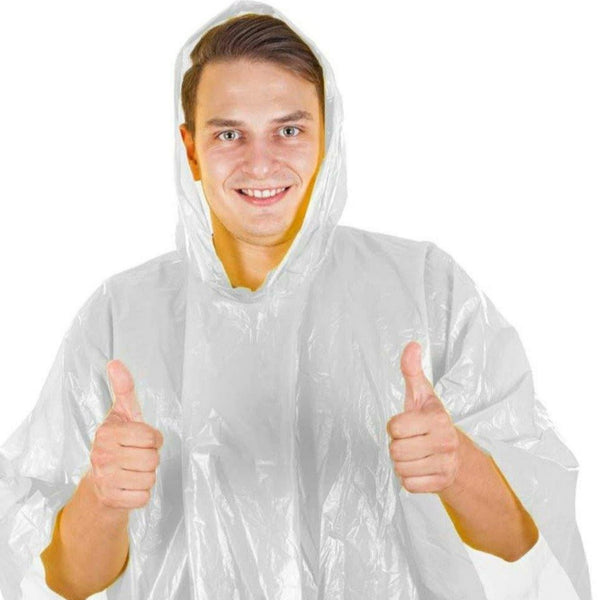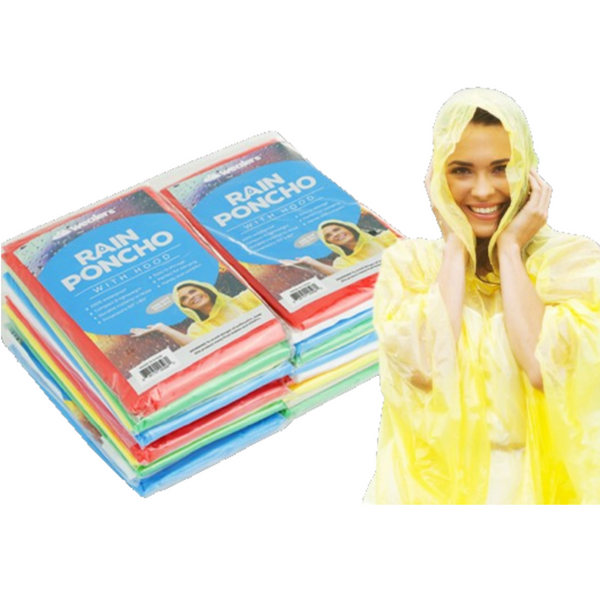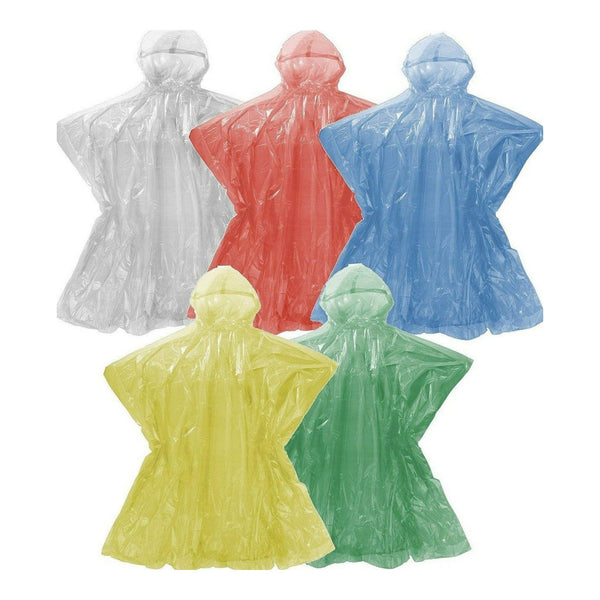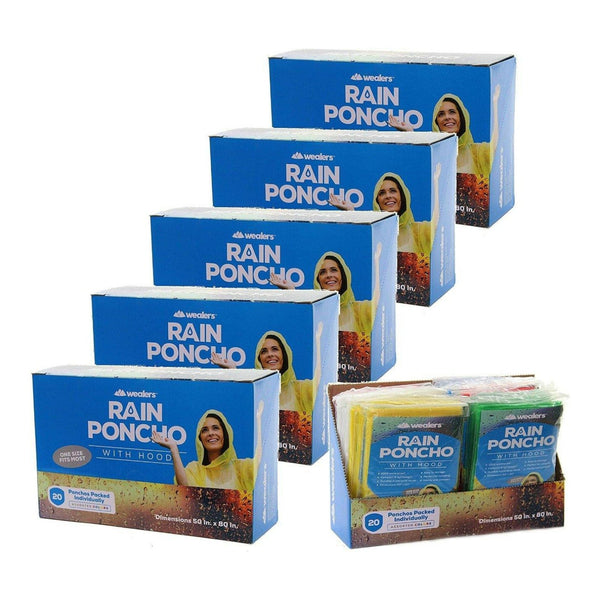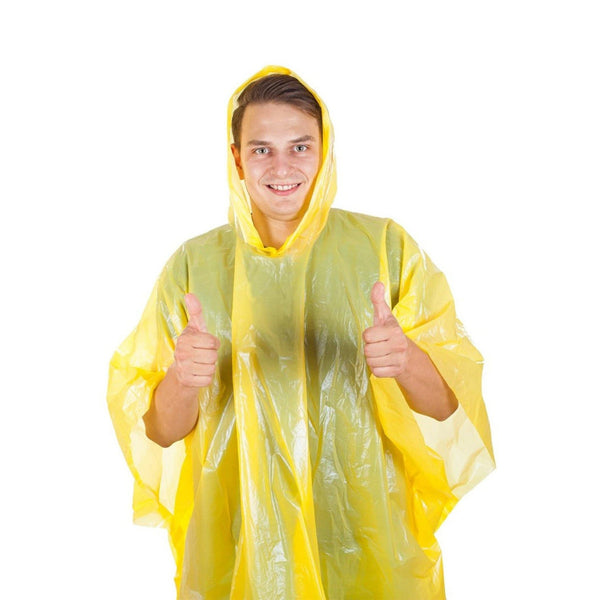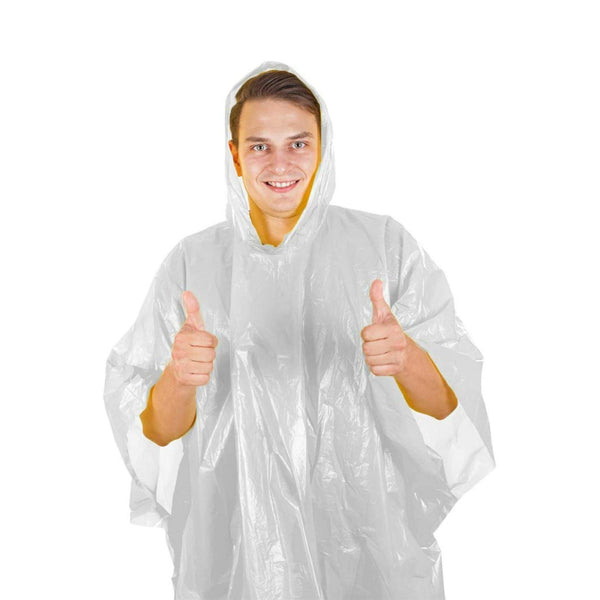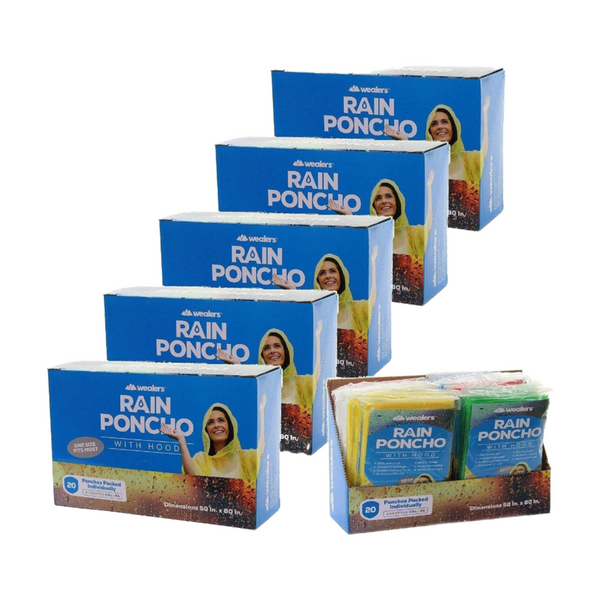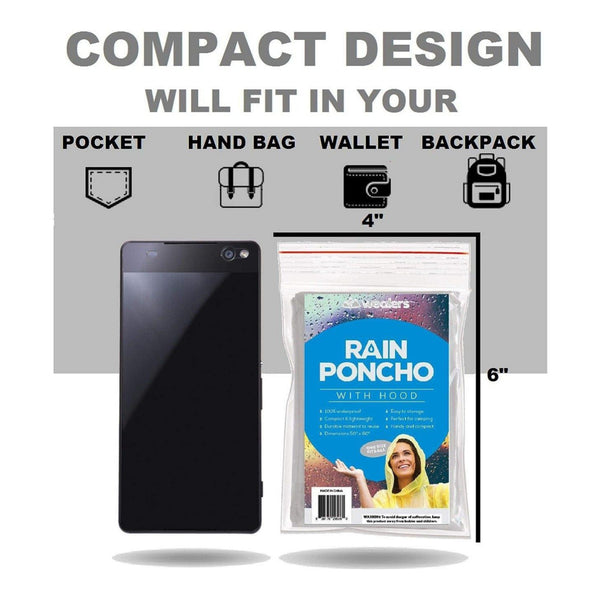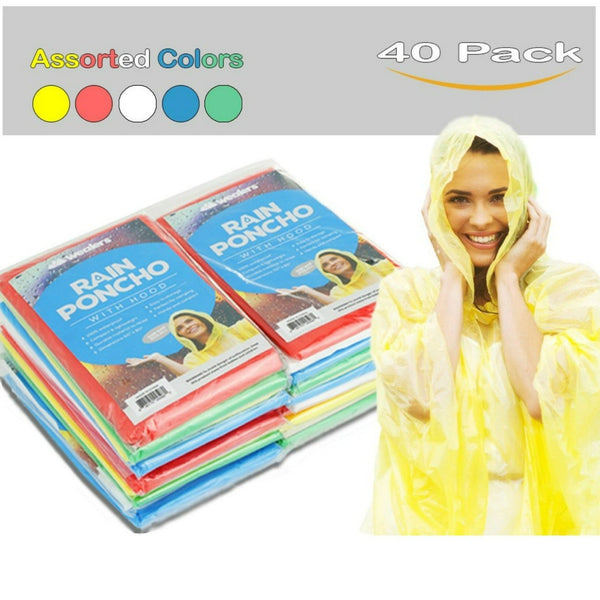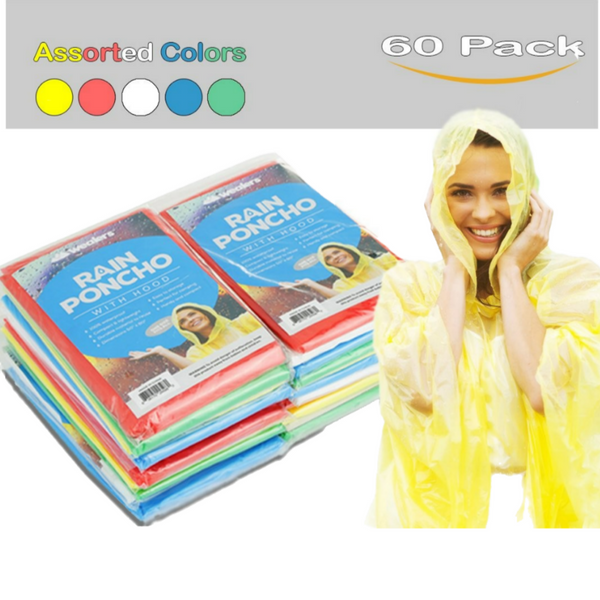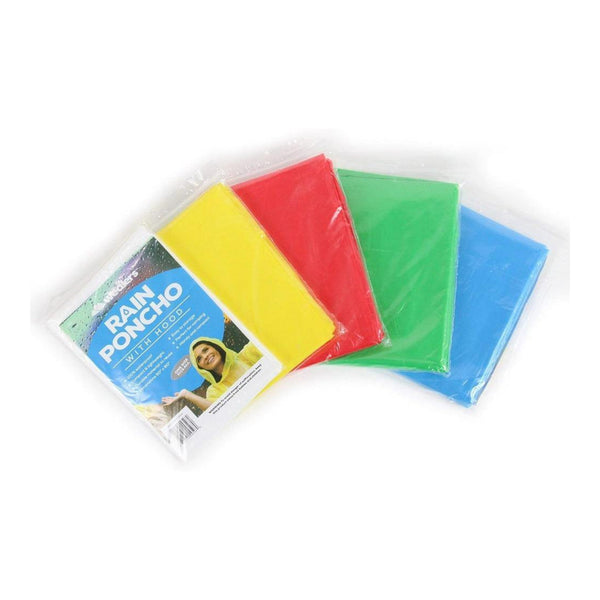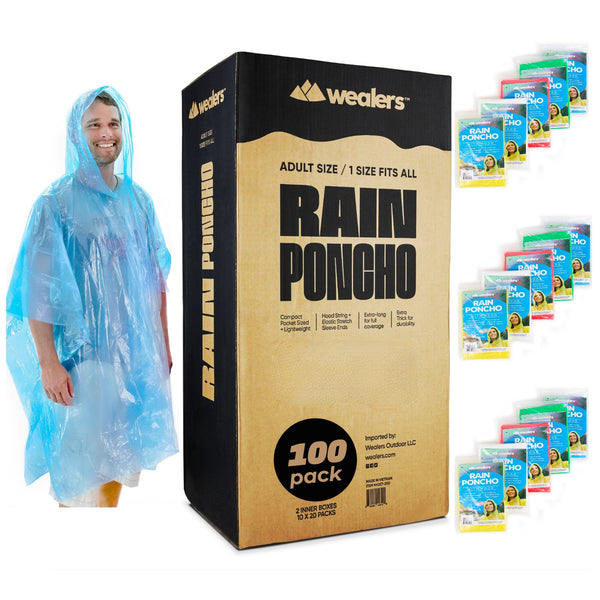 BACKPACK COMPANION: The commuter-friendly variety pack features a set of packs of Ten (10) fully functional ponchos for emergency preparedness on the go. Each one comes in its own individually packaged in a polybag, perfect for all your daily commutes.

MAXIMUM PROTECTION: The poncho offers supreme coverage, keeping you dry and dirt-free when you need it the most. Perfect, for the rainy season, you will never get caught in pop-up showers or freak storms unprepared again!

ERGONOMIC DESIGN: Manufactured for efficiency, the set features a super lightweight and portable design. The pocket-sized ponchos fit virtually anywhere, luggage, backpack, pocket, book bag, purse, or in your handbag.

MULTIPURPOSE | ALL TERRAIN: The perfect companion for a host of outdoor activities: Camping, corporate events, live sports, concerts, cycling, race track, hiking, mountaineering, and more. An absolute must-have travel accessory, for daily commuting.

WEATHER RETARDANT | WATERPROOF: The poncho is made with durable, quality PE plastic materials, that are made to endure rugged weather conditions, and keep you dry and secured from the elements.
The Ultimate Rain Gear To Never Let The Rain Spoil Your Fun Again!

Has a sudden downpour ever caught you by surprise during your favorite outdoor activity spoiling all your fun because you had to look for cover to avoid getting drenched?

Are you tired of toting around a bulky umbrella that does not effectively protect you from pop-up showers and freak storms during the rainy season?

Well, while we never know when Mother Nature will strike, we have the ideal solution for you to be prepared when she does!

Introducing The Rain Ponchos Packs For Adults By Wealers!

With 2 high-value packs of 5 or 10 rain ponchos for you to choose from, each pack boasts a large variety of different colored ponchos individually packed in a 4 x 6 poly bag that fits virtually anywhere!

As opposed to an umbrella, our rain poncho is lightweight (45g) and designed to be traveler and commuter-friendly as it takes up minimal bag space. Easily store one in your luggage, purse, backpack, or pocket, and be prepared for sudden showers.

Extra-long and one-size-fits-all, our emergency ponchos not only keep you and your clothes dry but also your backpacks, totes, and bags, making them perfect for camping, cycling, tailgating, and more!

Perfect for amusement/theme parks and all your Disney World endeavors as you can also wear them on water rides and avoid getting soaked through.

5+1 More Reasons Why Our Rain Poncho Is A Must Have:


Better than an umbrella it keeps your hands free
Made of high-quality PE plastic materials to endure rugged weather conditions
100% Waterproof to keep you dry
Eco-friendly PE is fully recyclable
0.025mm thick, breathable and airy for your comfort
Great gift idea for nature lovers and outdoor enthusiasts

Click Add To Cart Now & Never Be Caught Unprepared In The Rain Again!