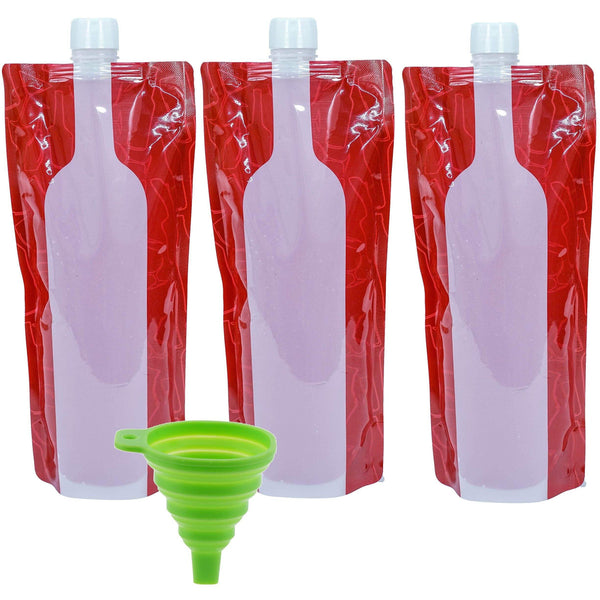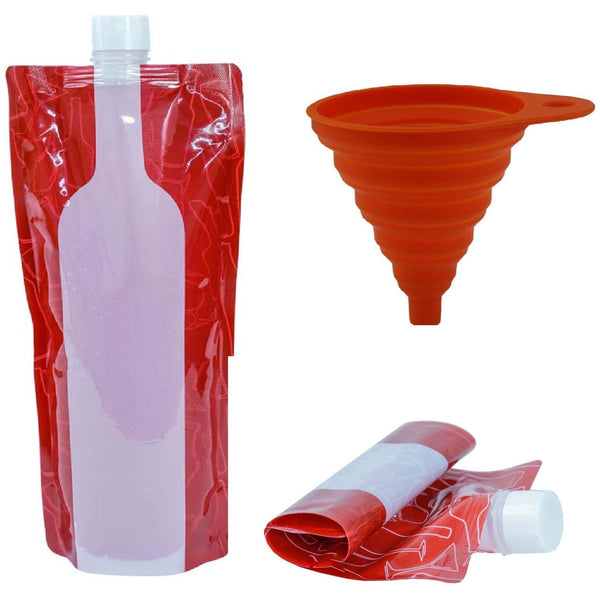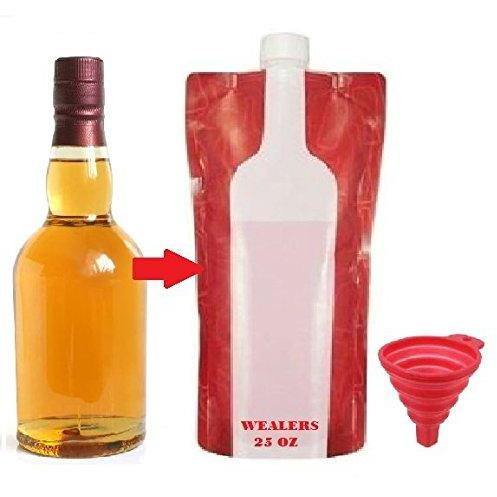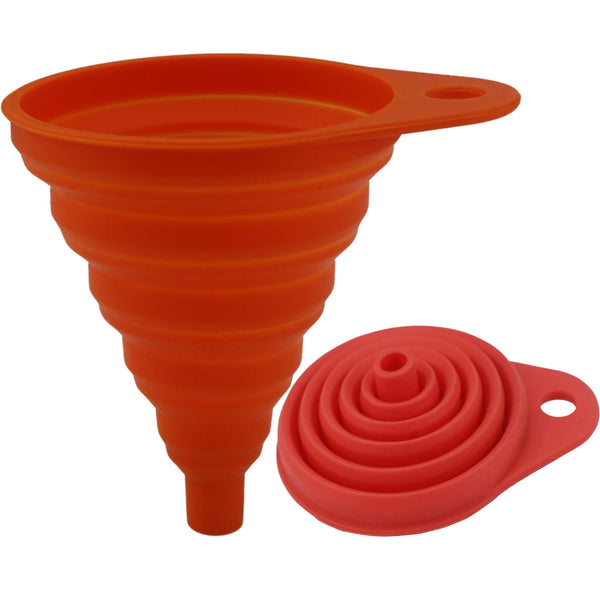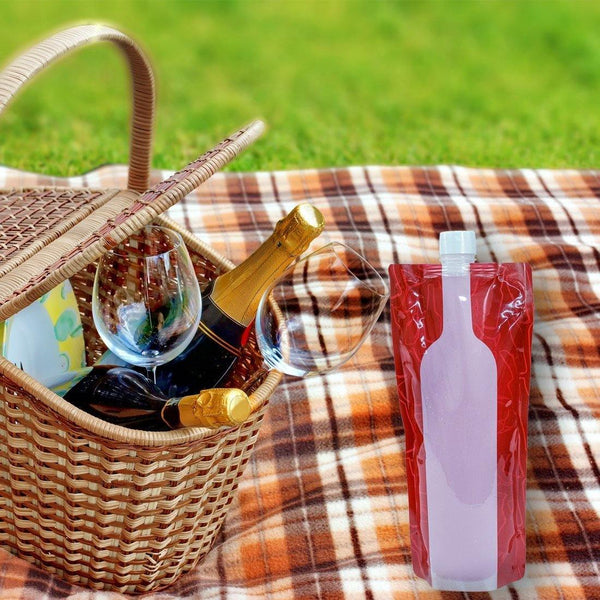 HOLDS A FULL BOTTLE - Fits a full 25oz - 750ml bottle with room to spare. Beautiful design
WINE BAG KIT INCLUDES: Three (3) 750 ml and (1) silicone collapsible funnel. Each one holds a full 750 ml bottle of wine, the perfect wine storage solution. No more worrying about bottles breaking and makes a perfect christmas gift for wine enthusiasts.
CARRY IT - FOLD IT - STORE IT: The lightweight, compact & collapsible wine bottle is portable and easy to stuff in backpack, bag, or purse allowing you to have a drink at the beach, camping, hiking, skiing, concerts, RVs, boats, barbecues, tailgating
HIGH QUALITY: Material is puncture resistant with a leak proof screw cap. Reusable BPA free material will not affect the taste of your wine! Easily washable with soap and water - use them over and over again!
FOR ALL YOUR DRINKS: Foldable Wine Bottle that Holds a Full Bottle of Wine, 750ml of any beverage, Whisky, Beer, Cocktails, any Soda, and more
Details: Each flask is made of a durable BPA free food grade material. They are puncture resistant, leak proof, and stand on their own when filled. The Wealers bags easily fit in your checked baggage, so you can take your red wine/white wine with you no matter where you travel to. The wine bags can easily be flattened and stored when not in use. Each one can hold a full 750 ml bottle of wine and can be filled simply by using the included collapsible silicone funnel. Your favorite drink will be safely contained inside the pouch with our leak proof screw cap.