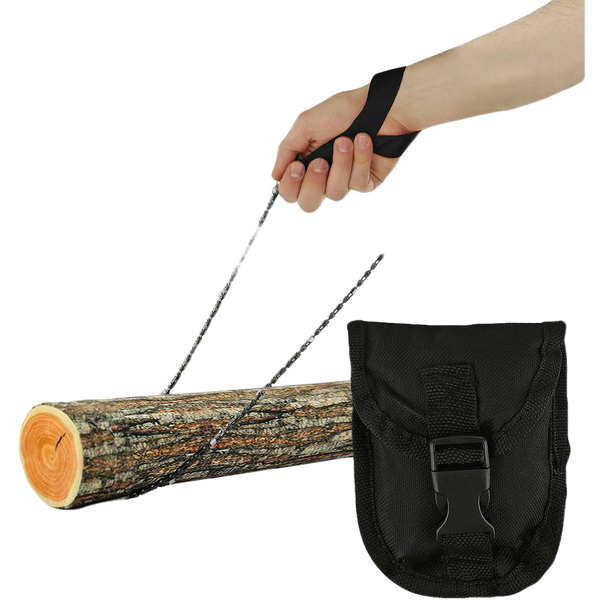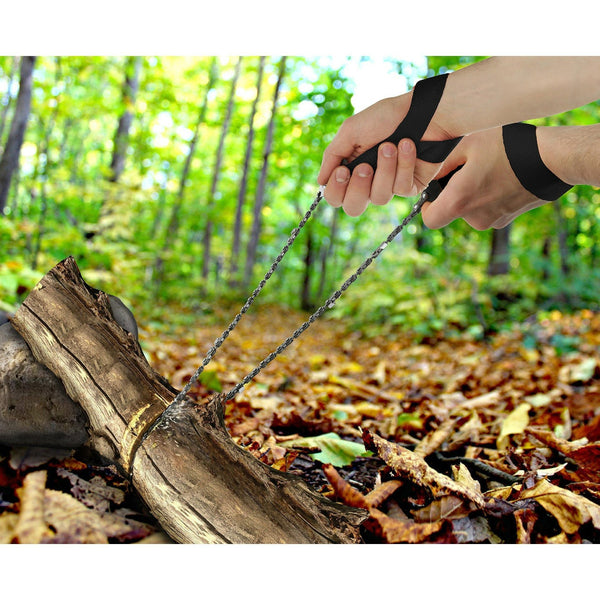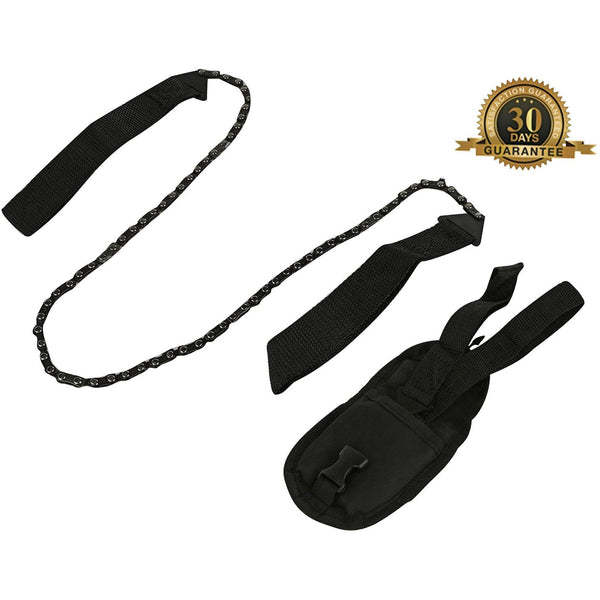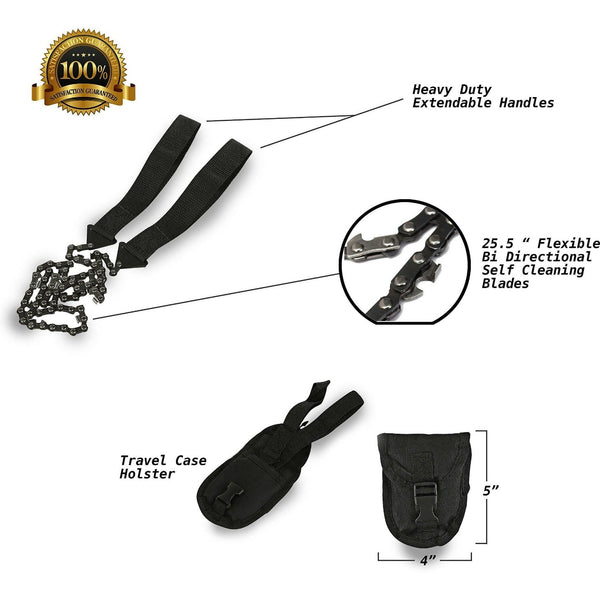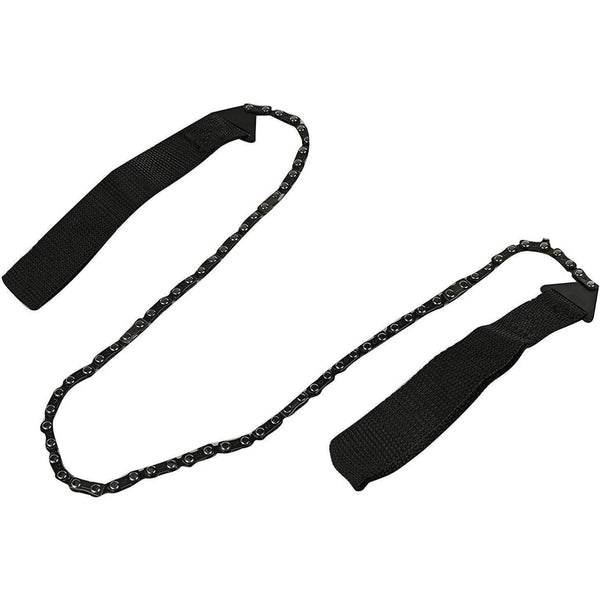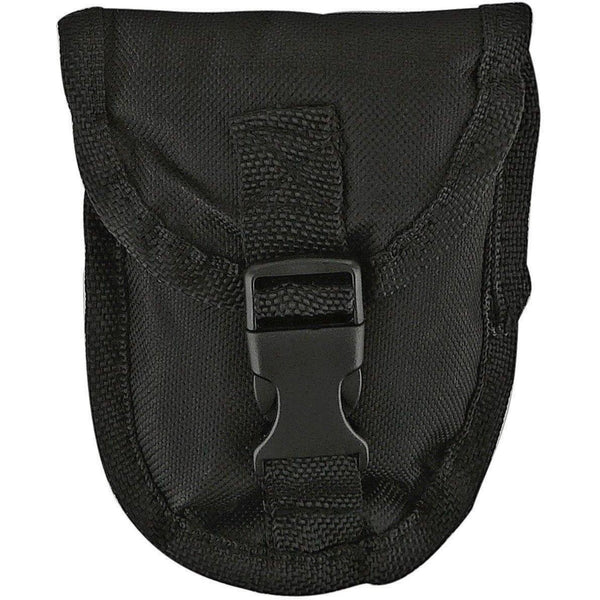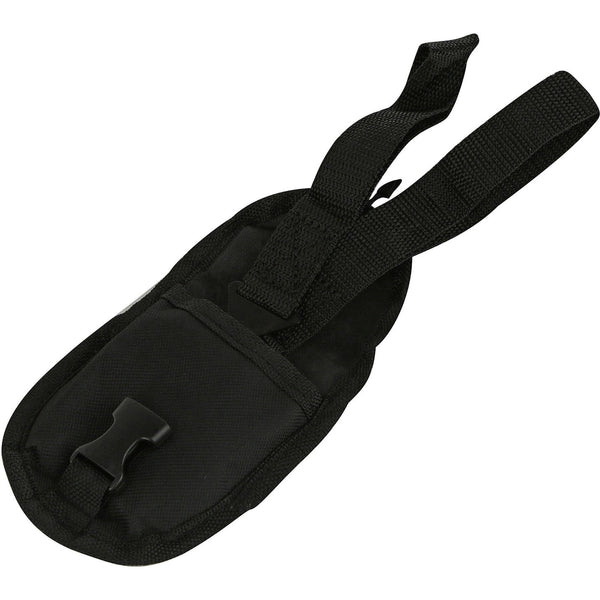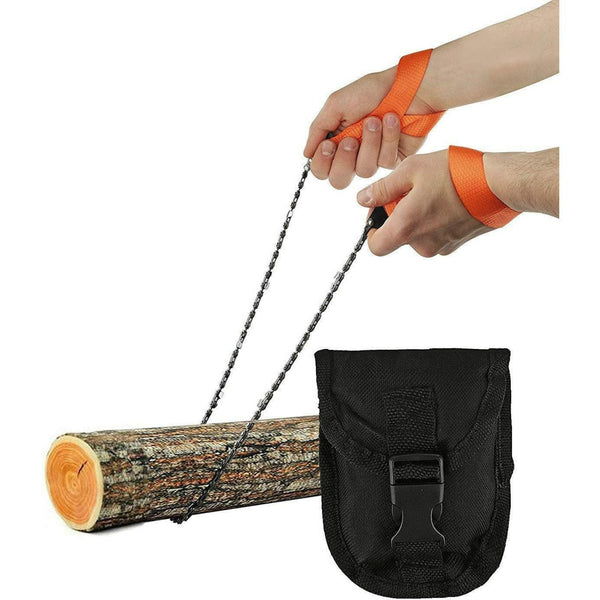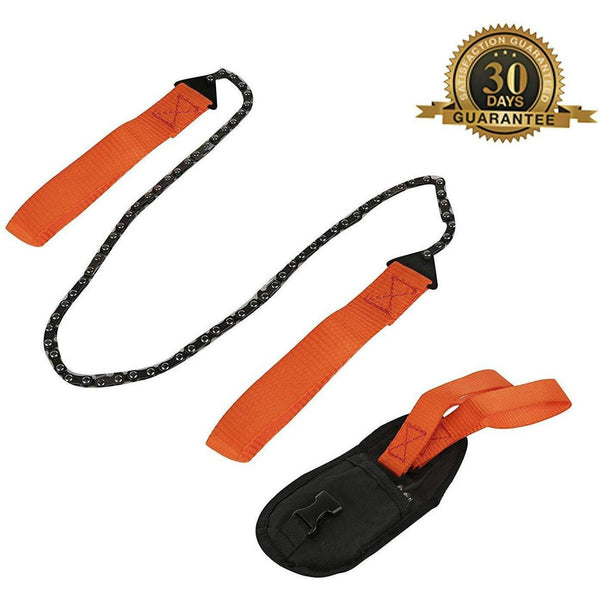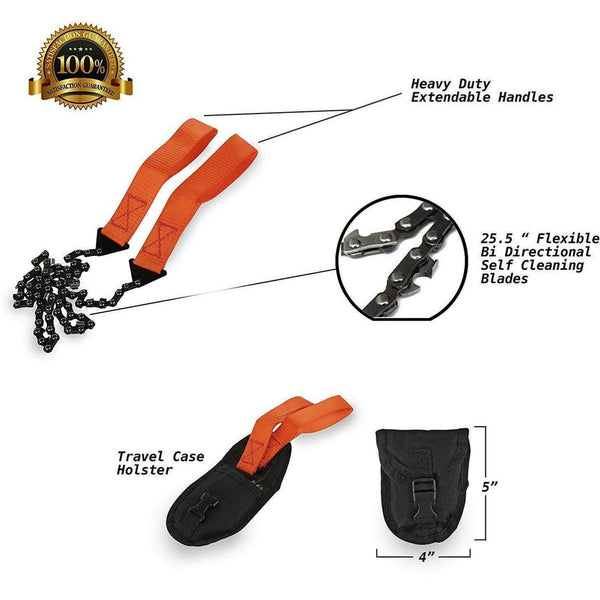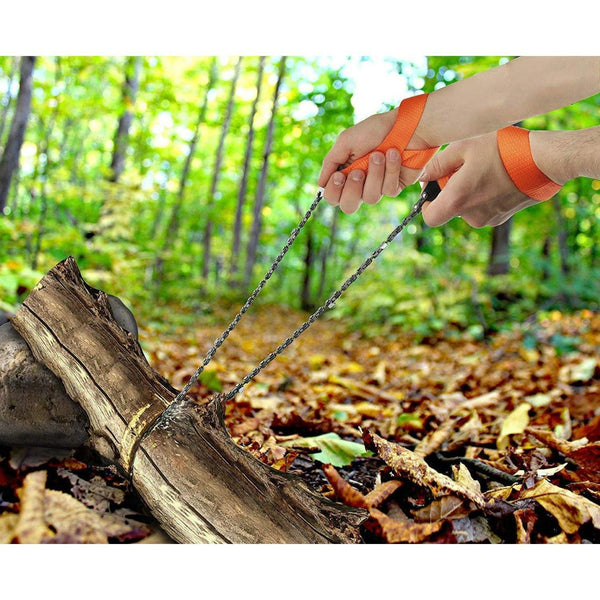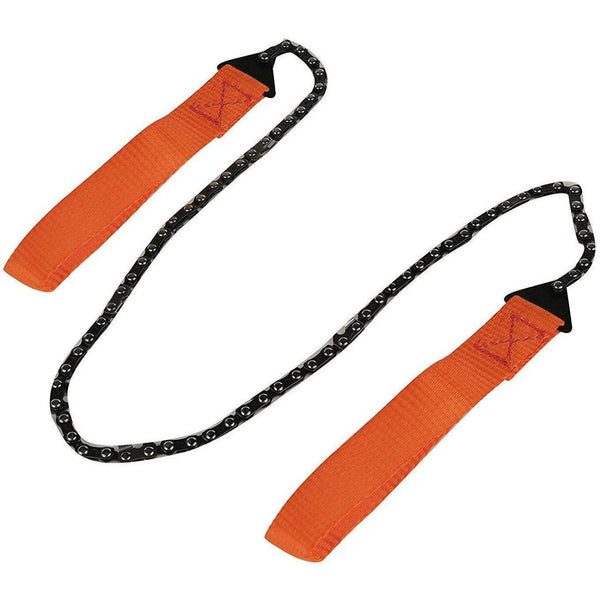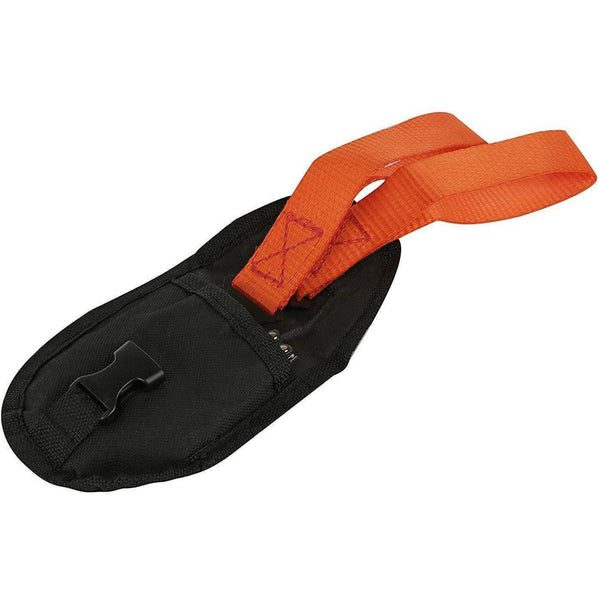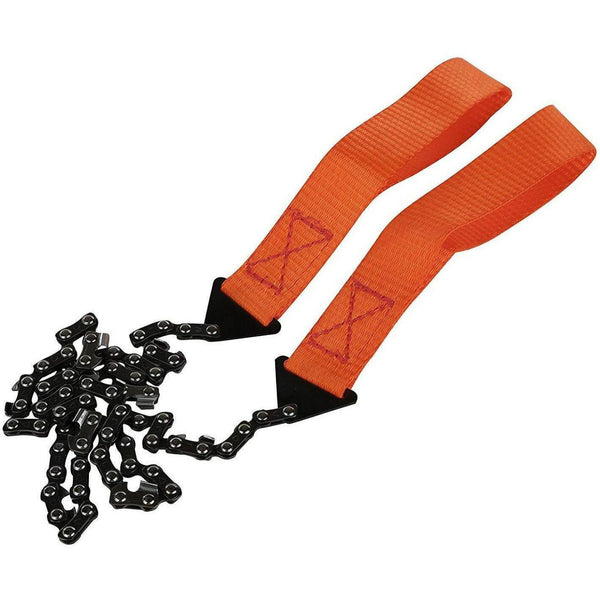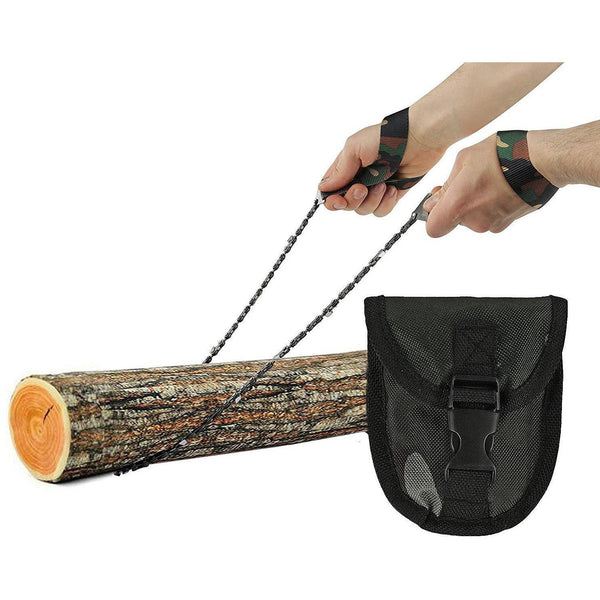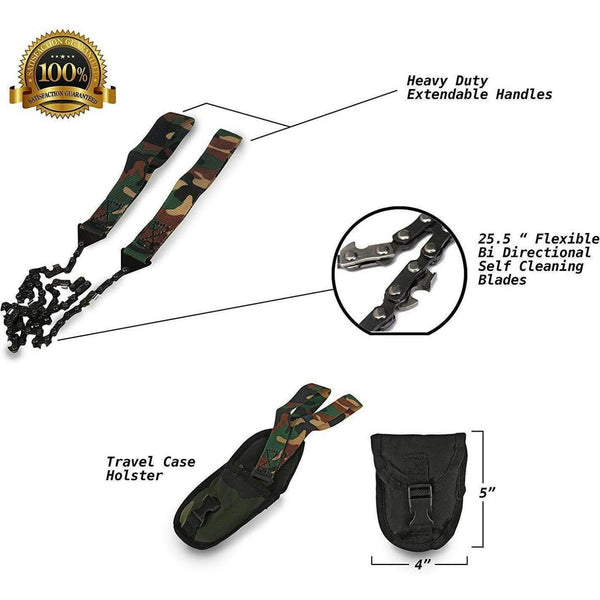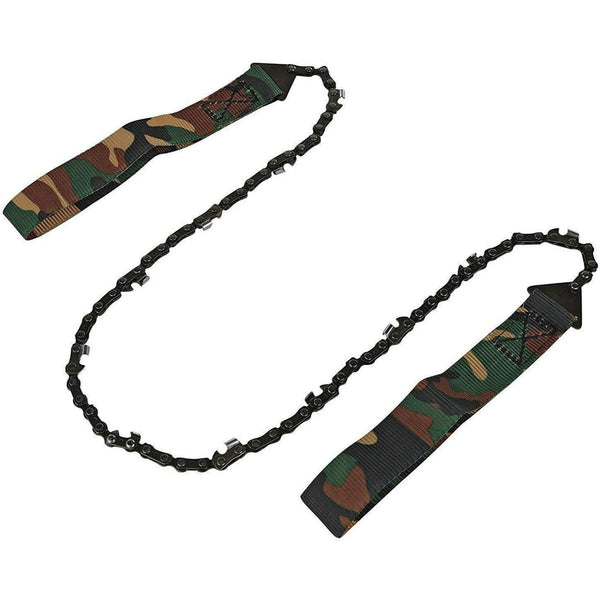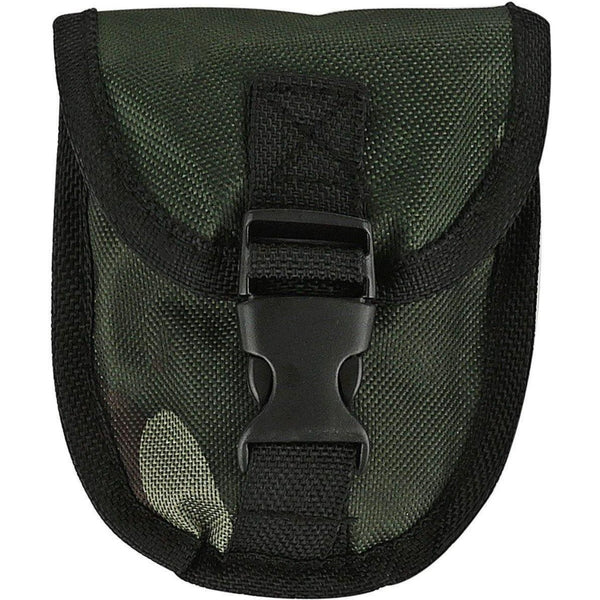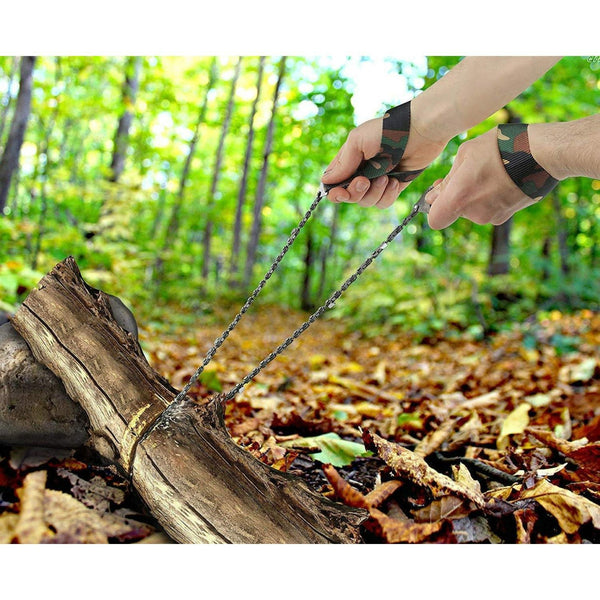 RAZOR SHARP SELF CLEANING TEETH: Bi-directional teeth saw through wood limbs 3 inches in seconds! Engineered with the consumer in mind, it is designed for maximum performance. Unlike other market brands, there is minimal binding, which decreases your overall workload. This is a must have tool for your survival or emergency kit.
PORTABLE | VERSITILE: An innovative folding design, ultra-lightweight and easily transportable, the hand saw folds and fits neatly into the holster case measures only 5" long by 4" wide. A key feature with the saws efficiency, is the pull and tug motion versus push and shove, like its native cousin. There is overall less exertion with the pocket saw, and it saves you energy.
ALL TERRAIN: Specially coated for rust resistance, the saw performs at optimum levels no matter the territory. It can be used in backyards for cutting and grooming trees, or for breaking down cumbersome branches into more manageable pieces. Similarly, campers may use it for clearing grounds or gathering fire wood.
COMPACT - ECOFRIENDLY: The chainsaw is extendable and can be expanded with more rope to access harder to reach or distant, taller branches.
Far more efficient than traditional handsaws, no fuel is necessary. Operates manually and there are no harmful chemical emissions which pollute breathing air.
QUALITY | BUDGET FRINDLY: The tool is exactly as advertised. Durable, high quality and efficient with maximum production at a relatively low price! Made with high end heat treated steel alloy, and it is corrosion and rust resistant. The device is packed with the benefits of costly, bulkier market brands; however, it is a much more cost efficient

 solution.
The perfect survival Tool for all Outdoor extraordinaire!
The pocket saw is super useful gadget if you're a hiker, survivalist, outdoors enthusiast,
hunter or anyone who spends time in isolated or deserted locations. Made with super
flexible blades and includes a durable 5" by 4" pouch for carrying and storage, and a
belt clip so you can easily take it along with you on your outdoor exhibitions.
Efficient:
Razor sharp self-cleaning teeth can easily cut through a fallen branch 4 inches and
better. Provides faster cutting speed than other brands on the market and it costs very little funds.
The perfect do it yourself tool (DIY) and saw is conveniently easy to maintain and keep clean
Multipurpose:
The super lightweight cutting tool can be sued for an array of outdoor activities. Used by mountain
bikers to clear fallen braches and debris which are unsafe for unsuspecting cyclists. Campers can
equally use the pocket chainsaw to gather camp fire wood and to prep camping grounds. Emergency
crew workers in rescue and search situations can use the portable saw to easily cut through 3"
diameter wood limbs in seconds.
Heavy Duty: Ironically small and lightweight, the saw can be used for your toughest jobs
Engineered with High end heat treated steel alloy and it is corrosion and rust resistant.
Features:
- Flexible 25.5" blade
- Bi-directional chain
- Chain can be sharpened with a conventional round 1/8′′ chainsaw sharpener
- Travel case
- Expandable
- Durable
- Teeth are self-cleaning
- Saw weight: 5 Oz.
Includes:
- 1 Pocket Chain Saw
- 1 Holster Carry Case
- Saw weight: 5 Oz.