Self Inflating Sleeping Pad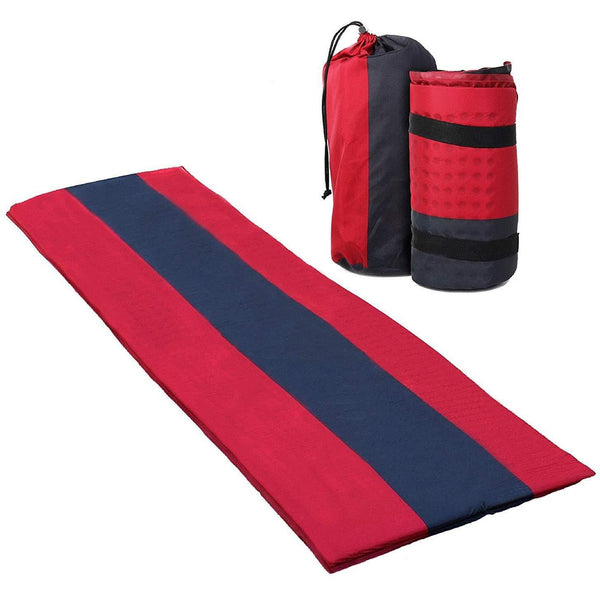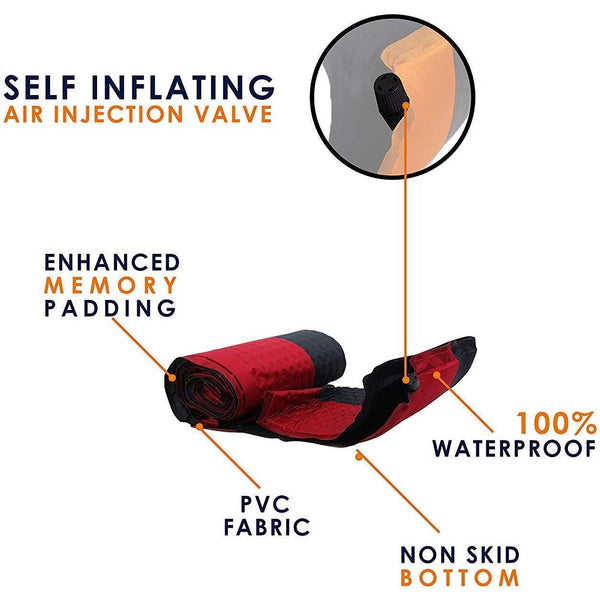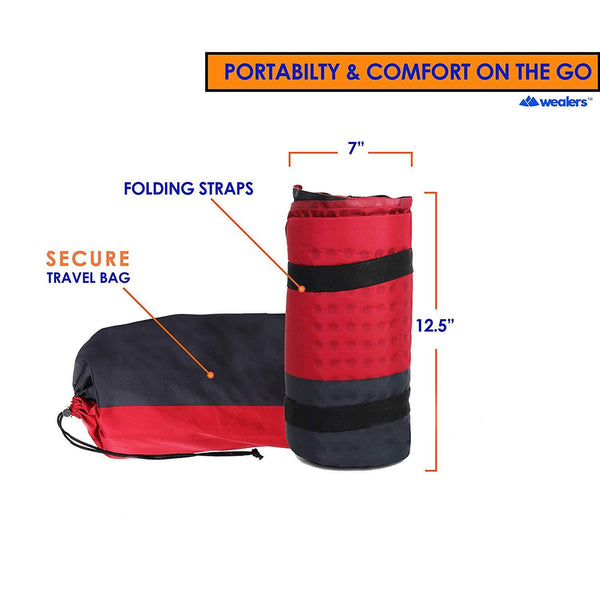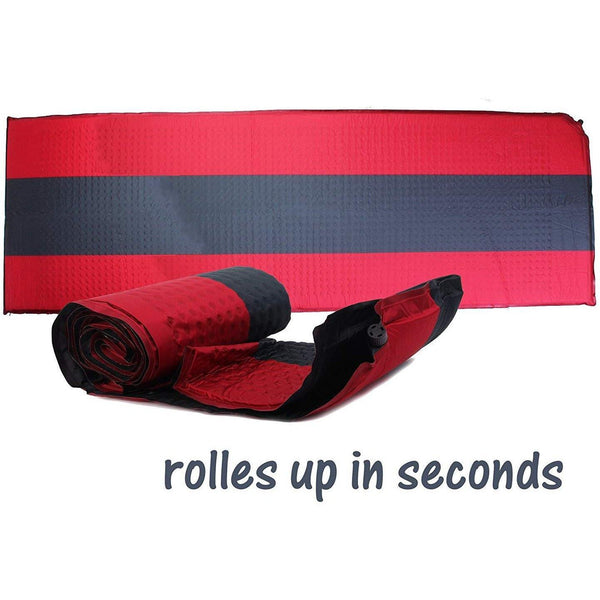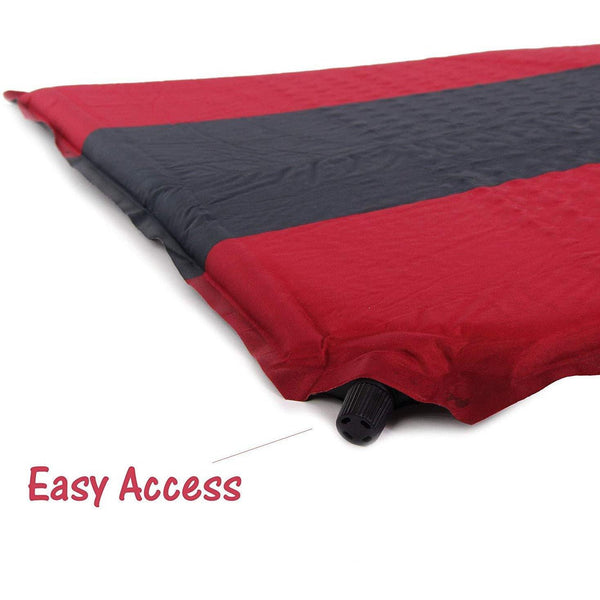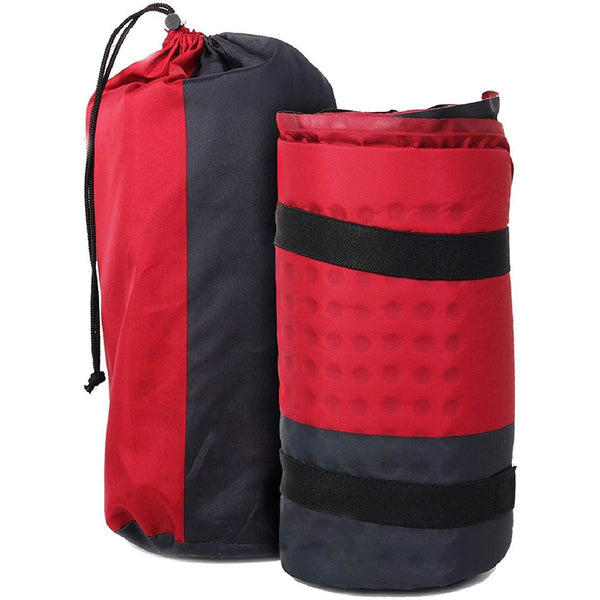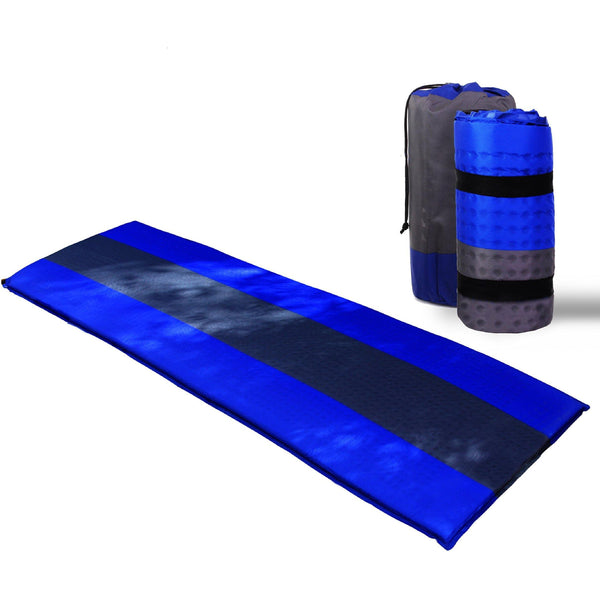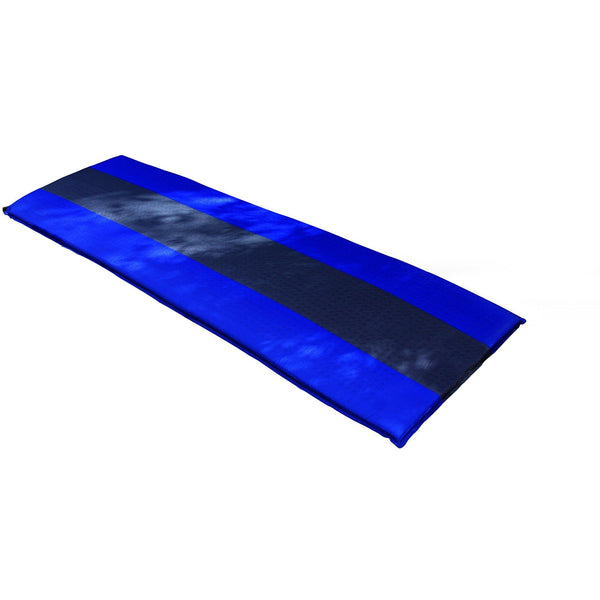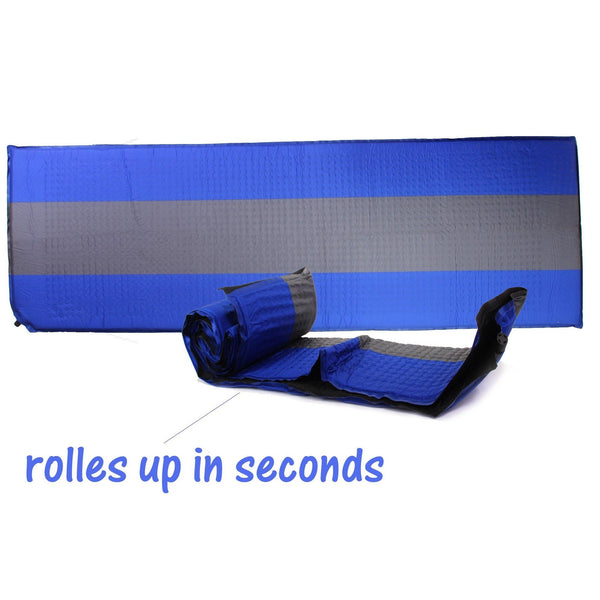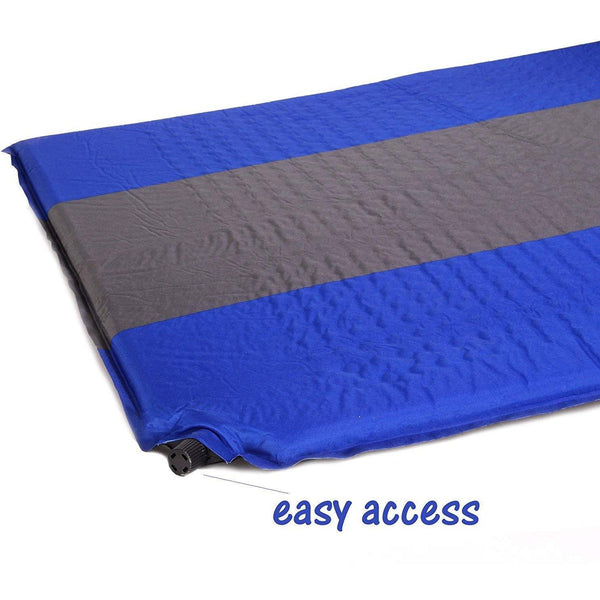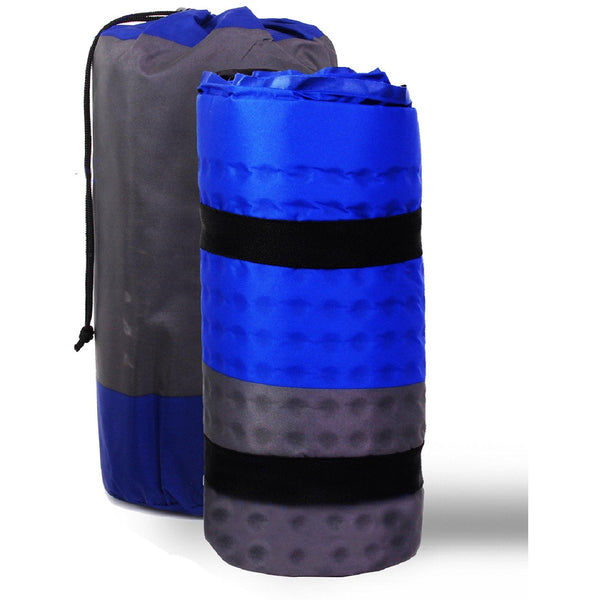 MAXIMUM COMFORT: The perfect choice for backcountry travelers and outdoor extraordinaire. Cushioned, resilience sponge support with advanced insulated materials, effectively distribute pressure for a comfy night's sleep.
ERGONOMIC DESIGN: Uniquely designed for effective performance and functionality in the great outdoors. Super lightweight and easy to inflate, the mat is the perfect alternative for getting a better nights to rest away from home.
ALL TERRAIN: Made with tough PVC coated fabric with a non-slip bottom perfect for inclement weather conditions and it supports multiple turfs. Perfect for all your outdoor excursions - hiking, camping, mountaineering or a day at the beach.
SELF INFLATING TECH | ECO-FRIENDLY: To operate, simply open the valve lid, and allow the mat to inflate itself automatically. Inflation takes less than 2 minutes. Product is made with recyclable PVC materials.
100% WATERPROOF | LEAKPROOF: Effectively repels water, and seals in air providing optimum comfort and a relaxation you've been waiting for. Water retardant, and provides optimum functionality and comfort in all weather conditions.
Details: 100% WATERPROOF SELF INFLATING SLEEPING PAD!

The portable sleeping pad solar shower bag is an absolute must-have for all your outdoor adventures and excursions.
Perfect for treating yourself to a relaxing day at the beach, camping out or trailblazing. The Self-Inflating Sleeping
Bag folds down, so after use, it can be rolled up and packed into the included travel bag, for sleek and easy storage.

PRODUCT FEATURES:

COMFORTABLE: The air pad provides essential warmth and comfort on those long camping or hiking trips.

ULTRA LIGHTWEIGHT: An excellent addition to your camping equipment, and it is conveniently lighter than
the native sleeping bag, and super easy to transport.

COMMUTER FRIENDLY | PORTABLE: The sleeping bag folds down for sleek storage and fits virtually anywhere; trunk, luggage, cubby or attach it to your backpack. Super easy to set up and maintain.

ECO-FRIENDLY | GREEN: Our product is made with environmentally friendly premium PVC coated fabric
material and fully recyclable.

CONVENIENT | ALL PURPOSE: Our sleeping pad provides the perfect solution to rest and relaxation (R and R)
in the great outdoors. Great for aquatic events, camping, picnics, park, fishing, beach and mountaineering.

GIFT IDEA | PRESENT: Makes a great present for that special someone who embraces nature, and enjoys the
surreal life off the grid and exploring the great outdoors.

SPECIFICTIONS:
- Weight: 1.95 lbs
- Material: PVC coated fabric
- Recreational Vehicle (RV) | Picnics | Outdoor Events | Beach | Hiking | Camping

INCLUDES:
- 1 Inflatable Sleeping Pad
- 1 Stuff Sack