Self Plant Watering Stakes (Set of 8 Stakes)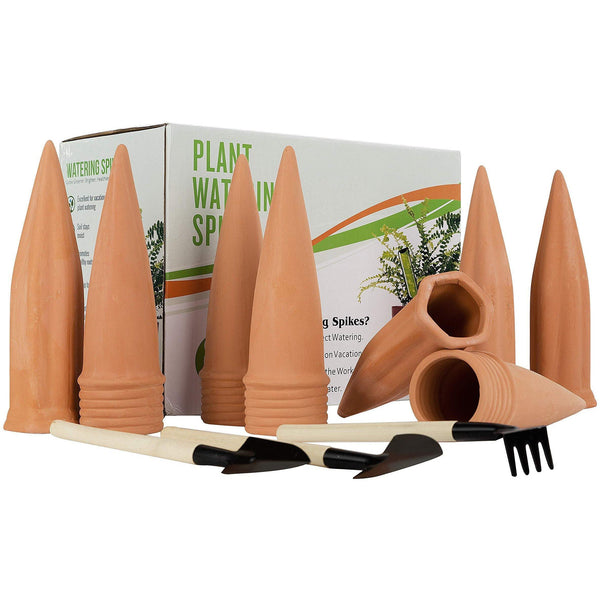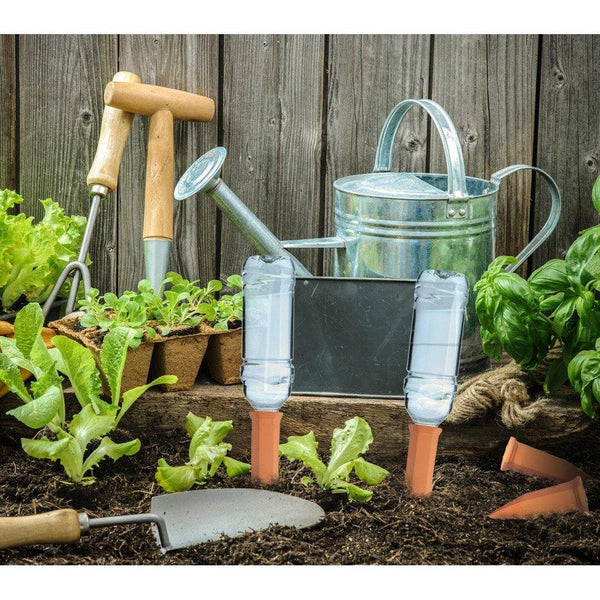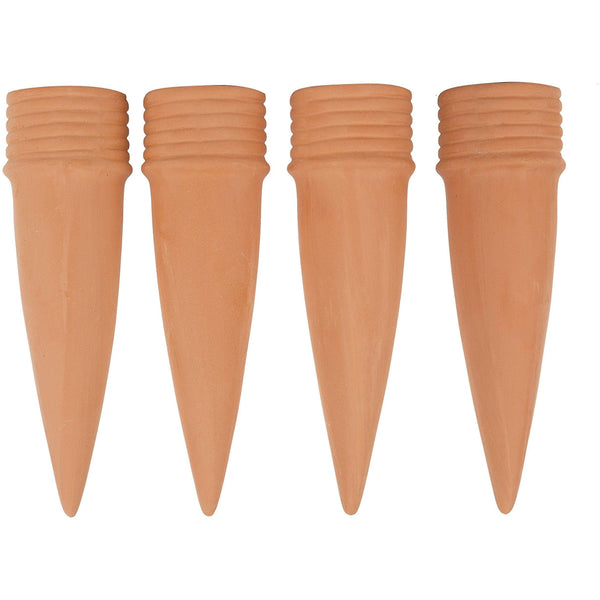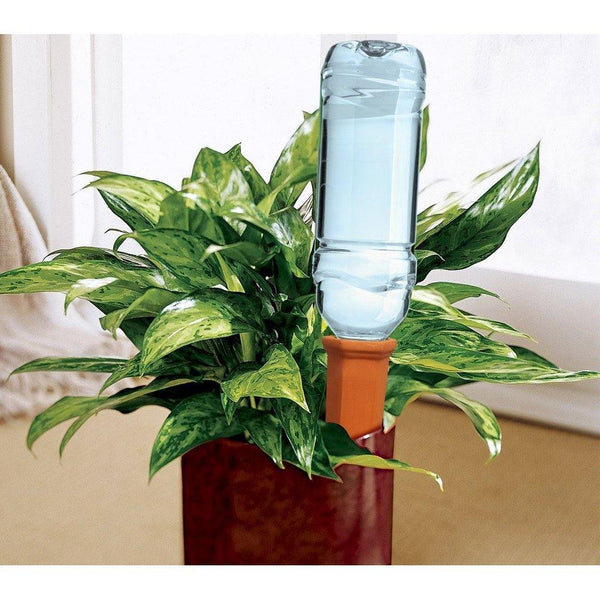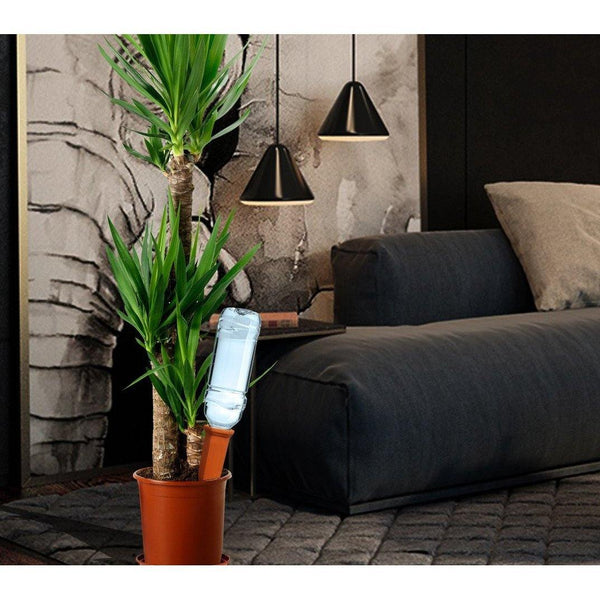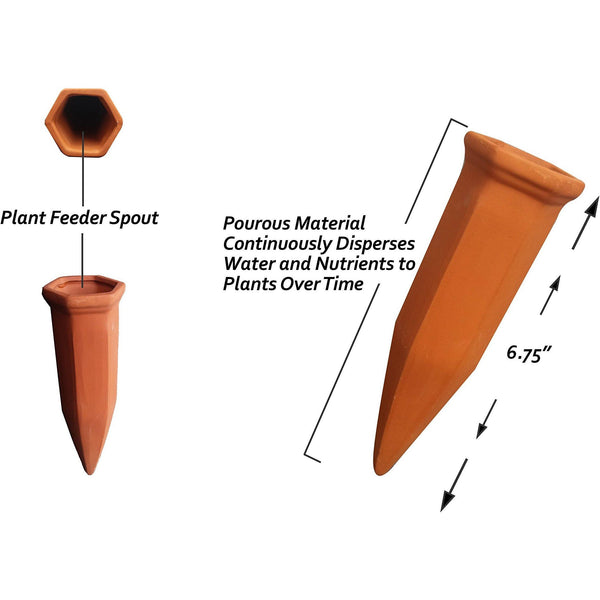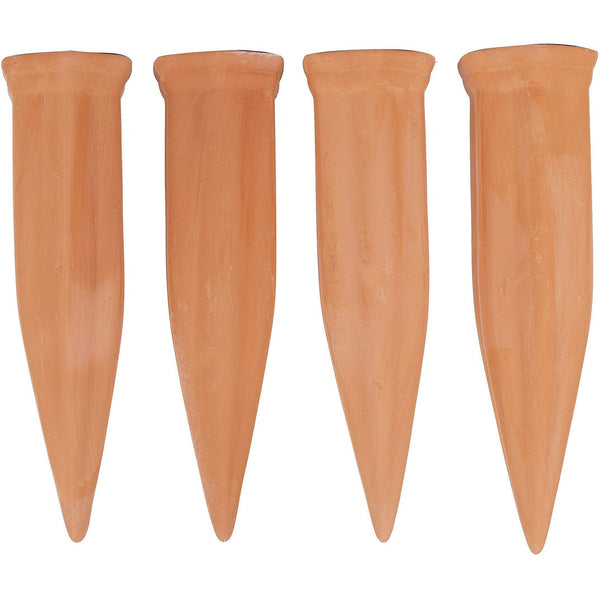 PERFECT FOR CONTINUOUS DISPERSAL OF PLANT NUTRIENTS AND WATER
!
Our stakes are a cost effective solution to maintaining healthy plants and keeping them hydrated and fed in your
absence. Away on vacation, no problem! The automatic irrigation system is made of porous clay allowing water to
trickle out as needed by your plants, while you are away on vacation. The set comes with 8 so there you can alternate
the feeders locations inside and outside of the home.
AUTOMATIC FEEDER
: Provides superior coverage, feeding your plants while you are away. (No batteries required)
Water and nutrientd slowly trickle through the clay stakes providing hydration and food as needed by the plants.
ALL PURPOSE
: Perfect for the automatic watering of your plants and the dispersal of essential nutrients (Plant food).
Plant food can be mixed with water and fed through the clay irrigation system(stakes)
DURABLE
: Made with quality, long lasting materials to support multiple applications and rugged, repetitive usage inside
and outside the household. (Also for commercial use).
FEATURES
:
- Automatic irrigation
- Lightweight | Portable
- Durable
- Indoors | Outdoors
- Ceramic Terracotta Clay
SPECIFICATIONS
:
- Measures H6.75" x D2"
- Color |Clay brown
- Home improvement | Indoor-Outdoor flower garden
INCLUDES
:
- Set of 8 Plant Watering Garden Stakes
BOTTLE SIZING

Bottle that goes into the stake can be up to 1.25 Inches
✔️-CONVENIENT IRRIGATION: Made with porous ceramic clay, the stakes keep your plants hydrated over time, so there is no need to worry about them drying out while you're away on vacation.
✔️-ALL TERRAIN: For use in indoor and outdoor flower gardens, and compatible with all terrains and soil types; sandy, rocky, clay or grass turfs.
✔️-PORTABLE | LIGHTWEIGHT: For use with your indoor or outdoor garden, it can be set up virtually anywhere. Simply insert a bottle with water and/plant feed into the stake's head, and stick it into your plant pot or soil bed.
✔️-INCLUDES: 8 quality ceramic terracotta stakes for watering and feeding your plants, keeping them hydrated when vacationing away from home.
✔️-QUALITY | DURABILITY: Made from

 

high grade

 

materials, the stakes are made to last, so you will always have a pair of functioning plant feeders at your disposal when you need it.